Two pilots flying a training mission were killed Friday when a military jet crashed near Montgomery Regional Airport in Alabama, the U.S. Air Force confirmed.
The two-seat T-38 jet, assigned to the 14th Flying Training Wing based out of Columbus Air Force Base in Mississippi, went down around 5:30 p.m. near Dannelly Field in Montgomery. The Alabama Air National Guard also maintains a base there, Montgomery's Emergency Management Agency Director Christina Thornton told Fox News on Friday evening.
"Our thoughts and prayers are with the families of the two pilots involved in this incident," Col. Seth Graham, 14th Flying Training Wing commander, said in a statement. "There are no words that can describe the sadness that accompanies the loss of our teammates."
Although local media reported that the National Transportation Safety Board had sent a team to the scene, an NTSB spokesperson said the agency had no jurisdiction over the crash because it involved "a military aircraft on a military mission."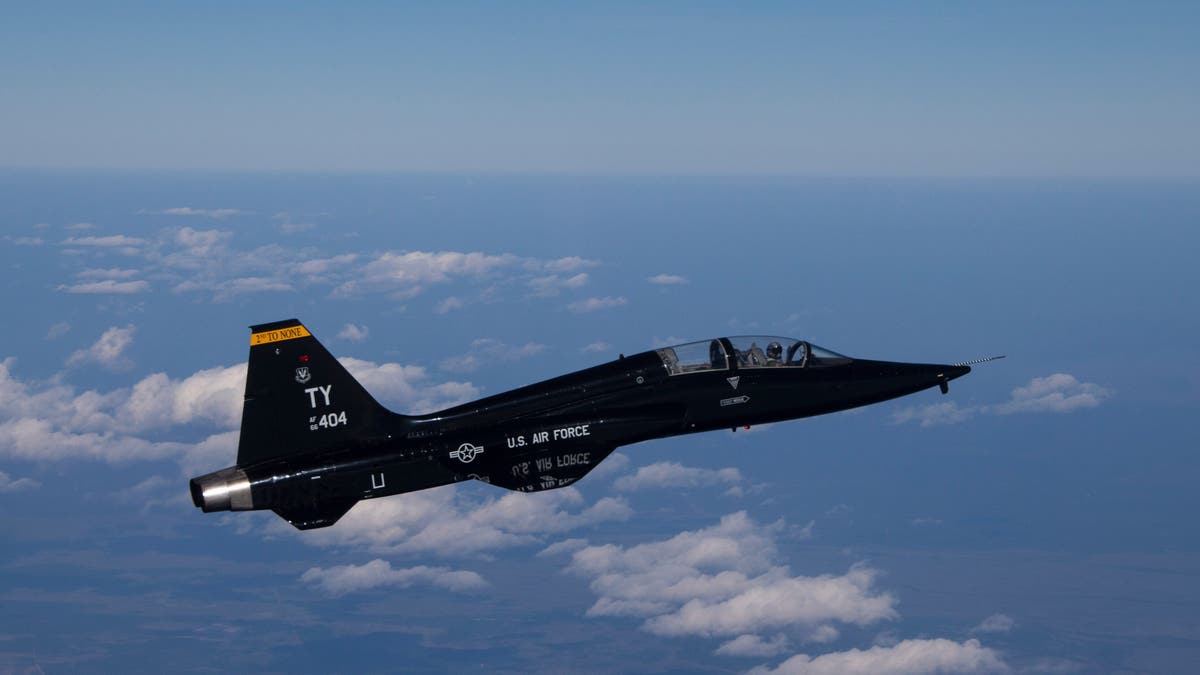 The T-38 is used by both the Air Force and Navy for training. The Alabama Air National Guard has three main bases across the state located in Birmingham, Dothan and Montgomery, near the crash site, and the Air Force has another base in the area.
The jets typically carry an instructor and a student pilot.
The plane crashed near a residential area but did not hit any structures on the ground, Marshall Taggart Jr., the airport's executive director, told WSFA-TV of Montgomery.
Several other pilots had complained about the sun soon before the crash, Taggart said the tower reported, according to the Montgomery Advertiser.
Christina Thornton, the emergency management director in Montgomery, said that Air National Guard officials based at the same airport had responded to the scene alongside police, firefighters and other local first responders, which is standard procedure. Authorities were asking drivers to avoid the intersection of Selma Highway and Lamar Road.
CLICK HERE TO GET THE FOX NEWS APP
"We train together, we respond together," Thornton said.
The pilots have not been publicly identified, pending notification of family.
Fox News' Lucas Tomlinson contributed to this report.