10 arrests, vandalism mark Seattle May Day march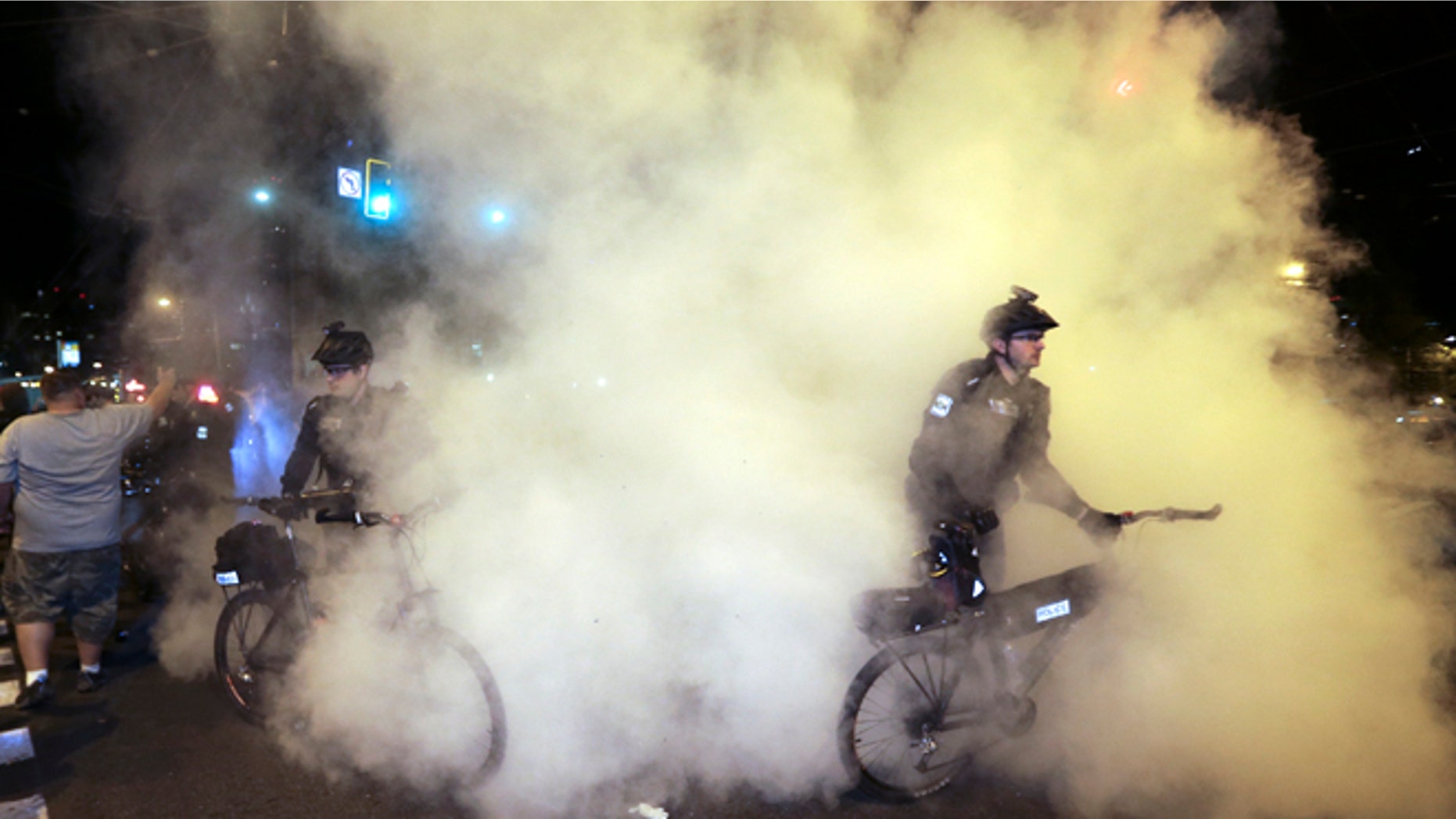 SEATTLE – Ten people were arrested after participants in an anti-capitalist march meandered through downtown Seattle on May Day vandalizing cars, confronting police officers and sparking minor street fires.
Violence has plagued May Day in Seattle during the past two years, with protesters challenging police in the streets and sometimes stealing the thunder of much larger daytime events calling for immigrant and worker rights. Last year, police arrested 18 people from a crowd that pelted them with rocks and bottles. Storefronts in downtown Seattle have also been smashed in previous protests.
But this year, the destruction wasn't as widespread. Seattle police were out in force on bicycles, foot and horseback, supplementing their numbers with officers from several other jurisdictions.
Several protesters chanted against police brutality.