$1 million bond set for ex-cop in Detroit teen's death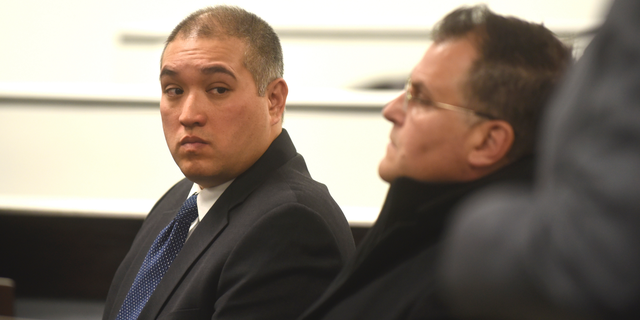 DETROIT – A lawyer has entered a not-guilty plea for a former Michigan state trooper charged in the death of a Detroit teen and says they will face the case "head-on."
A magistrate set bond at $1 million for Mark Bessner. He appeared in court Thursday, a day after he was charged with second-degree murder. Bessner fired his Taser at Damon Grimes while trying to stop the 15-year-old from driving an all-terrain vehicle on a Detroit street in August.
The teen crashed the vehicle and died.
Bessner deferred to his attorney, Richard Convertino, and didn't speak in court. Convertino asked that his client be released without posting any money, but Magistrate Bari Blake Wood disagreed.
Bessner quit the state police in September.