1 dead after large tornado hits tiny Illinois town, destroying more than a dozen homes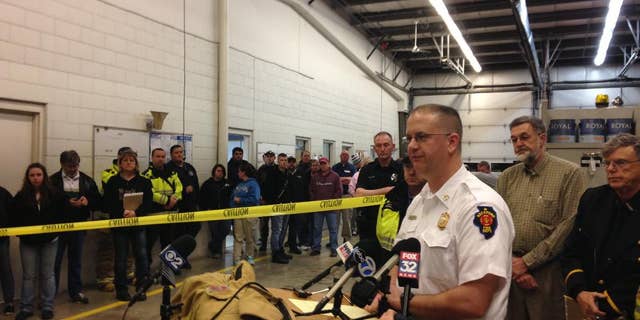 FAIRDALE, Ill. – A large tornado that hit the tiny northern Illinois town of Fairdale has left one person dead, seven injured and more than a dozen homes destroyed.
DeKalb County coroner Dennis Miller says a 67-year-old woman was found dead inside her home after the tornado hit around 7:15 p.m. Thursday. Seven others were hospitalized.
Authorities said early Friday that they had searched every structure in the town for additional victims. DeKalb County Sheriff Roger Scott says authorities are in the process of accounting for every resident, including those who may have left before the storm.
Approximately 20 additional homes were severely damaged or destroyed in nearby Ogle County, where no deaths or significant injuries were reported.
A wide swath of the county, from Texas to Michigan and across the upper Midwest, experienced severe weather Thursday.