Trump SoHo hotel announces new name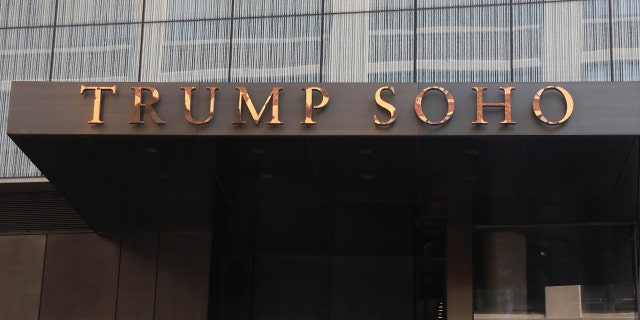 Workers in the dead of night have removed the TRUMP SOHO lettering from the posh downtown hotel, bring­ing a quiet end to a controversial partnership.
The lettering was removed between 11 p.m. Wed­nesday and 3 a.m. Thursday, a hotel spokeswoman said.
DISNEY WORLD SLAMMED FOR 'HORRIBLE' ANIMATRONIC TRUMP THAT 'LOOKS LIKE JON VOIGHT'
The hotel, which has cut all ties to President Trump and his family, is now known as the Dominick Soho Hotel and Spa. But its history may not go as quietly into the night.
Sources told The Post that several people involved in the project have been contacted by special counsel Robert Mueller, who is probing allegations of Russian interference in the 2016 presidential election.
NEW YEAR'S EVE FLIGHT JETS AROUND THE WORLD 'TWICE' IN 24 HOURS
One of Trump's partners in the Soho project was the Bayrock Group, run by Tev­fik Arif, a Soviet-born Turkish real-estate developer.
In 2010, the year the Trump Soho opened, two ex-Bayrock employees sued, claiming it was a front to launder Kremlin-sourced money.
FOLLOW US ON FACEBOOK FOR MORE FOX LIFESTYLE NEWS
This article originally appeared in the New York Post.