3 tips for saving money on Christmas or New Year's airfare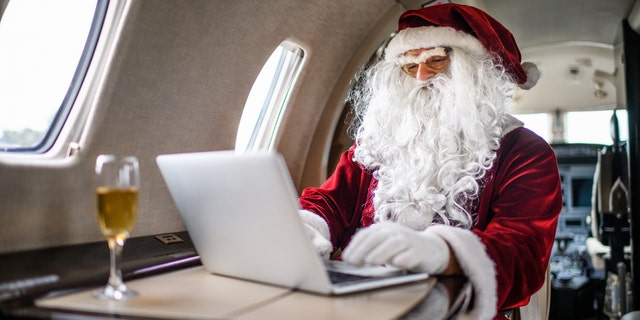 If you or someone you care about is planning on traveling at Christmas or New Year's, it's time to stop planning and start doing. Before you buy your tickets, though, check out these three tips — each is deceptively simple, but might save you big money.
1. Shop now
Ticket prices for Christmas/New Year's travel are already on the rise, between $3 and $5 per day, every day. (That's $3 per day for most cities and up to $5 for warm beach destinations.) That may not sound like much, but it adds up. And every day of delay means higher overall ticket prices.
Tip: Go to your favorite airfare comparison site right now and start shopping, and complete your transaction no later than the end of the first week in December.
THE BEST AIRFARE DEALS TO NAB BEFORE THE YEAR ENDS
2. Some dates are more expensive than others
This year, Christmas falls on a Tuesday, which will probably be the cheapest day to fly. If the idea makes you grimace, I understand, but I can also tell you from experience that flying on Christmas (or another big holiday) is a great experience. Crowds are small, security lines are short, airline crews are (generally) cheerful.
Tip: Avoid flying the expensive days, like the Thursdays or Fridays before and after Christmas; fly on Mondays or Tuesdays instead. We looked at flights from Kansas City to Atlanta for a Friday-to-Friday itinerary, and it cost $366 on a major airline, while the Tuesday-to-Tuesday flights were $336. May may not seem like much, but if you're traveling in a group or as a family, it can add up.
3. Other ways to shave a few bucks off the price
If you have a choice of flights, non-stops and connections, check prices for both. Often a connecting flight can save you money. Ditto for using a carry-on; the big airlines don't usually charge for these bags, which can save $60 round-trip, if the airlines charge per pieces of checked luggage.
Tip: A little inconvenience can often save money. Another example is airplane food: Sure, it only costs maybe $5 or $6 for a snack, perhaps $10 for a sandwich, but why pay anything when you can bring your own from home for free?
FOLLOW US ON FACEBOOK FOR MORE FOX LIFESTYLE NEWS
Final thought: When you fly, get to the airport early; the TSA recommends travelers arrive 90 minutes before take-off. Sure, you might wind up sitting around the gate area drumming your fingers, but it's a whole lot better than using those fingers to wave bye-bye to your plane as it takes off without you.