Watch BYU's gigantic recruit run the 40 in his missionary uniform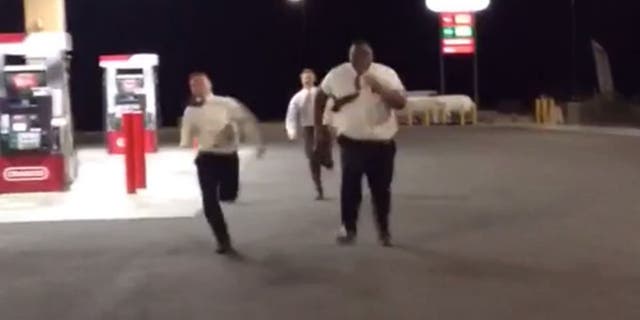 The BYU Cougars signed the biggest recruit in the nation in 2015, despite the fact that he had never played organized football before. 6-foot-7, 410 pound Tongan Motekiai Langi was spotted by a BYU coach while playing a pickup basketball game, and BYU coach offered him a scholarship based on pure potential.
Langi is currently serving as a missionary in Phoenix, and won't join the Cougars until 2017 ... and when he does, he may be unstoppable. Langi raced across a parking lot wearing missionary attire and beat another human likely a third of his size. When Langi reaches top speed, he's essentially a wrecking ball.
The rap freestyle BYU coaches dropped in Langi's honor on signing day is still fire.
(Thanks to Vanquish The Foe for sharing this video.)