Watch Brewers minor leaguer pull of the most patient hidden ball trick ever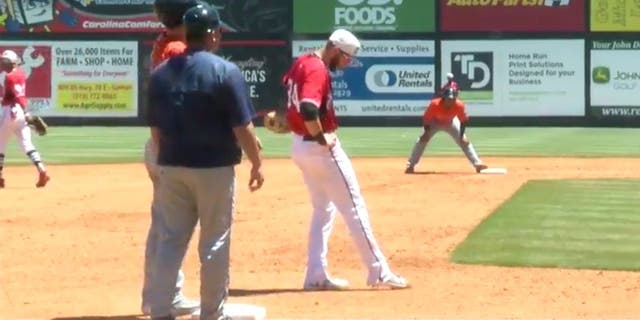 Lucas Erceg must be an extremely patient person. The third baseman for the Carolina Mudcats Class-A Advanced affiliate of the Brewers made that evident during Thursday's game against the Buies Creek Astros when Ercegpulled off the most drawn-out hidden ball trick we've ever seen.
Watch as Erceg fails to tag out baserunner Kyle Tucker on a stolen base attemptonly to get revenge moments later, after patiently waiting to execute the trick play:
Now that's a player who's dedicated to his craft.
The umps originally signaled that the runner was safe but the call was overturned for the second out of the inning. And Erceg's witchcraft didn't end there: He was also at the center of a bizarre highlight-reel play later in the inning:
Thanks to the assist from shortstop Luis Aviles, the Mudcats got out of the inning and went on to win the game 3-0.