Livan Hernandez Joins Braves After Astros Release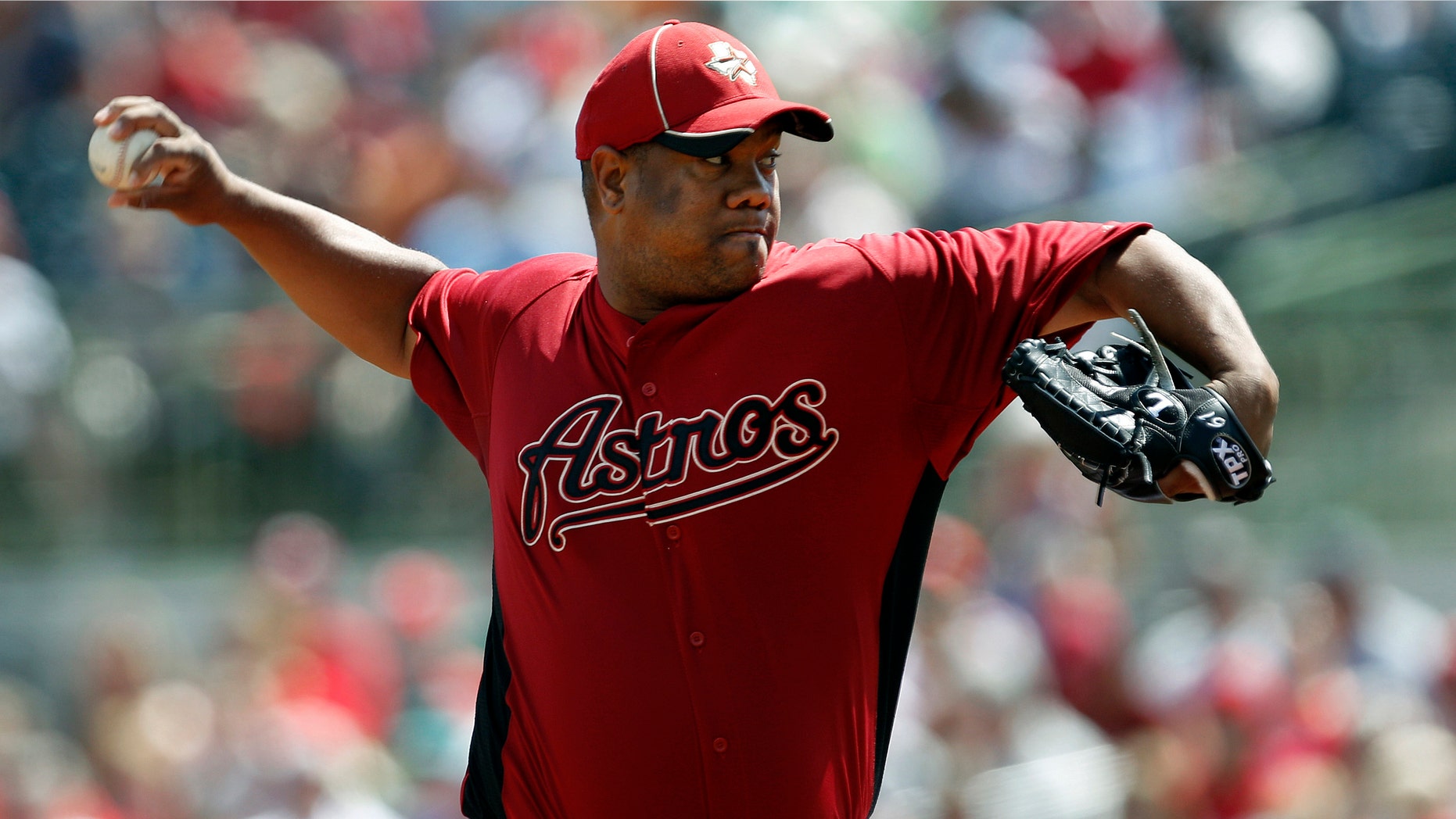 KISSIMMEE, Fla. – Liván Hernández agreed Friday to a deal with the Atlanta Braves worth $750,000 over one year, only a short time after he was released from a minor league deal with the Houston Astros.
After being released at noon, Hernández arrived at the Braves' spring training complex, about 15 miles away.
Hernández is the active leader in starts (474) and innings (3,121 2-3). He was the opening-day starter for Washington last season and went 8-13 with a 4.47 ERA in 29 starts.]
Hernández is a two-time All Star and helped Florida win the 1997 World Series. He also spent time with San Francisco, Montreal, Arizona, Minnesota, Colorado and the New York Mets before re-signing with the Expos/Nationals in 2009.
Hernández has a career record of 174-176 with a 4.39 ERA.
He can earn an a maximum of $750,000 in performance bonuses. He would get $125,000 each for 110, 120, 130, 140, 150 and 160 innings, and $50,000 each for 35, 40, 45, 50, 55 and 60 games.
Aging MLB Stars Still Key to Success
Hernández was born in Cuba and defected to the United States in 1995, shortly before he joined the Marlins. He is the half-brother of Orlando "El Duque" Hernández, who defected from Cuba two years after Liván.
Hernández was also part of the Cuban national team that won the Baseball World Cup in 1994 in Managua, Nicaragua.
Based on reporting by The Associated Press.
Follow us on twitter.com/foxnewslatino
Like us at facebook.com/foxnewslatino