Manny Ramirez Hopes for Redeption, a Return to Baseball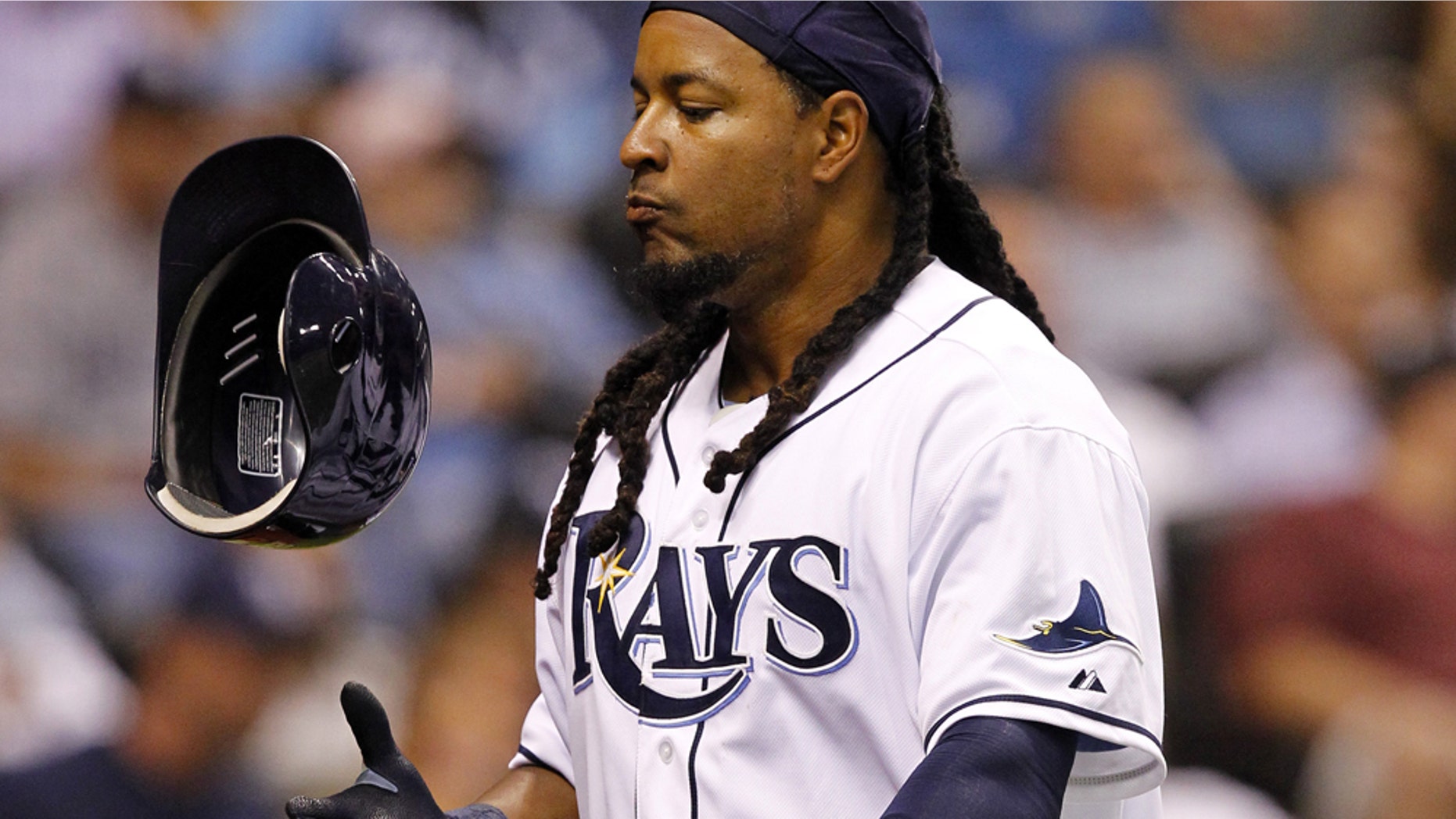 Former Big League slugger Manny Ramirez, who retired last season rather than face a mandatory 100-game suspension for being a repeat violator of baseball's drug rules, is seeking a comeback.
In a tearful interview with ESPN's Pedro Gomez, he said he wanted to show people that he isn't the man people think he is.
"I want to show people that Manny can change, that he can do the right thing," Ramirez told Gomez. "And to show people that I still can play. I don't want to leave the game like I did. I also want to show my kids that if you make a mistake, don't quit. Just go back and fix it. And if you're going to leave, leave the right way."
Ramirez, a 12-time All-Star who is Dominican, retired after a second positive test for performance-enhancing drugs. Now living in Florida, he has requested a formal reinstatement to the league and has agreed to serve his suspension upon approval by the league. He hopes, however, that the ban could be shorted to 50 games.

Ramirez, who was the World Series MVP when he played for the Boston Red Sox in 2004, was among 104 major league players who have allegedly tested positive for performance-enhancing drugs. He was given a 50-game suspension in 2009, but two years later he tested positive again.
"A bunch of guys are going to look at me and say hey, this guy made a mistake but he didn't quit," he told ESPN. "Look how he finished. He did the right thing and came back."
Follow us on twitter.com/foxnewslatino
Like us at facebook.com/foxnewslatino