Spring Training: Baseball's Best Storylines – Part Two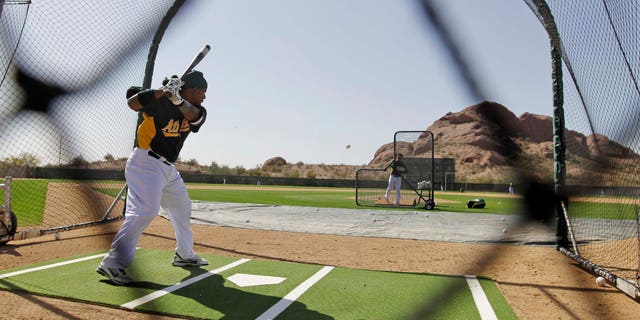 With today being the second day of Spring Training, let's take another look at the biggest and best story lines.
The Yankee Empire
Behold the mighty New York Yankees! Two years removed from a championship, the Bronx Bombers are looking to scrap their way back into the hunt.
They've unloaded their disappointing pitcher A.J. Burnett and look to stabilize their lineup with Michael Pineda and either Freddy Garcia or Phil Hughes.
Derek Jeter and the boys are ignoring their Boston Red Sox neighbors and look to be focused on the issues at hand.
This off season saw the retirement of former catcher and DH Jorge Posada leaving Jeter and Mariano Rivera as the old dogs from those four championships won in the late 90s and 2000.
The Yankees are always fun to watch and in some cases fun to hate on.
Do you know the way to San Jose?
The Oakland Athletics are likely moving to beautiful San Jose, Calif., where they will be treated like kings and given a new stadium.
Well, actually it's speculation but they've made big moves and it looks like they want out of Oakland.
They spent a lot of money on Cuban Yoenis Cespedes and very little money on Manny Ramirez, both risks.
Are the A's contenders or pretenders? Did the movie "Moneyball" change them? Has Billy Beane really done anything as GM?
It's time to start paying attention.
Detroit Rock City!
Prince Fielder returns to the city where his father became a star, you know before they hated each other.
The Detroit Field have themselves an All-Star first baseman whose personality and play will give the city of Detroit something to talk about.
They still have reigning MVP Justin Verlander to cement their rotation. The only bad thing they've had to contend with is losing catcher Victor Martinez.
I like the Detroit Tigers this year.
Philadelphia Blues?
The Phillies want to stay in the hunt but unless their stars can stay healthy its not going to happen. Ryan Howard had a recent setback in his recovery from a torn achilles.
Roy Oswalt left. They've yet to sign pitcher Cole Hamels to a long-term extension.
They still have pitchers Roy Halladay and Cliff Lee.
The Phillies are always contenders but if they blow it like they did last year, how many more years will they have left?
Follow me on twitter @MrVicGarcia
Follow us on twitter.com/foxnewslatino
Like us at facebook.com/foxnewslatino