Starlin Castro Ready To Concentrate On Baseball After Sexual Assault Allegations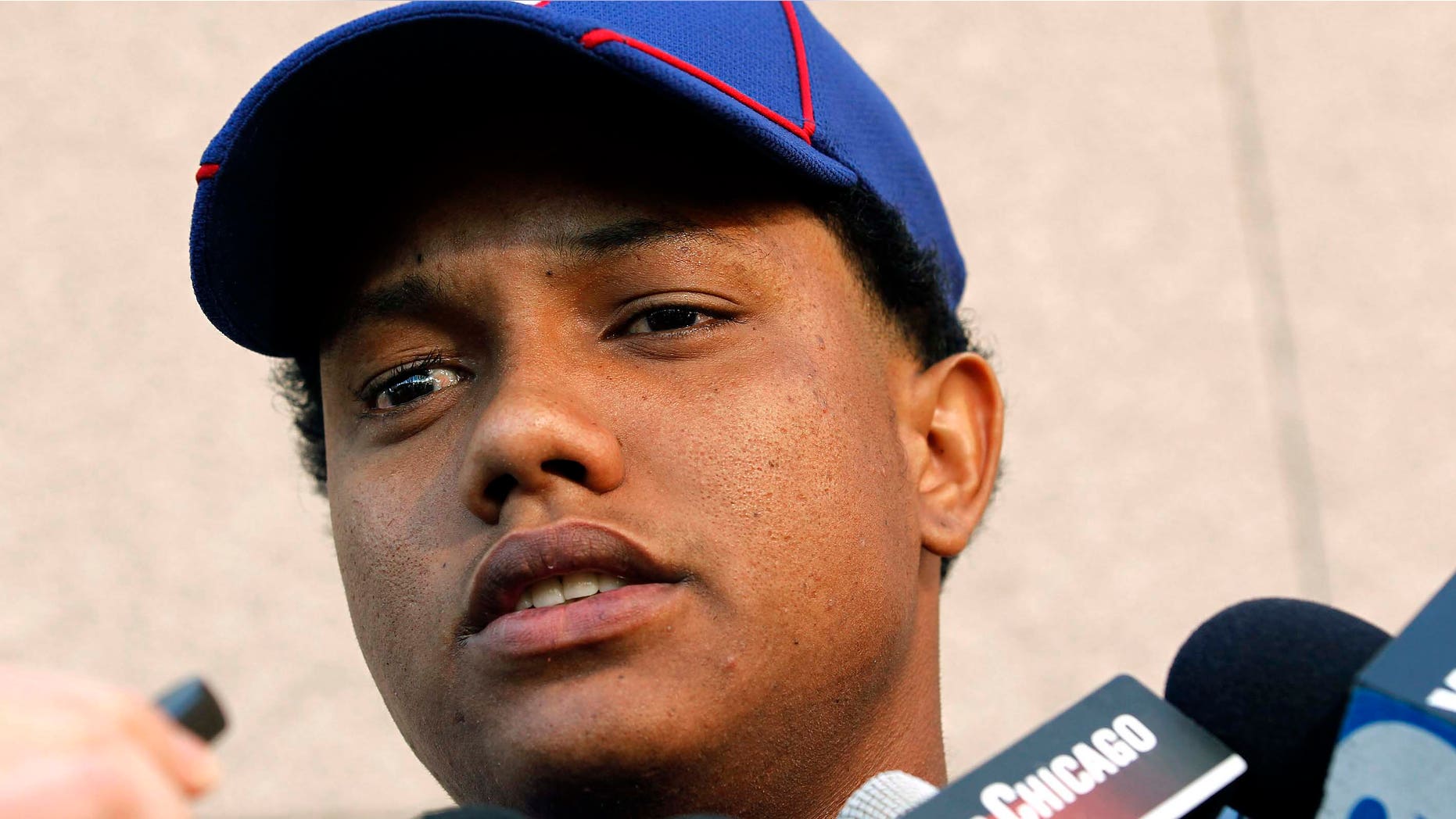 Mesa, AZ – Chicago Cubs All-Star shortstop Starlin Castro arrived at spring training Friday and said he's ready to concentrate on baseball after spending much of his off-season facing sexual assault allegations.
"In the beginning it was tough, but I (put) this out of my mind and (focused on) preparation to play baseball," said Castro, addressing for the first time Friday the yet-to-be-resolved investigation by Chicago police.
"I cooperated with the police (by) talking about that," Castro said. "I don't' have (anything more) to say about that. I'm ready to play baseball and practice very hard to help this team win this season."
The allegations arose after last season ended when a Chicago woman accused Castro of assaulting her after she met him at a downtown bar and they went to his apartment. No charges have been filed and Castro's attorneys have said he did nothing wrong.
Castro was chosen to the All-Star team last year in his first full major league season when he batted .307 and led the National League with 207 hits. The Cubs are expected to build their team around the young star who made his major league debut in May 2010. Chicago signed him as an undrafted free agent in 2006.
Castro, who had already left for his native Dominican Republic by the time the woman went to the police, spent several hours being interviewed by police last month when he returned to Chicago. He also met briefly with Cubs manager Dale Sveum.
"I think he didn't make a mistake because he did not do anything wrong, and I believe in him," said veteran Alfonso Soriano, the teammate who has remained in touch with Castro since the allegations. "He's such a great guy, and he thinks everybody can be friend with him. Now he knows when that happened to him he has to be a little more careful."
Castro said that's exactly what he's learned.
"You've got to be careful, because a lot of bad people in the world," he said.
Based on reporting by the Associated Press.
Follow us on twitter.com/foxnewslatino
Like us at facebook.com/foxnewslatino