Hamlin loses engine in practice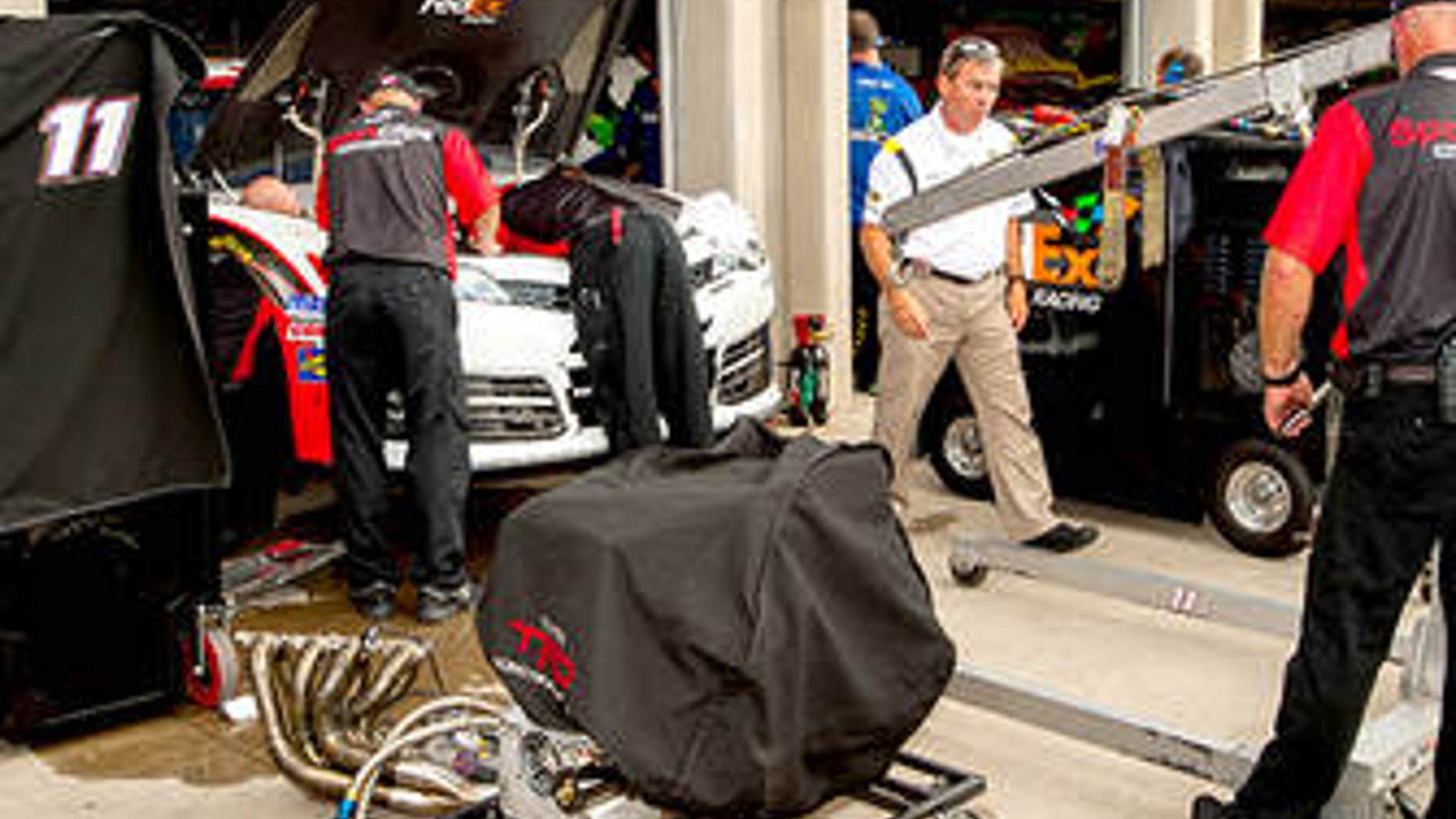 HAMPTON, Ga. – "God I love this track," Denny Hamlin tweeted as his Joe Gibbs Racing team changed the engine in his No. 11 FedEx Toyota before Saturday's Happy Hour.
For Hamlin, it's just the latest stroke of bad luck. After winning the pole for last week's Cup race at Bristol, he was involved in an eight-car wreck with 52 laps remaining and injured his right thumb. Hamlin has a splint on his right hand to support the injury.
Of course, the wreck pales in comparison with the March 24 accident he endured at California Speedway involving Joey Logano. That one sidelined JGR's former alpha driver for four races.
Hamlin ran 24 laps in Friday's first practice at Atlanta Motor Speedway, then made several circuits in time trials before qualifying fourth for Sunday's Advocare 500. He was 21st-best in Saturday's second practice before his engine failed.
"It blew up on him coming off of (Turn) 4 on our last lap on the track, so he just limped around," crew chief Darian Grubb said to SiriusXM NASCAR Radio. "He shut it off and cruised in. We pushed him in and made a motor change, and we'll start in the back and see if we can run this thing to the front."
This wasn't the first Toyota Racing Development engine change at Atlanta this weekend. Michael Waltrip Racing changed Brian Vickers' engine Friday as a precautionary measure, so both Toyota drivers will start from the rear.
Though Hamlin hasn't had an engine failure during competition this season, his teammates Kyle Busch and Matt Kenseth experienced two each in the first 13 races of the year.
Grubb was relieved the team caught the issue in practice and not in the race. Considering Hamlin has won at Atlanta in the past, Grubb doesn't seem concerned about Hamlin starting from the back.
"Yeah, it's easy here just because the tire fall-off is so big and the top line ... you've basically got five grooves that you can run, so we'll be able to run where other guys aren't and kind of work our way to the front," Grubb said.
"It's much better to have (a failure) on practice day than race day. The SportClips Toyota is quick, so we're looking forward to going out there and playing tomorrow."