Game 7 of the '97 World Series added to ache of Cleveland sports fans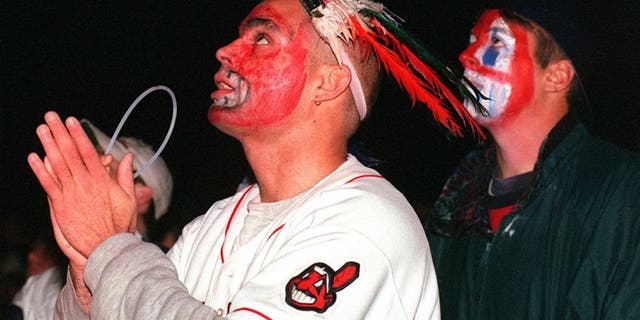 NEWYou can now listen to Fox News articles!
The drought -- curse? -- of no championships in major sports by Cleveland teams since 1964 has been documented. With the Cavaliers heading into Game 7 of the NBA Finals on Sunday, time to look at the only other time since the Browns' NFL championship a Cleveland team played a game that would decide a major championship.
The 1997 Indians and Florida Marlins went the distance -- and then some -- in the World Series.
The finale stretched 11 innings, with the Indians and their faithful winding up at the Heartbreak Hotel.
Indians fans have suffered longer than most in the city, with their last championship coming in 1948.
They were close in 1997, leading 2-1, but Jose Mesa was unable to protect the lead and the Marlins sent the game into extra frames.
''It's still painful,'' Tony Fernandez said that evening, his head bowed. ''I know something good is going to come out of this. I don't want to use any excuses. It happens. It happens because the Lord knows I can handle it."
What turned the potential hero -- Fernandez hit a two-run single in the third inning -- into the goat was a ground ball hit by Craig Counsell in the 11th.
From The New York Times story:
What followed was a walk to Jim Eisenreich, a fielder's choice that saw Fernandez nail Bonilla at home, before Edgar Renteria delivered the game-winning hit that made the Marlins champs in only their fourth season.
On Sunday in Oakland, the Cavaliers have a chance to end the drought, or add to the suffering of a staunch city of fans starving for a title.