Arsene Wenger says he's open 'for peace' with rival Jose Mourinho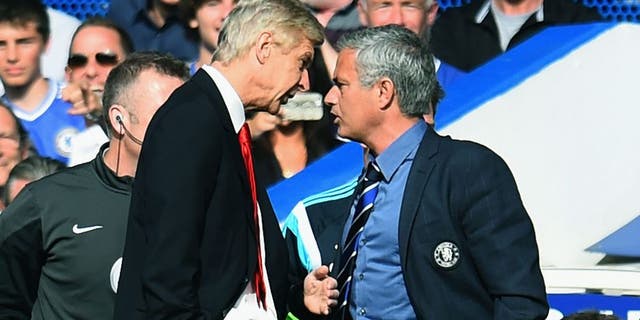 Arsene Wenger and Jose Mourinho have rarely ever seen eye-to-eye, but their rivalry could be set to take a turn. The longtime Arsenal boss has extended an olive branch to Mourinho ahead of their match against Manchester United on Sunday.
"I'm open always in life for everything, for peace," Wenger said via Sky Sports, "but what is important when you are a competitor is that you give everything to win the next game."
The two managers have had a number of run-ins, including a minor shove from Wenger when Mourinho was managing Chelsea in 2014. There have been handshake snubs, Mourinho calling Wenger a "specialist in failure" and all kinds of petty jibing over the years.
With the two locked in a battle for qualification for next year's European tournaments, Sunday's clash carries a lot of water. It certainly appears that Wenger would rather the focus be the players in the match, rather than the gents calling the shots in the technical areas.
But if things get testy in the match, is there any chance the two will keep their cool? Nah.