Alex Rodriguez, Other Latinos Linked To PED's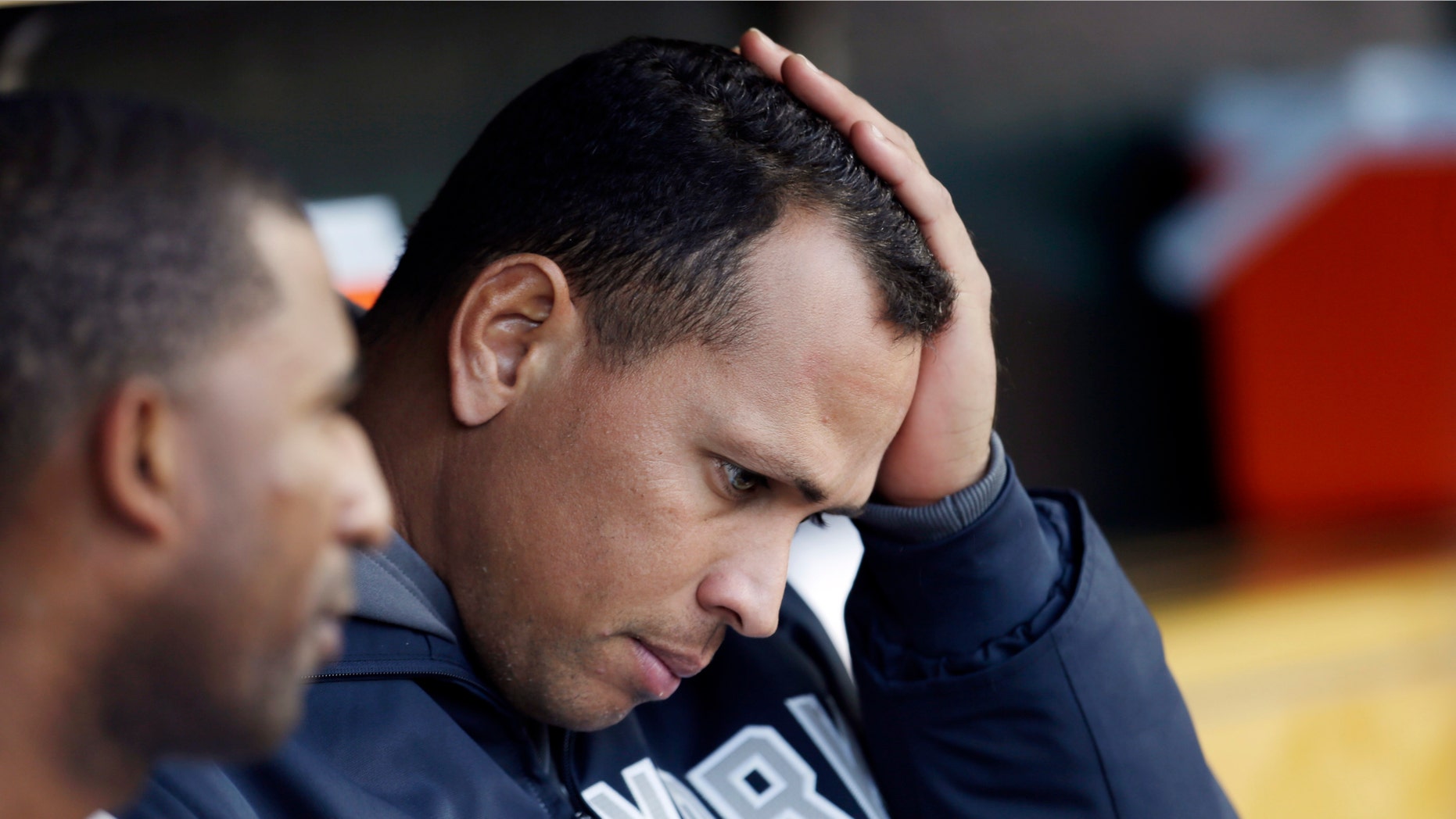 Many prominent Latino baseball stars are connected to a clinic that has administered performance-enhancing drugs, according to an explosive report in the Miami New Times.
New York Yankees third baseman Alex Rodriguez, Washington Nationals pitcher Gio Gonzalez, former San Francisco Giant outfielder Melky Cabrera and Texas Rangers outfielder Nelson Cruz have been linked, along with other athletes, to PED's, an employee of Biogenesis of America, an anti-aging clinic, told the Times.
Cabrera was suspended for 50 games last season after testing positive for PED's when he was with the Giants. Rodriguez has admitted to using steroids between 2001-2003 but has denied using them since.
Gonzalez led the league in wins last season with 21. Cruz has never been connected to PED's.
Major League Baseball released a statement responding to the accusations.
"We are always extremely disappointed to learn of potential links between players and the use of performance-enhancing substances. These developments, however, provide evidence of the comprehensive nature of our anti-drug efforts," the MLB said in a statement. "It is also important to note that three of the players allegedly involved have already been disciplined under the Joint Drug Program."
In an interview with the New York Post, Rodriguez's spokesman denied a connection to the clinic.
"The news report about a purported relationship between Alex Rodriguez and Anthony Bosch are not true," Citrik and company incorporated said in a statement. "Alex Rodriguez was not Mr. Bosch's patient, he was never treated by him and he was never advised by him. The purported documents referenced in the story -- at least as they relate to Alex Rodriguez -- are not legitimate."
Gonzalez also took to Twitter to deny the allegations.
"I've never used performance enhancing drugs of any kind and I never will, I've never met or spoken with tony Bosch or used any substance," he tweeted.
The MLB has been trying to move past the steroid era that once plagued the sport in the 90s and early 2000s.
Just recently, Sammy Sosa, Barry Bonds and Roger Clemens were denied entry into the Baseball Hall of Fame after dealing with their own doping controversies.
Follow us on twitter.com/foxnewslatino
Like us at facebook.com/foxnewslatino