Puerto Rico governor endorses Democrats in Florida's Senate, gubernatorial races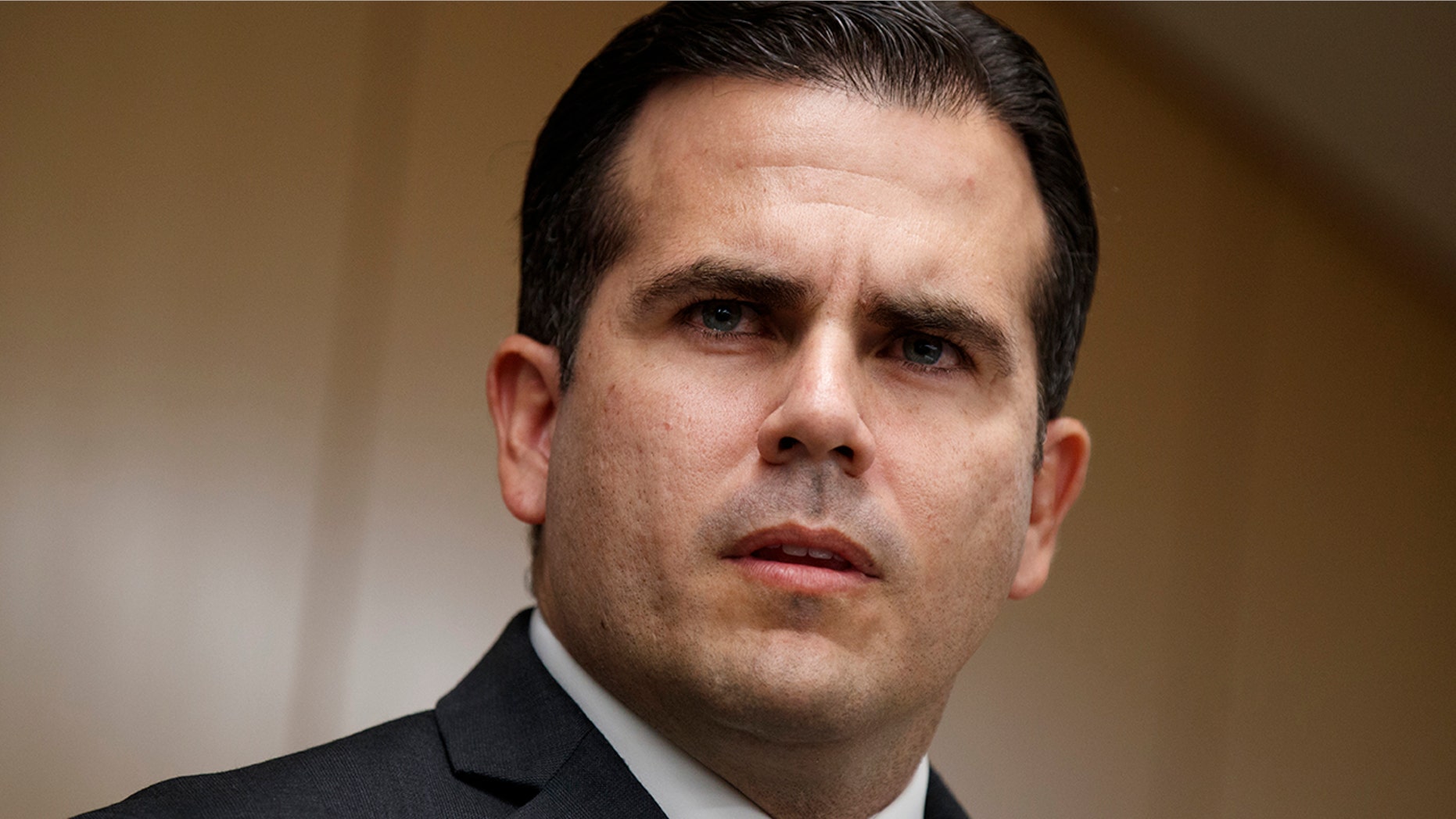 With a month left to go before Election Day, Puerto Rican Gov. Ricardo Rossello has made his endorsements in Florida's major races – picking candidates from a single party.
Rossello officially endorsed Andrew Gillum for governor and Bill Nelson for U.S. Senate during a news conference Monday.
Gillum, the progressive mayor of Tallahassee, faces former Rep. Ron DeSantis in the gubernatorial race. DeSantis has the endorsement of President Trump.
Nelson is running for re-election against Republican Gov. Rick Scott, who is leaving his current office due to term limits.
Both races are ranked by Fox News as tossups.
The Puerto Rican vote has become a focal point among campaigns in Florida following devastating hurricanes in 2017. Rossello's endorsements could sway some of the tens of thousands of Puerto Ricans who have moved to Florida since Hurricane Maria devastated the U.S. territory.
FLORIDA SENATE RACE BETWEEN SCOTT, NELSON EXPECTED TO BE COMPETITIVE, COSTLY
In making his endorsements, Rossello said it was a "tough decision" because he considered Scott to have "been a friend." In the end, he said Nelson's "long-standing relationship for the people of Puerto Rico" drove him to the endorsement.
"In no way should one take this as a negative toward somebody," Rossello told The Associated Press. "It's a positive for somebody."
"This might fall on deaf ears, but we need to steer away from, in every contest, to see who the villain is and who the superhero is. In many cases, we have fine folks running for office," he added.
FLORIDA GOVERNOR RACE HEATS UP WITH TRUMP ENDORSEMENT, FBI PROBE: A LOOK AT THE CANDIDATES
Scott's campaign released a list of nearly 60 Puerto Rican officials, past and present, who have endorsed him, the Tampa Bay Times reported. About 20 Puerto Rican people protested Rossello's decision as well.
"I'm very, very disturbed our governor is now supporting a Democrat publicly," Miriam Ramirez, a former Republican senator in Puerto Rico, told The Associated Press. "He had promised he wouldn't get involved."
University of Miami political science professor Dr. Gregory Koger previously told Fox News the Trump administration's "poor response to Puerto Rico" could "probably" hurt Scott's campaign. Trump more recently came under fire for saying the death toll from Maria was inflated and the number rose to 3,000 "like magic."
Ahead of the endorsements, DeSantis released a statement of support from Jennifer Gonzalez-Colon, resident commissioner to the U.S. Congress from Puerto Rico. She said Gillum "has done nothing for the island of Puerto Rico."
Rossello initially backed Gwen Graham over Gillum in the Democratic primary but said he became impressed by Gillum's personality after he was introduced to him.
The Associated Press contributed to this report.