Florida Senate race between Scott, Nelson expected to be competitive, costly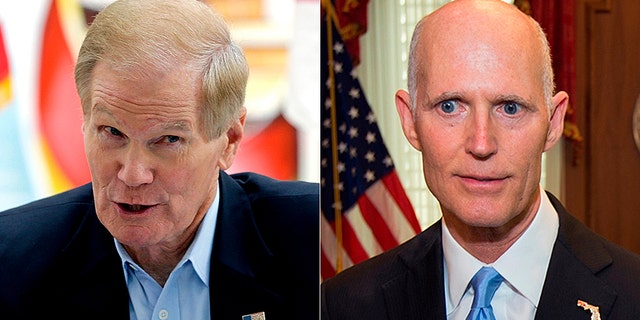 Florida elections tend to be fairly competitive, and the race for the open U.S. Senate seat is shaping up to be no different.
Republican Gov. Rick Scott and incumbent Democrat Sen. Bill Nelson have emerged as the frontrunners in what's expected to be an extremely costly election.
The fact that a sitting U.S. senator and a sitting governor will likely square off in the race is a rarity, Dr. Susan MacManus, a University of South Florida professor and expert on Floridian politics, told Fox News.
"It's two people with understanding of grassroots-level campaigning, two state politicians with two different views of the world," MacManus said. "It's a clash of titans, I would say."
Here's a look at the contentious Senate race.
The Republicans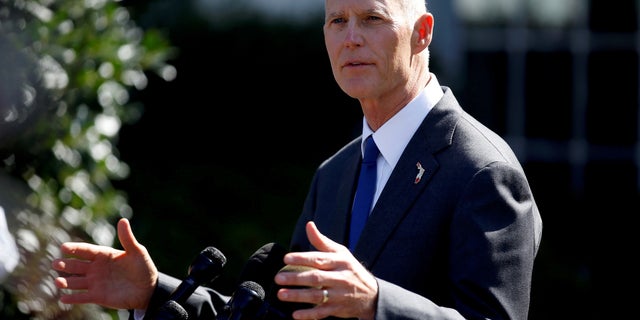 Gov. Rick Scott, 65, officially declared his candidacy for Senate in April 2018.
To win, Scott shouldn't try to paint himself as a political outsider – after all, he's spent the past seven years as Florida's governor – but should discuss congressional term limits as a way to differentiate himself from Democratic incumbent Sen. Bill Nelson, who has been involved in Florida politics for decades, MacManus said.
He should also tout his success in bringing jobs to the state. Scott, in announcing his candidacy, said nearly 1.5 million jobs were added under his governing; PolitiFact said Scott brought about 86 percent of the jobs he promised to the state – and he still has a few more months in office.
Scott, who is term-limited, got his first experience in Florida politics as its governor. He is a Navy veteran.
Also gunning for the Republican nomination is Roque De La Fuente, who sought offices this year in a handful of states, including California.
The Democrats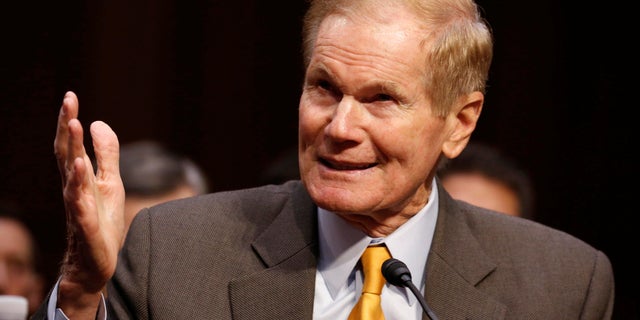 Incumbent Sen. Bill Nelson, 75, has represented Florida in the Senate for more than 17 years. Before he was senator, he served in the state legislature and the U.S. House.
It was while he was a congressman that he was able to join the crew on the space shuttle Columbia in 1986 for six days.
To win, Nelson needs to be able to get voters, particularly minorities, to come out to vote, Dr. Gregory Koger, a political science professor at the University of Miami, told Fox News.
"I think if he campaigns as a real Democrat, a real member of the party who is interested in checking the president, that's probably a strong message for him," Koger said.
In the Senate, Nelson serves on the Armed Services and Finance committees.
Nelson has not had a serious challenger since 2000.
The District
Trump narrowly defeated Democrat Hillary Clinton in Florida in the 2016 presidential race by less than 2 percentage points, according to Fox News' election results.
Fox News has ranked the election a toss-up.
"Florida statewide elections tend to be fairly competitive," Dr. Kevin Wagner, a Florida Atlantic University political scientist, told Fox News. "Florida is a purple state that neither side can win, and that's increasingly uncommon [nationally]."
"The fact that the president essentially lives here, comes on a regular basis, will make it hard for Republicans in the state to claim they do not know him or stay away from him."
Wagner said both sides will need an assist from their national parties in order to win in the fall.
"Florida is a very large state and a very expensive state to run in," Wagner said, adding that Scott may already have a slight advantage as he's already shown, through his gubernatorial campaigns, that he is willing to spend his own money.
The issues
President Trump: It's inevitable that the president will play a role in the race – for better or for worse, depending on voters' opinions of Trump. It's not uncommon for midterm elections to become a sort of "proxy on how the president is doing," Wagner said.
But Trump's visibility certainly is heightened in the state given Mar-a-Lago, Trump's Palm Beach, Florida resort considered to be a "winter White House."
"The fact that the president essentially lives here, comes on a regular basis, will make it hard for Republicans in the state to claim they do not know him or stay away from him," Koger said. "His presence here will be a constant reminder of the agenda of this administration."
"So much more than other states, this election will probably be a referendum on the president, and that won't do well for the Republican Party," Koger said.
Gun control: In less than two years, Florida has seen two of the deadliest mass shootings in U.S. history – the Pulse nightclub attack in 2016 and the Parkland high school shooting in 2018.
Despite his A-plus rating with the National Rifle Association, the powerful gun lobbying firm, Scott ultimately signed Florida's new law raising the age limit to purchase rifles to 21 and creating a new process enabling law enforcement to seize guns from someone who is considered a danger.
Nelson has advocated for universal background checks and a ban on certain types of semi-automatic rifles.
Puerto Rico: Following the devastating hurricanes in 2017, particularly Hurricane Maria, more than 200,000 Puerto Ricans have relocated to Florida, at least temporarily, according to NBC News. And neither Nelson nor Scott have wasted time in courting the votes of those who have moved to the Sunshine State.
"The administration's poor response to Puerto Rico will probably hurt Rick Scott," Koger said, although adding that Scott hasn't been as "anti-immigrant as President Trump."
Both Nelson and Scott have visited Puerto Rico since the hurricanes. Wagner noted that there's typically not a high voter turnout among this demographic of people, but the hurricanes could change that this year.
The Associated Press contributed to this report.