Melania Trump attends Ford's Theater gala in floor-length Escada gown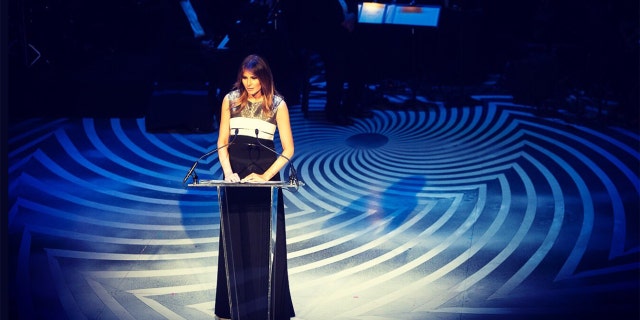 Melania Trump may have been out of the spotlight while recovering from a May 14 kidney procedure, but she stepped back into it Sunday wearing a dazzling ‒ and expensive ‒ designer dress.
The first lady arrived for a gala at Ford's Theater on Sunday night wearing a floor-length gown from German fashion house Escada, according to the U.K's Express and Daily Mail. The tricolor dress, reportedly made from a blend of triacetate, polyester and silk, currently retails for $2,757 at Saks Fifth Avenue.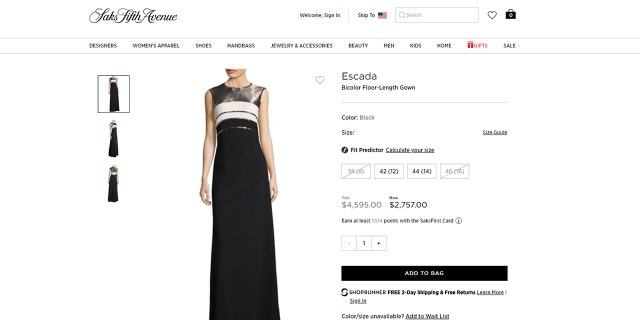 WOMAN OBSESSED WITH BODY MODIFICATIONS HAS TATTOOED HER EYEBALLS BLUE
Trump appeared at Ford's Theater's annual tribute to Abraham Lincoln, in Washington D.C., to serve as the event's Honorary Chair, according to the White House.
The first lady also delivered remarks and congratulated Jack Nicklaus and Sheila C. Johnson, the recipients of this year's Lincoln Medal, the Associated Press reported.
"I was honored to be part of such a special evening," Trump said, per a White House news release. "Tonight reminds all of us about the power the arts have in cultivating the American voice. Thank you to Ford's Theatre Society for tonight, and your continued dedication to education and leadership in the arts — the impact they have on society is invaluable and something we will continue to cherish throughout time."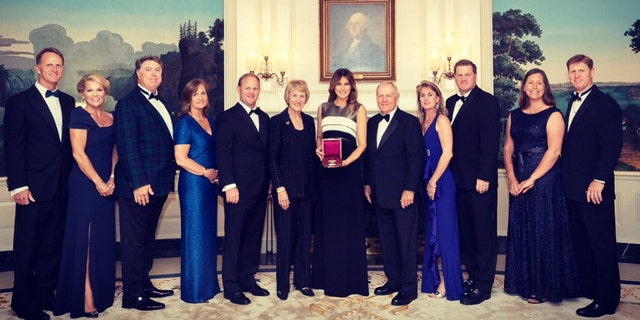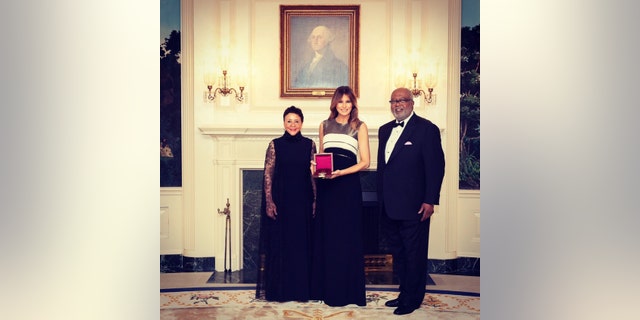 MEGHAN MARKLE CRITICIZED FOR 'INAPPROPRIATE' OFF-THE-SHOULDER DRESS
Escada appears to be one of the first lady's preferred outfitters, as she wore an Escada pantsuit during a flight to the G20 summit in Hamburg, Germany, in July 2017, according to Vogue.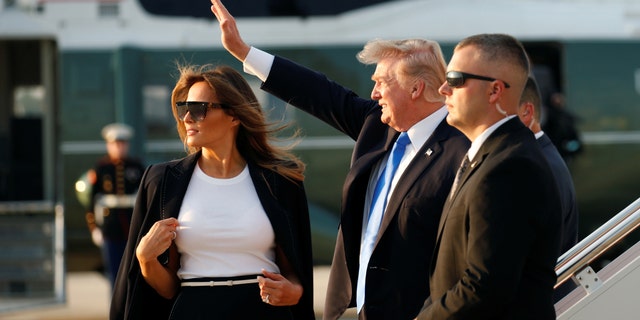 Melania Trump has largely been absent from the public eye while recovering from a May 14 embolization procedure to treat a benign kidney condition, though she was spotted at a White House event honoring Gold Star families on June 4 and appeared a few days later at a FEMA briefing alongside President Trump.