Latinas for Change: Miami art festival showcases the immigration journey in 'Semi-Migrante'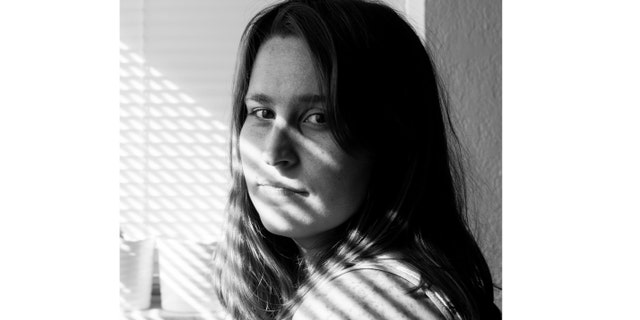 NEWYou can now listen to Fox News articles!
From collecting stones as a girl in Caracas, Venezuela to now taking photos of every nook and cranny in her new home in Miami, Florida, Gabriela Garcia D'Alta has always lived her life paying attention to every detail of her surroundings.
After graduating from architecture school in Venezuela, where this U.S.-born arrived at age 4, she decided to switch gears and pursue photography instead. In 2012, with a solo exhibition under her belt – Caracas Fragmentada – she migrated alone to Miami to find work.
For the past two years, in addition to working as an art director at an interior design company, Garcia, 32, has been working on her second exhibit in the U.S. called "Semi-Migrante."
"Semi-Migrante," she explains, because "when you leave your country, you are still attached to everything from your country. When you leave you are an immigrant, but you are still who you are − your family, your school, a mix of everything."
Garcia was one of the 18 photographers chosen to showcase their work at the ArtTecho Pavilion, which is running through Dec. 7 simultaneously with Miami's largest international art fair, Art Basel. Each photographer has his or her own show, and in Garcia's case it includes 41 pieces of work – though only four are up for auction.
All proceeds from the auction will finance the efforts of the non-profit Techo (in Spanish, roof) to eradicate poverty and build homes across 19 countries in Latin America.
"What I like about ArtTecho is that they don't only give money; it's about how the community can work together," she told Fox News Latino. "I used to know Techo because they always do work in Latin America, and I heard about them."
With Venezuela still going through much political and social unrest, resulting in food shortages and poverty, this cause is close to Garcia's heart.
"For me, one of the most important things Venezuelans out the country can do is work hard to demonstrate that Venezuelans are really hard-working people and respectful, and that we really want change for our country; and second, we should never forget that we are the voice of all the wonderful people who are full of fear," she said.
Garcia recounts how being a new immigrant is a time of unrest.
"When I first moved, I felt I was losing a part of me... Photography helped me, because I collected my memories," said Garcia, who kept everything from personal objects to immigration papers and took pictures of them for her growing collection.
With time, she said she realized her identity is not based on where she lives, but what she is, and what she wants to be.
"You can't bring everything, but don't forget the things who make you who you are," said Garcia.
Venezuela is no longer the same place from her childhood, she explained, and by having collected so many objects/memories she feels she has captured its essence.
"If you understand that who you are is not because of your country, you can do the same here. You can go to a coffee shop, you can have the same interaction [you had in your home country], and it will be the same thing."
Her show is meant to show the universality of the immigrant experience, she said.
"When you start looking at it, immigration is more common than people think," Garcia noted. "Immigration has happened for centuries."