Kim Kardashian West fan had $500,000 surgery to resemble her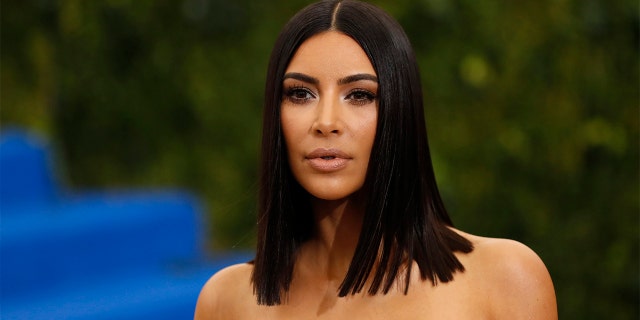 Imitation is certainly the highest form of flattery for one Kim Kardashian West super fan, who has spent $500,000 on plastic surgery to resemble the reality star.
Jennifer Pamplona from Sao Paolo, Brazil celebrated her recent recovery from a $30,000 procedure in Turkey with a naked, glittery photoshoot, inspired by famous campaign images from Kardashian West's KKW Beauty line
Pamplona told The Daily Mail in a March 23 interview though going under the knife has come with complications, it's all been worth it.
WARNING: IMAGES MAY BE GRAPHIC IN NATURE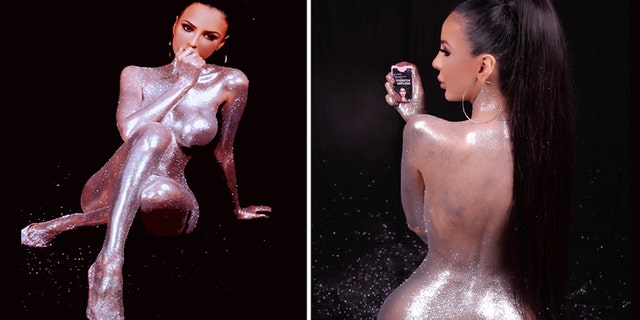 'MOSTING' IS THE LATEST MADDENING DATING TREND
"After all my surgery and procedures I'm pretty happy, sometimes I think all the money I spent could be in my bank account but at the same time I'm so happy," the 25-year-old said. "I have spent a lot of money, but I feel very confident with myself and have the power to make more money because of my looks."
Over the years, the doppelganger has spent serious sums to transform nearly inch of her body to resemble the "Keeping Up with the Kardashians" star, including a face lift, two nose jobs, cheek filler removal as well as having four ribs removed to and getting four pints of fat injected into her butt. For Pamplona, pain is beauty, and all the effort is worth it.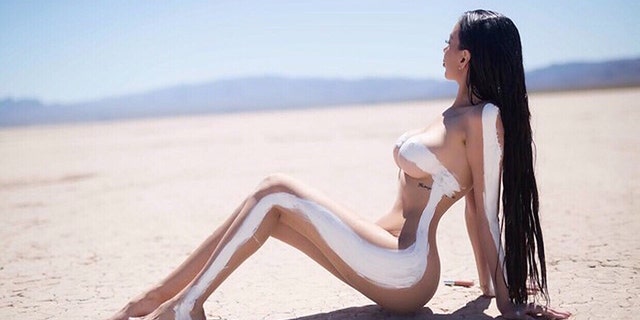 "I think I will still feel confident doing naked shoots into my old age, I did all of my surgeries to remain beautiful - whether I'm 30, 60, 70 I'll still be beautiful, with age comes beauty too," she said. "When you're not happy with yourself, feeling upset and not great, you're not going to succeed, now I love myself and I feel happy looking in the mirror."
"If I had to, I definitely would do it all again, all of the surgeries and procedures, but for now I know it's time to focus more on my career, life and business," she admitted.
MEGHAN MARKLE'S LATEST HAIRSTYLE BROKE ROYAL TRADITION, AGAIN
Pamplona hopes that her looks can inspire other women to realize that they can be both attractive and successful, and has recently launched a perfume and chocolate line, the Daily Mail reports.
"This is part of the reasoning behind why I like Kim Kardashian so much, she's really beautiful, very sexy, very smart and a savvy business woman," she said.
FOLLOW US ON FACEBOOK FOR MORE FOX LIFESTYLE NEWS
Though she has been criticized for her extensive surgeries, Pamplona says she wouldn't have it any other way.
"People say I'm stupid, but I have achieved a lot," she says. "I came from a poor Brazilian village . . . [now I'm] famous and [have] created a company," she told Caters New Agency of her cosmetic obsession, according to New York Post.
"I'm a good person, I support my family, support charities, I don't drink or do drugs, I do my best for the world and try to be a better person every day."