Hunger Strike In The Afternoon: Jobless Colombian Toreros Protest Bullfighting Ban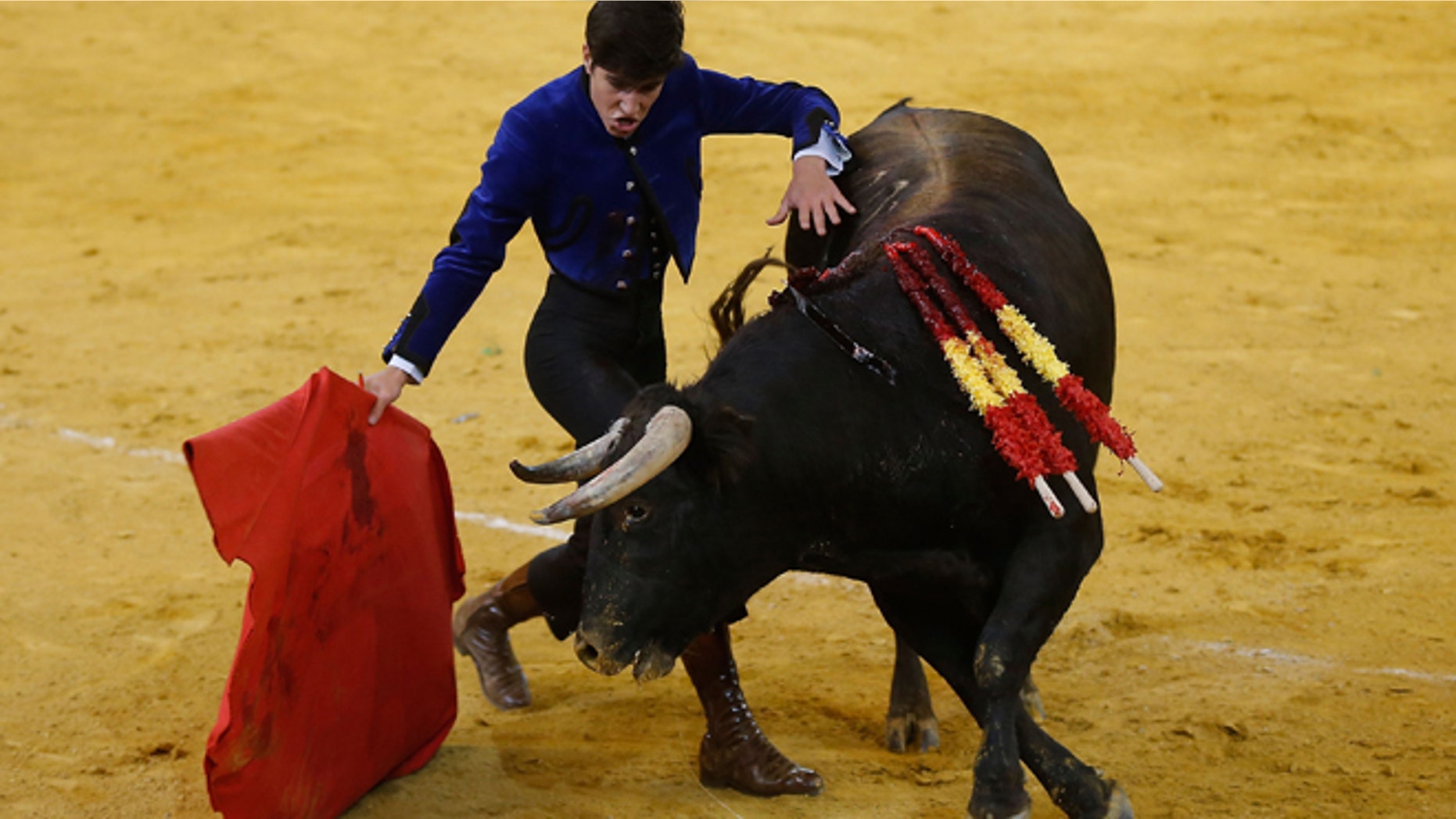 Most workers go on strike to protest the low wages or poor working conditions of their jobs, but a group of bullfighters in Colombia are striking because they don't have a job.
The unemployed toreros are on a hunger strike; they have been out of work since the Colombian capital of Bogotá effectively banned bullfighting in 2012, when Mayor Gustavo Petro declared that no public money would be spent on the controversial pastime.
Making their stand outside Bogotá's downtown Santamaría bullring starting on August 5, eight bullfighters claim that the mayor's move has put about 35,000 people out of work and that the Colombian capital has missed out on almost $1.6 million in revenue that might have been generated during the bullfighting season.
"We don't want food – we're hungry for bull!" a banner hanging above their picket line read, according to the BBC.
The ban might not hold up, anyway, as the country's Constitutional Court ruled in October 2012 that mayors aren't allowed to ban bullfights outright. Petro's de facto ban means that no money goes to the bullfighting ring, which is in real need of refurbishing and currently sits unused.
Throughout Latin America, bullfighting is seen as a large part of the cultural heritage by some and as a barbaric practice by others.
A number of animal right activists have taken to social media to support the ban, while aficionados, bullfighters and bullfight organizers point to a long history of the pastime in Colombia.
"Bullfighting is our life, our passion, our tradition," Diana Carolina Baquero Hernández, a journalist and bullfighting radio host told the BBC. "I feel angry sometimes because I feel people don't understand the real meaning of bullfighting. Bullfighting is an art."
Follow us on twitter.com/foxnewslatino
Like us at facebook.com/foxnewslatino