How to Survive the Holidays Without Gaining Weight (or Working Out)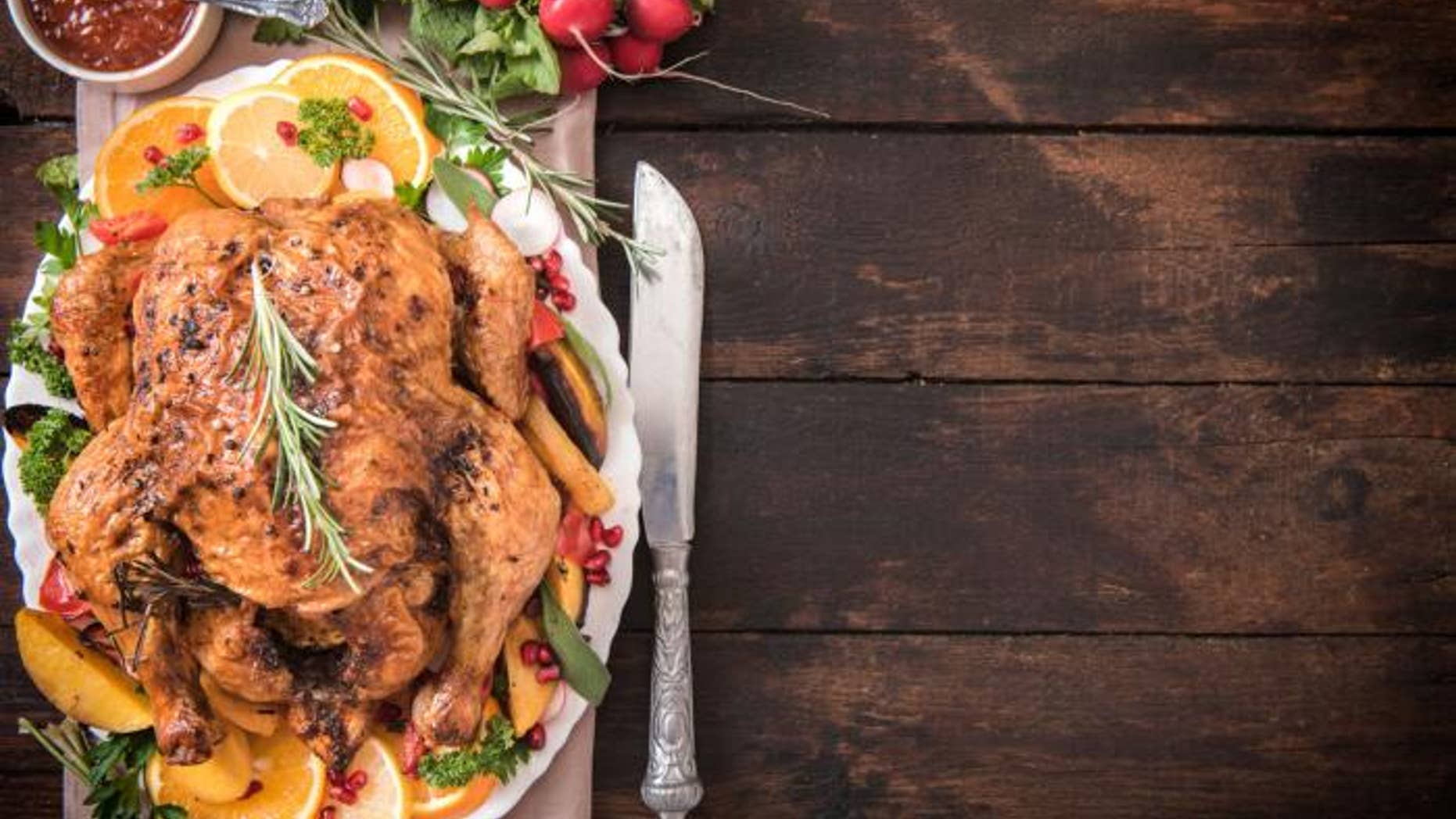 From Halloween candy to New Year's hor d'oeuvres, the holiday season's signature foods make it anything but easy to keep off those extra pounds. Plus, it's not easy to make it to the gym while juggling your daily responsibilities, your holiday shopping, and of course, your festive partying.
But it's finally time to stop obsessing over your food diary. Here's what you really need to do to prevent your favorite sweater from becoming snugger:
Skip the Fad Diets
It seems a new "fad diet" emerges with every new year. It's evolved from straight up counting calories, to the South Beach and Atkins diets, to the Paleo diet. Erin Palinski-Wade, a regstered dietitian, certified diabetes educator and the author of "Belly Fat Diet For Dummies," says the problem with these diets is that they're restrictive and not really practical in the long-term. She suggests a simpler lifestyle change.
"Instead, a plan that is focused on moderate changes over time, one that focuses on whole foods and cuts down on added sugars, will be your best choice … Aim to fill your half your plate with produce at each meal, reduce processed foods, and you will see results," says Palinski-Wade.
Registered dietician Mitzi Dulan, the author of "The Pinterest Diet: How to Pin Your Way Thin" and team nutritionist for the world champion Kansas City Royals, suggests a similar approach. "Aim to focus on eating healthy fats, whole grains, and eat protein at every meal," she said.
Slow the Stress Eating 
Skipping the fad diets is one thing, but the hectic holiday season tens to bring on stress eating, too. Luckily, Mitzi Dulan has a secret for kicking that dirty old habit: Since stress-eaters usually commit their food-felonies in front of the TV, "only allow yourself to eat when you are sitting down at your kitchen table," she says.
Pre-Plan Your Splurges
But what's the plan for all the holiday parties? A night of indulgence here and there is enough to throw even the most committed off track.
Registered dietitian Lisa De Fazio, MS, says it's important to choose foods wisely at holiday parties. "Don't waste calories on food you can have all year.  Splurge on foods you LOVE that you can only get this time of year," she suggests.
It also helps to plan your pre-party menu accordingly. "On days you have a holiday party, eat a light breakfast, [such as] an omelette with veggies, or a bowl of oatmeal, or cereal and fruit," adds De Fazio.
Oz Garcia, a nutritionist with clients ranging from A-List celebrities to Fortune 100 CEOs, advises a similar plan of action on party day.
"Eat something light and healthy, and high in protein before heading to an event," says Garcia, who also suggests drinking water before you head out, to help keep hunger at bay.
Don't Freak Out
Whatever your plan of action is, just try not to stress too hard.
"If you indulge in a few holiday dishes, don't beat yourself up about it," De Fazio said. "Food is a part of enjoying the holidays. Put life into perspective and count your blessings."