Calling All Cat Ladies: We've Found Your New Favorite Shirt, and It's Meowvelous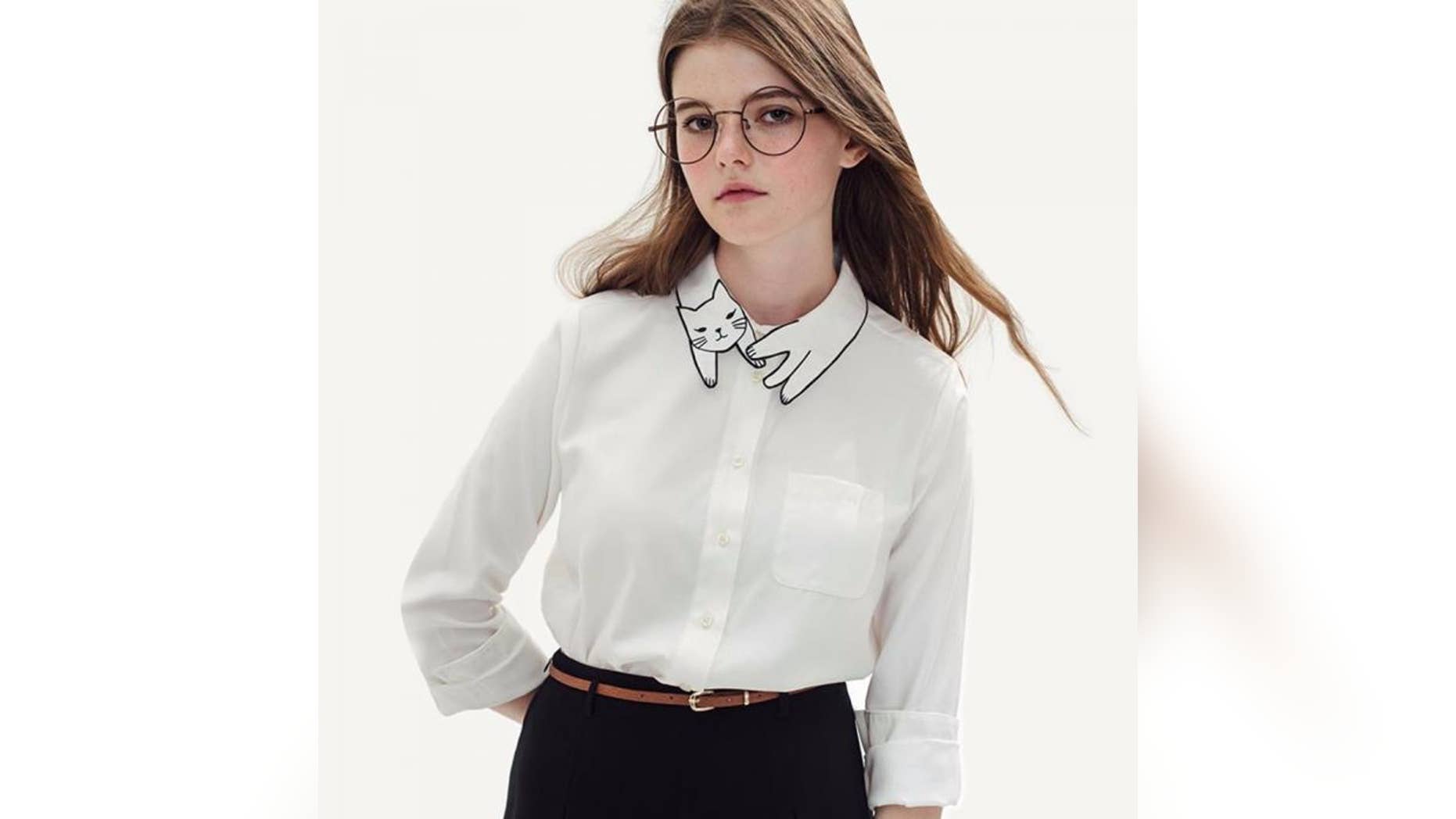 Until today, crazy cat ladies have had precious few options when it comes to clothing — usually shawls, wool cardigans, and maybe a few novelty sweaters with bells on them.
But with the release of Moozoo's newest shop item, everything you thought you knew about crazy "cat lady" clothing is about to change:
The Kitty Collar Blouse, as Moozoo is calling it, appropriately features a collar that resembles a sleepy kitten draped around your neck. Sizes range from small to extra-large, and each cotton/polyester shirt is available in white, presumably to mask the millions of fine cat hairs that will inevitably collect on the fabric throughout the day.
Keep scrolling for a few more shots of the blouse, then head over to Storenvy and use the coupon code moozoo10 for 10 percent off your very own Kitty Collar Blouse. (And remember: You can always add your own obnoxious bells if it's not quite up your alley.)