California Valedictorian Gives Speech in Spanish, Sparking Debate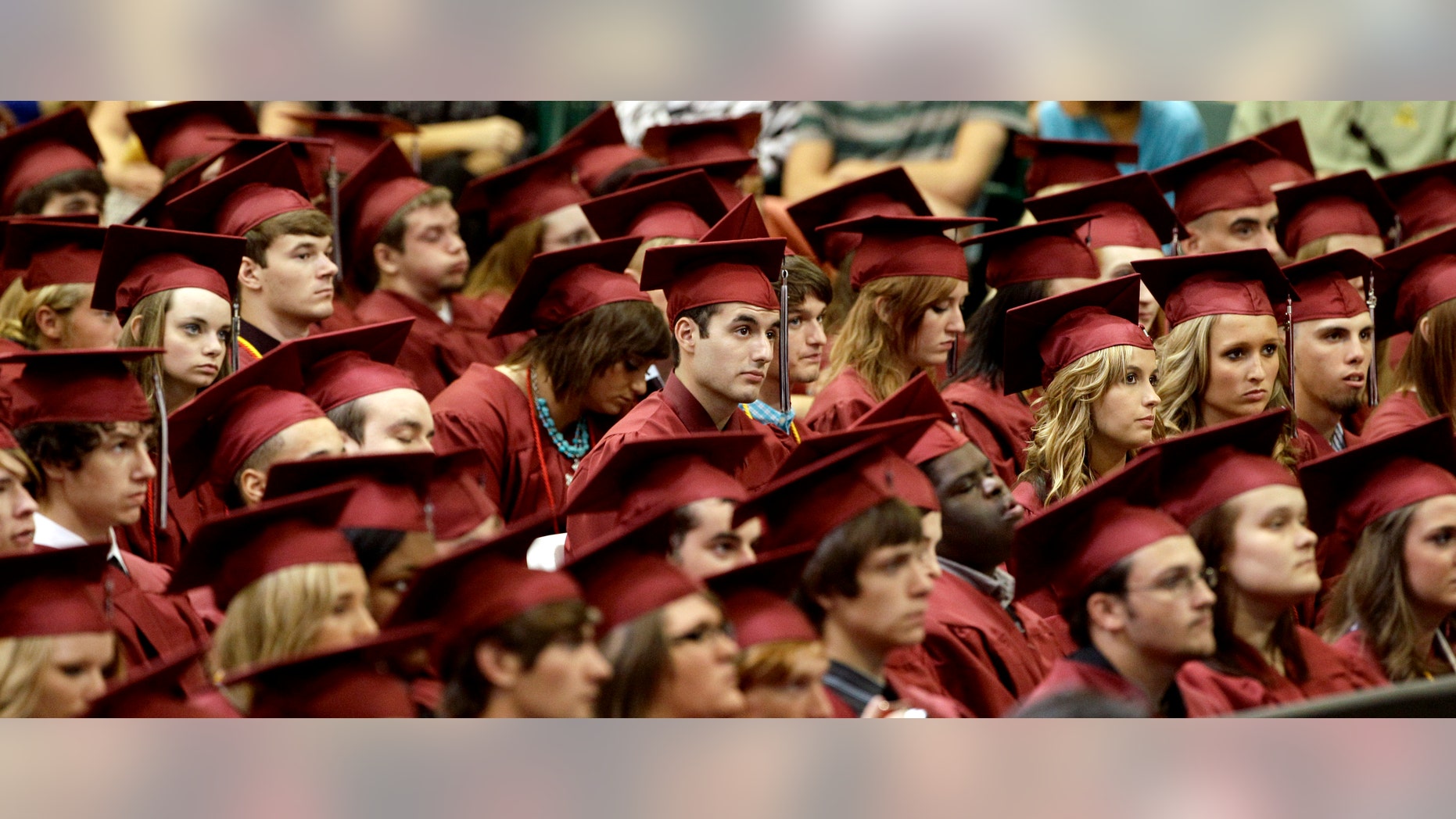 A valedictorian sparked debate by giving his commencement speech from a California high school in Spanish, an event that marked a cultural shift for a state that is 38 percent Latino.
"I wanted to do something that no one else had done before in their valedictorian address, and so I chose to give my speech in Spanish," Saul Tello, Jr. said in his speech, according to an English translation provided to WestSideConnect.com. "By being the first Hispanic valedictorian at our school to give my address in Spanish I am showing you that change is possible."
Tello said he offered to give the speech in both Spanish and English, but was told to stick to one language for time's sake, according to WestSideConnect.com.
Not everyone was happy with Tello's decision. Board member RoseLee Hurst said she thought someone should have interpreted the speech.
"I imagine it was a good speech, but I could only pick up a few words of it," Hurst said, according to WestSideConnect.com.
Orestimba High School Principal Jessie Ceja said he'd received several phone calls about the speech, expressing both praise and criticism of Tello's decision.
But Ceja defended Tello's right to speak in the language he wanted.
"The student earned the right as valedictorian, I feel," Ceja said, according to WestSideConnect.com. "And if he felt that way I decided to give him that opportunity."
Follow us on twitter.com/foxnewslatino
Like us at facebook.com/foxnewslatino