California proposes bill to ban some food products while nutritionists fret about 'gross' ingredients
With some food items in the crosshairs, nutritionists and dietitians weigh in
The California State Legislature proposed a bill in February that would ban the sale of food products such as Skittles, Pez and other items due to their reportedly harmful additives, as Healthnews.com noted.
Food items made with brominated vegetable oil, potassium bromate, propylparaben, red dye 3 or titanium dioxide apparently all need to be given a wide berth, the same site also notes.
"Californians shouldn't have to worry that the food they buy in their neighborhood grocery store might be full of dangerous additives or toxic chemicals," said Jesse Gabriel, an assembly member, in a statement.
His district is outside Los Angeles; he, along with another legislator, proposed the ban in a bill.
ULTRA-PROCESSED FOOD CONSUMPTION LINKED TO HIGHER RISK OF DEATH FROM OVARIAN, BREAST CANCERS: NEW STUDY
Many nutrition experts have indicated for years that certain ingredients in processed foods are problematic.
Registered dietitian and nutritionist Ilana Muhlstein of Los Angeles told Fox News Digital that while certain foods sold in the U.S. may be tasty, what they're made with, in her personal view, is "pretty gross."
She said that for this reason, she feels "heartbroken" as "a proud American."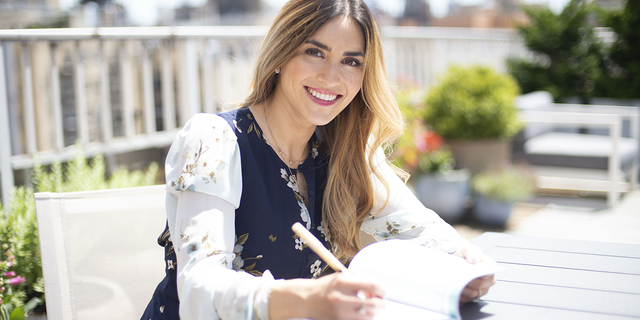 "We are not [observing] very simple regulating policies in our food manufacturing that so many other countries have [in place]," she said.
Muhlstein added that in her opinion, policymakers and food companies are "hurting" customers, neighbors, friends and all other Americans through their "food manufacturing process" and by not including warning labels about potentially harmful ingredients.
SESAME ALLERGY MOMS SOUND OFF ABOUT SHORTCUTS ON FDA GUIDELINES: 'THREATENING THE LIVES OF OUR KIDS'
The ingredients she referenced include such chemicals as brominated vegetable oil and carrageenan.
Also, select coffee creamers are made mostly of vegetable oils; many contain partially hydrogenated soybean and/or cottonseed oil. While these oils can help extend the shelf life of coffee creamers, the European Union reportedly bans some of these products.
Karine Patel, a London dietitian and founder of Dietitian Fit & Co, told Fox News Digital she believes that foods linked with serious diseases and health conditions "should be banned across the world."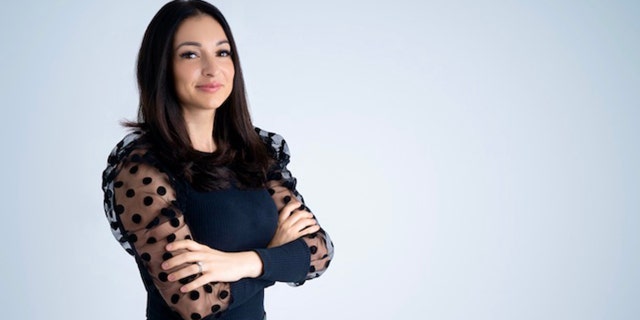 "Having been in the USA multiple times, I personally find that there are too many companies manufacturing ultra-processed foods," the dietitian said.
"There is consistent evidence these foods are linked with obesity in both children and adults, and a greater risk of developing chronic diseases and cancer."
"Heart disease kills more Americans than all cancers combined."
She added, "These foods are generally higher in calories and very low in nutrients, and the quality of these foods is generally very poor."
EAT THESE FIVE POWER FOODS NOW TO HELP PREVENT CANCER
Food manufacturing companies have their own views.
'US pork consumption is so high' 
Muhlstein indicated a concern about pork. It's due to the use of ractopamine, a drug fed to U.S. pigs to increase their weight, she said.
The pharmaceutical drug has been linked to cardiac issues in humans, including increased heart rate and heart pounding, Muhlstein said.
KIDS AND OBESITY: NEW GUIDELINES RELEASED TO EVALUATE AND TREAT CHILDHOOD, ADOLESCENT WEIGHT ISSUES
"U.S. pork consumption is so high — we eat lots of bacon here — and our number-one killer in America is heart disease," she said.
"Heart disease kills more Americans than all cancers combined."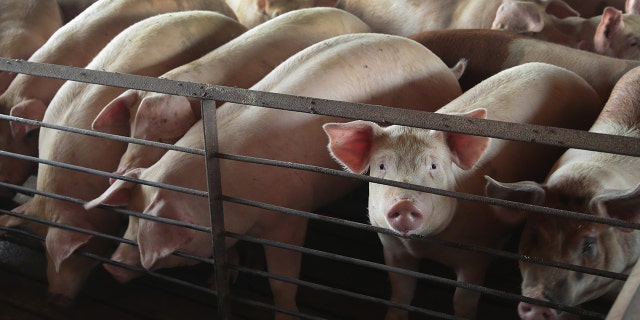 Although ractopamine has been linked with dangerous effects, it is still "widely used" within the pork industry, said Muhlstein.
U.S. pork is reportedly banned in 160 countries including in EU countries and in Russia and China, according to Eat This, Not That, due to ractopamine content.
However, in controlled safety and efficacy studies "involving thousands of pigs" — along with a 20-year track record of "safe use in hundreds of millions of finishing pigs" — ractopamine has been shown to be "a safe and effective feed supplement" when administered properly, according to Michigan State University's website.
HEALTHY LIVING HABITS INCLUDE EATING DINNER EARLIER — IT MAY ALSO HELP KEEP WEIGHT DOWN
Fox News Digital reached out to the USDA's Food Safety and Inspection Service for comment.
Colorful candies are 'more inclusive and caring' 
Muhlstein mentioned some of America's most beloved and colorful candies.
This includes M&Ms and Skittles — both coated in artificial colors, including yellow 5 and yellow 6.
Such dyes have been linked with increased cancer risk; products that contain these colors are often labeled with a warning saying they may have an adverse effect on activity levels and attention in children.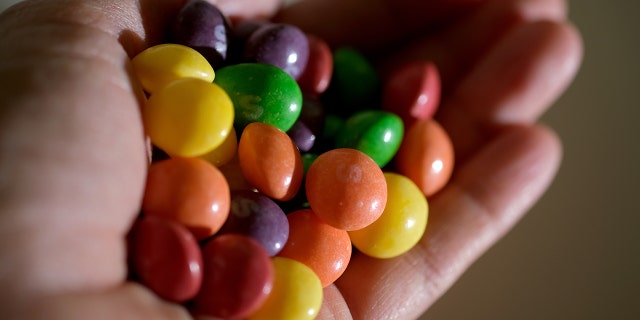 Yellow 5 is believed to cause hyperactivity plus learning problems in children, according to WebMD.
The food dye has also been linked with allergic reactions including hives, itching, coughing and vomiting, the same site notes.
U.S.-produced Skittles and M&Ms are reportedly banned in parts of Europe for this reason.
MAJOR FOOD BRANDS ARE ADDING SESAME TO ITEMS IN 'SHORTCUT' AFTER FDA DECLARES THE SEED A 'MAJOR ALLERGEN'
But Europeans can still purchase M&Ms manufactured with natural dyes, according to Eat This, Not That.
"They're doing a whole re-branding … with their M&M characters so they can be more inclusive and caring," Muhlstein said.
"All of our treats and snacks are made to the very highest quality."
"Yet they're [offering] M&Ms with only natural colors in Europe and refuse to change it for the U.S," she continued.
Muhlstein said it is "a beautiful thing" to be more inclusive while being more "helpful and caring and considerate of … our bodies and our future."
HEALTHY LIVING HABITS INCLUDE EATING DINNER EARLIER — IT MAY ALSO HELP KEEP WEIGHT DOWN
Fox News Digital reached out to M&Ms and Skittles manufacturer Mars, Inc. for comment.
A Mars Wrigley spokesperson told Fox News Digital by email, "In some instances, our recipes vary slightly across the globe. This is largely to accommodate the different taste preferences of people who enjoy our treats across two hemispheres and six continents."
The spokesperson continued, "To be clear, we always follow local regulatory rules, and all of our treats and snacks are made to the very highest quality and adhere to the strictest safety standards, it is simply something that we won't compromise on."
'Just so far from bread'
Bread isn't just bread anymore, according to nutrition and health experts. Many white bread products are filled with chemical compounds to extend shelf life, as seen on ingredient labels.
"It could be that we're just having allergic reactions."
"Bread in America is just so far from bread," Muhlstein said, expressing her opinion.
"So many people think we have gluten allergies, but it could be that we're just having allergic reactions," she said.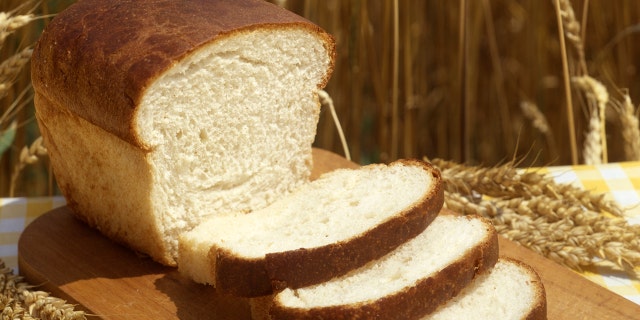 She added, "Many people say they can go to France [and] they're able to eat bread and be OK, and then they come to the U.S. and they get so bloated and sick," she added. "The chemicals that we're pumping into our white bread is shocking."
"Try buying seasonal and local foods. These tend to be more nutritious due to their freshness."
She added, "It's not even the fact that it's the calories and the starches and the lack of fiber [in white bread] … It's the fact that it's loaded with all these chemical compounds. It has to change."
'Avoid long and unknown ingredient names'
Muhlstein suggested a re-education among American consumers when it comes to an awareness of certain ingredients.
This includes putting pressure on American food organizations to provide the same care for consumer health as other countries do, she suggested.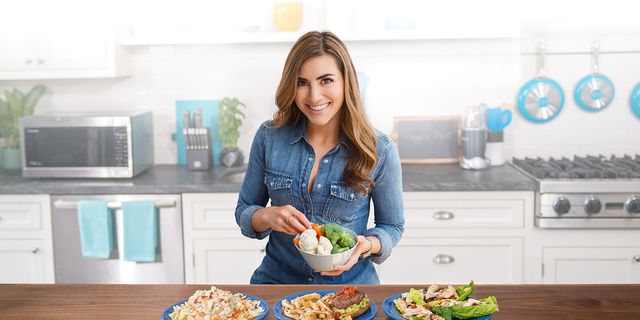 "We should be unified on this front," she said.
Muhlstein advised consumers to be "more picky" about the grocery stores they frequent, since certain stores like Trader Joe's, Whole Foods and Kroger have brand lines that don't contain harmful ingredients.
Patel also suggested that consumers focus on whole foods or foods with a "very short list of ingredients and ingredients that you are familiar with."
EATING HIGH-PROCESSED FOODS COULD LEAD TO A FASTER RATE OF COGNITIVE DECLINE: STUDY
"Avoid those long and unknown ingredient names that you can't find in your kitchen," she said.
"Try buying seasonal and local foods. These tend to be more nutritious due to their freshness and make sure to wash fruits and vegetables to remove residues of pesticides."
Fox News Digital reached out to the FDA.
CLICK HERE TO SIGN UP FOR OUR HEALTH NEWSLETTER
A spokesperson shared via an emailed statement the steps that agency takes to keep Americans safe when it comes to food items.
"In terms of regulating anything intentionally added to food or used in contact with food (such as packaging, handling or storage), the U.S. Food and Drug Administration regulates substances added to food under authorities provided in the federal Food, Drug, and Cosmetic Act," the statement said.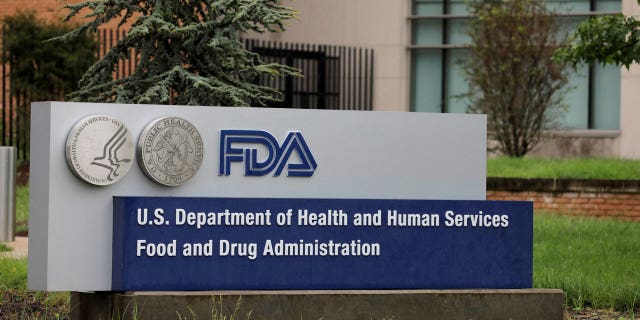 "Under this statute, all food additives and color additives require pre-market evaluation before marketing," the spokesperson continued.
"Federal regulations require evidence that each substance is safe at its intended level of use before it may be added to foods. Manufacturers submit data and information to the FDA requesting approval of the intended use."
"The FDA evaluates all available information, to ensure the available information demonstrates that the substance is safe under the intended conditions of use," they noted.
CLICK HERE TO GET THE FOX NEWS APP
"Post-approval, our scientists continue to review relevant new information to determine whether there are safety questions and whether the use of such substance is no longer safe under the Federal Food, Drug, and Cosmetic Act."