Brazil's Belo Horizonte Opens Love Motel for Dogs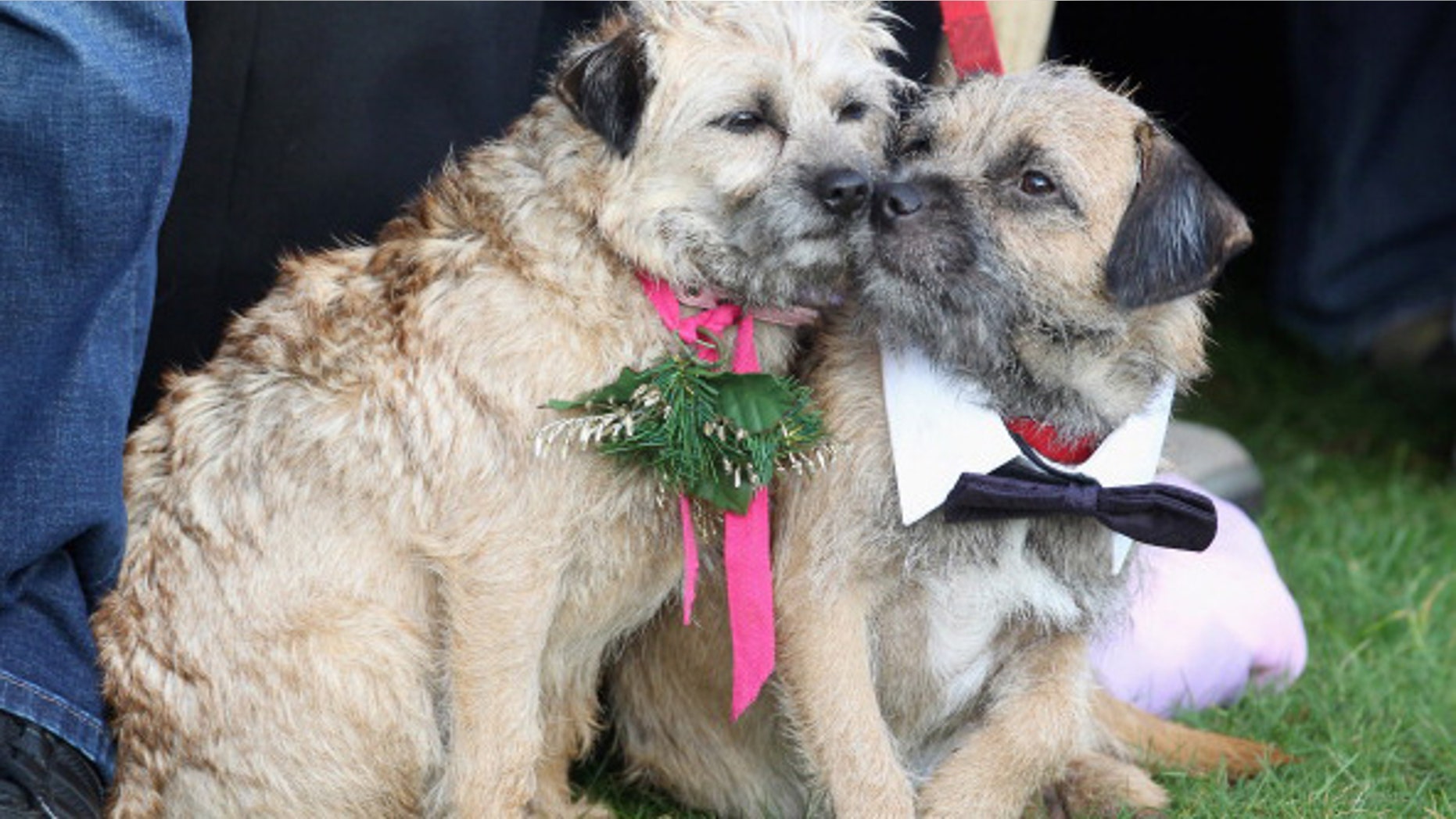 Cue Marvin Gaye. This new hot spot is going to the dogs.
Brazilian city Belo Horizonte, which has 2.4 million people, has opened a new "love motel" just for pooches, The New York Times is reporting.
Animalle Mundo Pet is an eight-story establishment offering nonalcoholic beef-flavored Dog Beer, a relaxing spa with a Japanese soaking tub, meat-flavored muffins, grooming, doggie perfume produced in Porto Alegre ($40 a bottle), as well as canine apparel featuring symbols of local soccer clubs Atlético Mineiro and Cruzeiro.
Animalle can also arrange artificial insemination if the pets have trouble mating.
"I adore the romantic feel of this place," said Andreia Kfoury to the newspaper while she and her husband were shopping for their Yorkshire terrier, Harley. "I'm definitely bringing Harley back here when it's time for him to breed. He is very macho, and would be a hit in this place."
Harley himself would not comment.
The dog motel is one way Brazil is responding to their growing dog population, which is now about 36 million, according to the Times. São Paulo offers a public hospital for dogs and cats. Some surgeons even provide Botox injections for dogs.
"I was tired of practicing law and saw that the dog market was taking off," said Daniela Guimarães Loures, who invested $1 million with her brother to open Animalle in July.
Loures is also a Dalmatian owner. She referred to figures in Brazilian trade magazines, such as Pet Business, explaining that pet shops in Brazil "generate more than $6 billion in total annual revenue."
The siblings leased a former children's hospital for Animalle, which partly caters to cats, fish and rodents.
"The ambience here is lovely," said Teresa Cristina Carvalho, who owns a Shih Tzu puppy named Mel (Honey). "We'll return when Mel is in heat."
Carvalho also said she is going to buy her puppy a bottle of Dog Beer.
"Mel gets agitated with so much stimulation, and needs to relax a bit," she said. "Come to think of it, I need some peace and quiet as well."
According to the World Bank, the per capita income has risen in Brazil to around $10,700 a year, which gives people more room to spend more on pets. Government statistics also indicate Brazil's fertility rates have declined to less than 1.9 children per women, from 2.5 in the 1990s. Life expectancy also rose from 67 to 73.
Consequently, people are offering their homes to pets as a means to expand their families and they now have more years to keep them as companions.
Euromonitor International announced in October that Brazil's middle class is earning more, leading people to buy more dogs as pets. They also stated Brazilians have nearly 20 million small dogs at home, which is more per capita than any other country in the world.
Follow us on twitter.com/foxnewslatino
Like us at facebook.com/foxnewslatino