Back-to-School: 10 Ways to Save Money on Supplies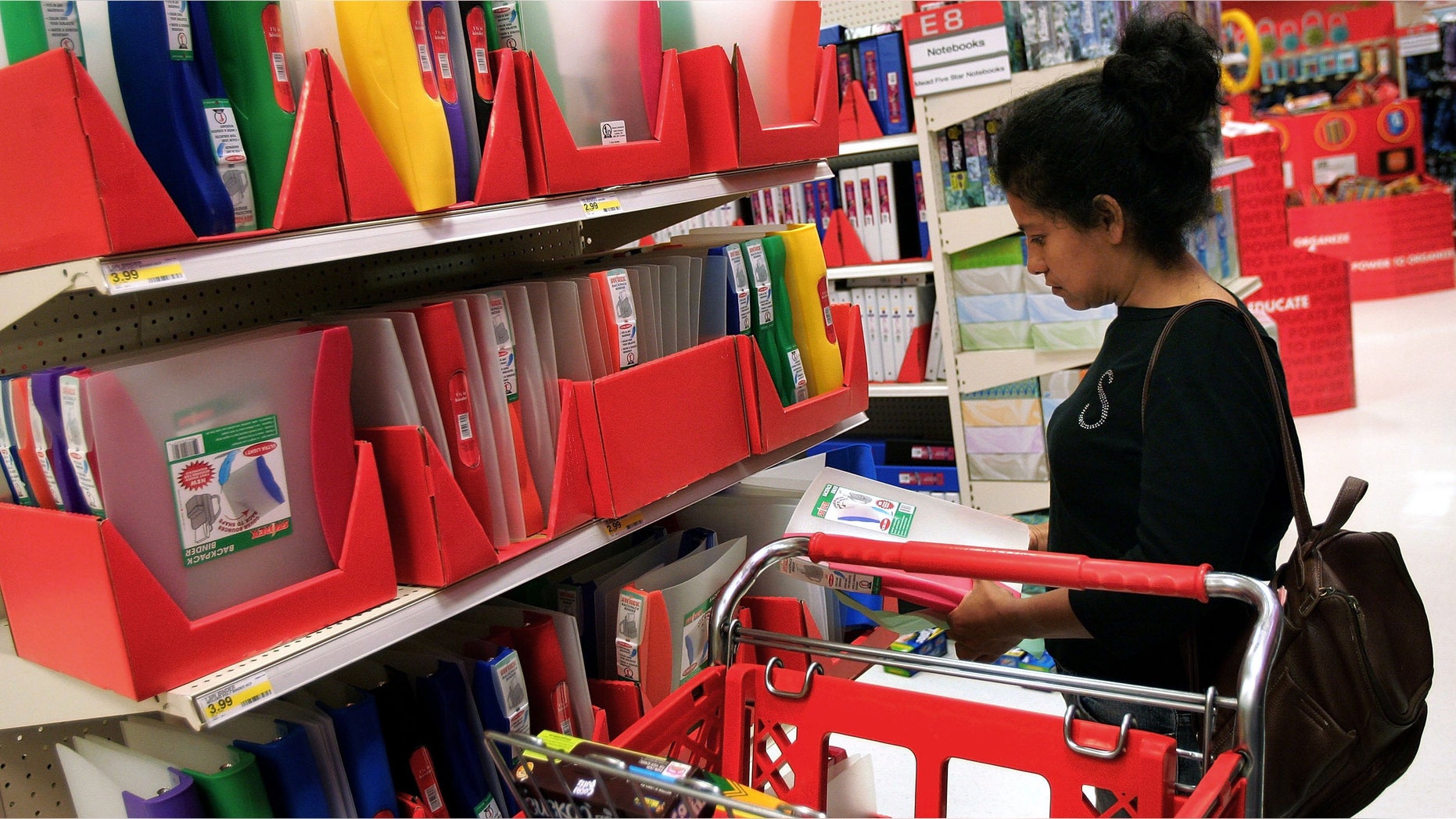 Kids love to shop for back-to-school clothes and supplies, but the expenses can make parents cringe. According to one survey, it costs $500 to get an elementary or middle school student ready for class, and twice that amount if you have a high school student. Fortunately, it's possible to get kids ready for school on a reasonable budget when you follow these cost-cutting measures.
1. Start early.
Get your child's school supply list as soon as possible. Many schools provided this at the end of the last school year, and most post these online. If yours doesn't, call the school and ask for it. Carry the list with you so you can stock up on items whenever you see a deal.
2. Think ahead.
Take a look at the supplies your child will need two years from now (not just the one coming up) and purchase these items now whenever they're on sale. The chances of the supply list changing are small. Even if it does, you won't be out much money and you can probably use the item at home.
3. Wait it out.
Many items go on clearance once school starts. If your child doesn't need a particular supply immediately, wait for the markdown.
4. Hit end-of-season sales.
It's warm enough to wear summer clothes well into fall, so snap up discounted clothes during seasonal sales. Consider buying a few sizes up for basics to have on hand for the following year.
5. Swap with others.
Your neighbor's 8-year-old may be too cool for last year's Barbie backpack, but it could be perfect for your kindergartener. Talk to other parents about swapping (or purchasing at a discount) clothes and school gear that their children have outgrown.
6. Save money on uniforms.
Buy uniform apparel year-round whenever you see a great sale. Buy items a size larger than your child currently wears and keep them for the following year. You also can check consignment stores, as well as ask other parents if they're interested in giving away (or selling) their older children's gently worn clothing. Online sites such as Craigslist.org are another local option.
7. Think before you shop.
Items such as rulers, calculators, pencil boxes and backpacks don't necessarily need to be replaced each year. With your child, inventory existing school supplies and see what you already have on hand at home before heading to the store. Throughout the year, also take advantage of any free supplies handed out by businesses, including pencils, pens, notepads, sticky notes and highlighters.
8. Keep an eye on ads.
Office supply stores offer competitive sales as summer winds down. The problem is that one store may have the best deal on notebooks while the other has the best deal on crayons. Don't waste gas driving from store to store. Take the sale circular with you and ask a manager to price match.
9. Buy in bulk.
With school budget cutbacks, many schools now ask families to provide items like tissues, plastic bags and sanitizing wipes. If there's more than one student in your family, purchase these items in bulk. Or go in with classmates to split the cost of a bulk buy.
10. Take advantage of tax savings.
More than a dozen states offer tax-free weekends where the sales tax is waived on school purchases up to a certain amount. Find out if your state is one of them (and if so, when it takes place) at the Federation of Tax Administrators.
As with any shopping, it's a good idea to set a budget before heading out. Paying with cash instead of credit cards can help stick to the budget. Let children help with the shopping and budgeting (consider it a sneaky math assignment). If they want an overpriced name-brand item that's out of your price range, consider letting them earn the money for the purchase via chores. You can also teach them to bargain hunt by helping them check online for a comparable, discounted product, and learn how to purchase it safely. With a little planning, you can send your student to school in style -- and still have some cash left over for a first-day-of-school ice cream celebration.
More stories: My 9 TV
Follow us on twitter.com/foxnewslatino
Like us at facebook.com/foxnewslatino