It's no doubt a rare occasion when a Starbucks store gets associated with words like "unique" and "one-of-a-kind."
Rare, but not outside of the realm of possibility.
In the last couple of months, there has been a string of unique Starbucks stores making headlines. First there was an eco-friendly structure in Tukila, Wash., made entirely from reclaimed shipping containers, followed by the world's first ski-in/ski-out location in California's Squaw Valley.
Most recently, there was the news of the opening of an Amsterdam location called "The Bank." The concept store — complete with locally inspired design elements and a "Slow" Coffee Theatre for testing new brewing methods — has been promoted by the company as a "glimpse into Starbucks' vision for the future."
But it's not just these new concept stores that stand out in the crowd (and when it comes to Starbucks stores, there is definitely a crowd). Some locations distinguish themselves by innovative exterior design, others by their unexpected surroundings — and in one case, at least, by simply being atypical for the brand.
1. Starbucks 'The Bank' (Amsterdam, The Netherlands)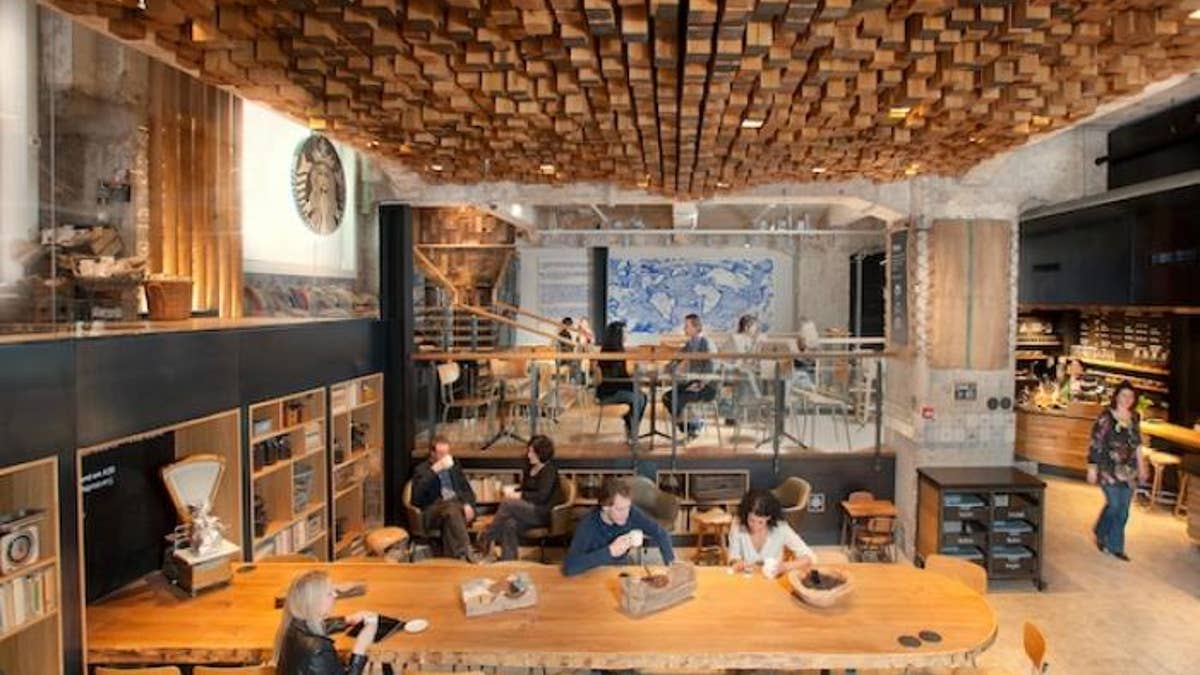 Located in a former bank, the 4,500-square-foot subterranean concept store is apparently a "glimpse into Starbucks' vision of the future." And with everything from floating communal seating and local design touches (think Delft tiles, bike-inspired décor) to an on-site bakery and something called the "Slow" Coffee Theatre, the future definitely looks different. (Check out pictures of the Beirut concept store to see more of what to expect from these locally inspired Starbucks locations.)
2. Shipping Container Starbucks (Tukila, Wash.)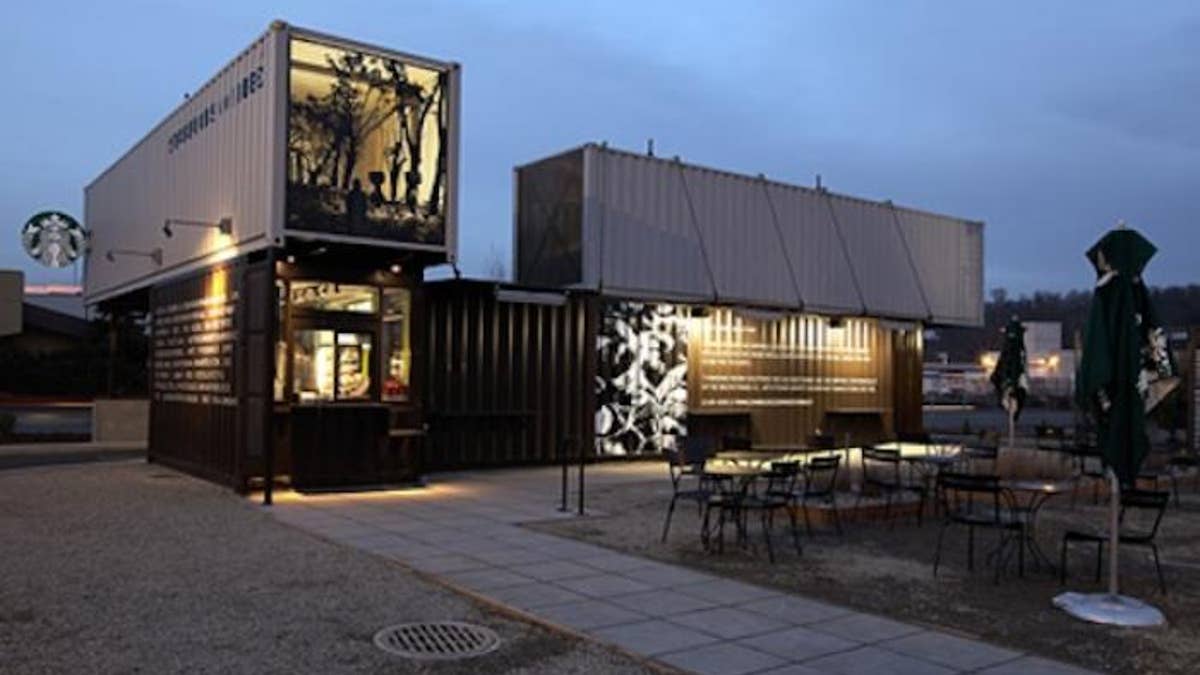 There's no arguing that this new Tukila, Wash., Starbucks stands out — and for all the right reasons. Made using four reclaimed shipping containers, the design is as eco-friendly as it is innovative and, quite frankly, just plain cool looking. Starbucks representative Alan Hilowitz explained, "Our designers were inspired to create this store both as a result of the shipyard that can be seen out the back windows of our headquarters in South Seattle, as well as a desire to recycle the same kind of shipping containers that transport our coffees and teas around the world."
3. Allure of the Seas Starbucks (Royal Caribbean cruise)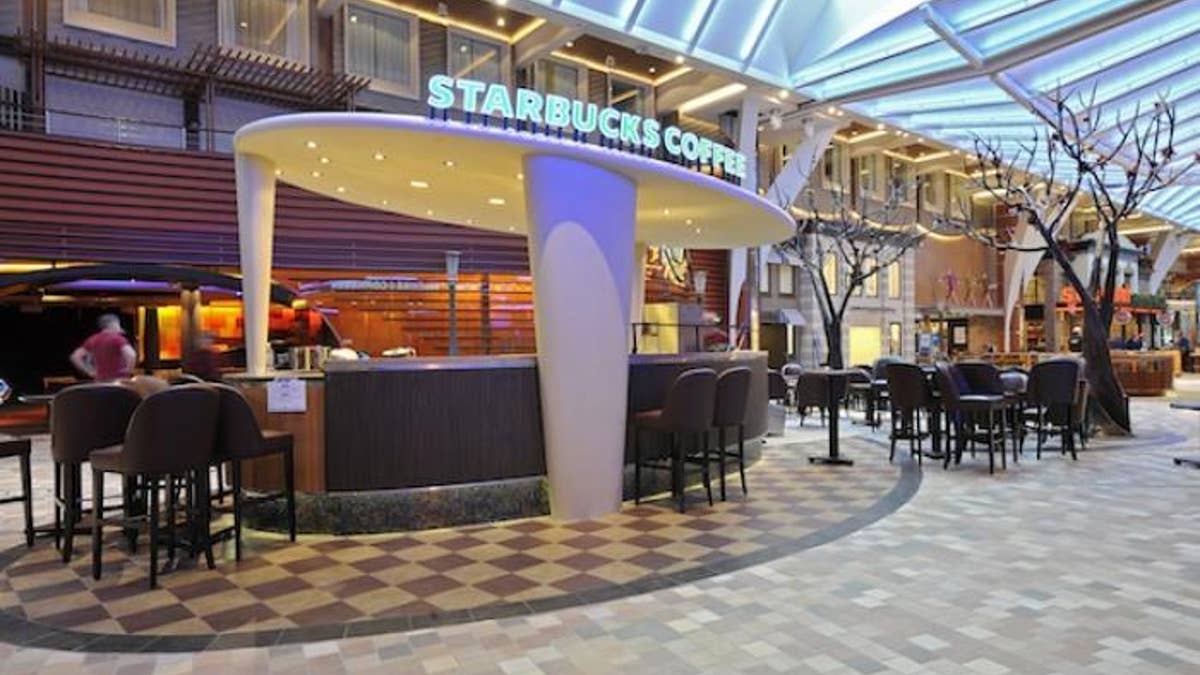 It may more or less look like the kind of garden variety Starbucks outlet you'd find at your local mall, but this shop has the benefit of a slightly more unique location: on board Royal Caribbean Cruises' Allure of the Seas. The 5,400-passenger ship debuted in October of 2010, and featured everything from a zip line and surfing simulators to an open-air, tree-lined "Central Park." Not exactly what you'd consider typical digs for a Starbucks store.
4. Starbucks at the Ibn Battuta Mall (Dubai, UAE)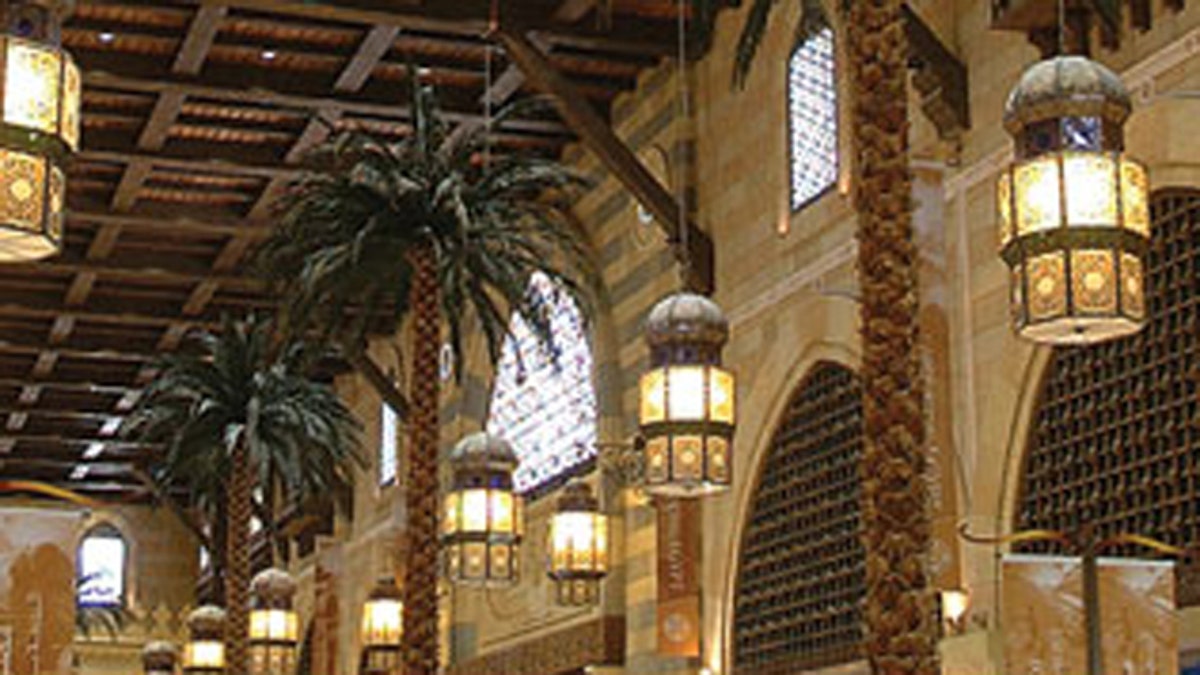 Talk about a mall Starbucks outlet unlike any other. Located inside Dubai's extravagantly decorated Ibn Battuta Mall — allegedly the world's largest themed shopping mall — this Starbucks location benefits from some pretty stunning surrounding design. Namely, a gorgeous blue-and-yellow, mosaic-tiled domed ceiling and a showpiece of a chandelier.
See more of the world's coolest Starbucks.
More form The Daily Meal
America's 50 Best Coffee Shops
18 Ways the World Drinks Coffee
How to Perk Yourself Up in the Morning Without Coffee