Woman sues Italian restaurant for $50K, claims lasagna caused 'mental anguish'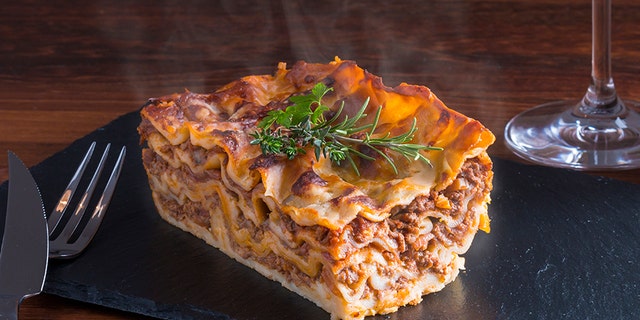 NEWYou can now listen to Fox News articles!
A woman in Illinois is suing a local restaurant over their lasagna, which she claims scalded her left hand. Theresa Thomas is currently seeking $50,000 plus lawyer fees from Osteria Ottimo Ristorante in Orland Park.
According to the lawsuit, Thomas was served an impossibly hot lasagna by the eatery, and when she touched it with her fork, "without warning, piping hot marinara sauce shot from the lasagna and onto Theresa's left hand, scalding the skin and causing a large burn."
The Chicago Tribune reports that the lawsuit alleges Osteria Ottimo Ristorante was "careless and negligent in preparing unreasonably hot and/or dangerous food, serving such food, failing to cool the food, failing to train staff members to serve cooler food, and failing to warn Thomas and others that their food was hot or dangerous."
Thomas's lawyer David S. Petrich claims that since the incident, Thomas has continued to "suffer great physical pain and mental anguish." The Daily Meal has reached out to Petrich and Osteria Ottimo for further comment on the matter.