What exactly is king cake?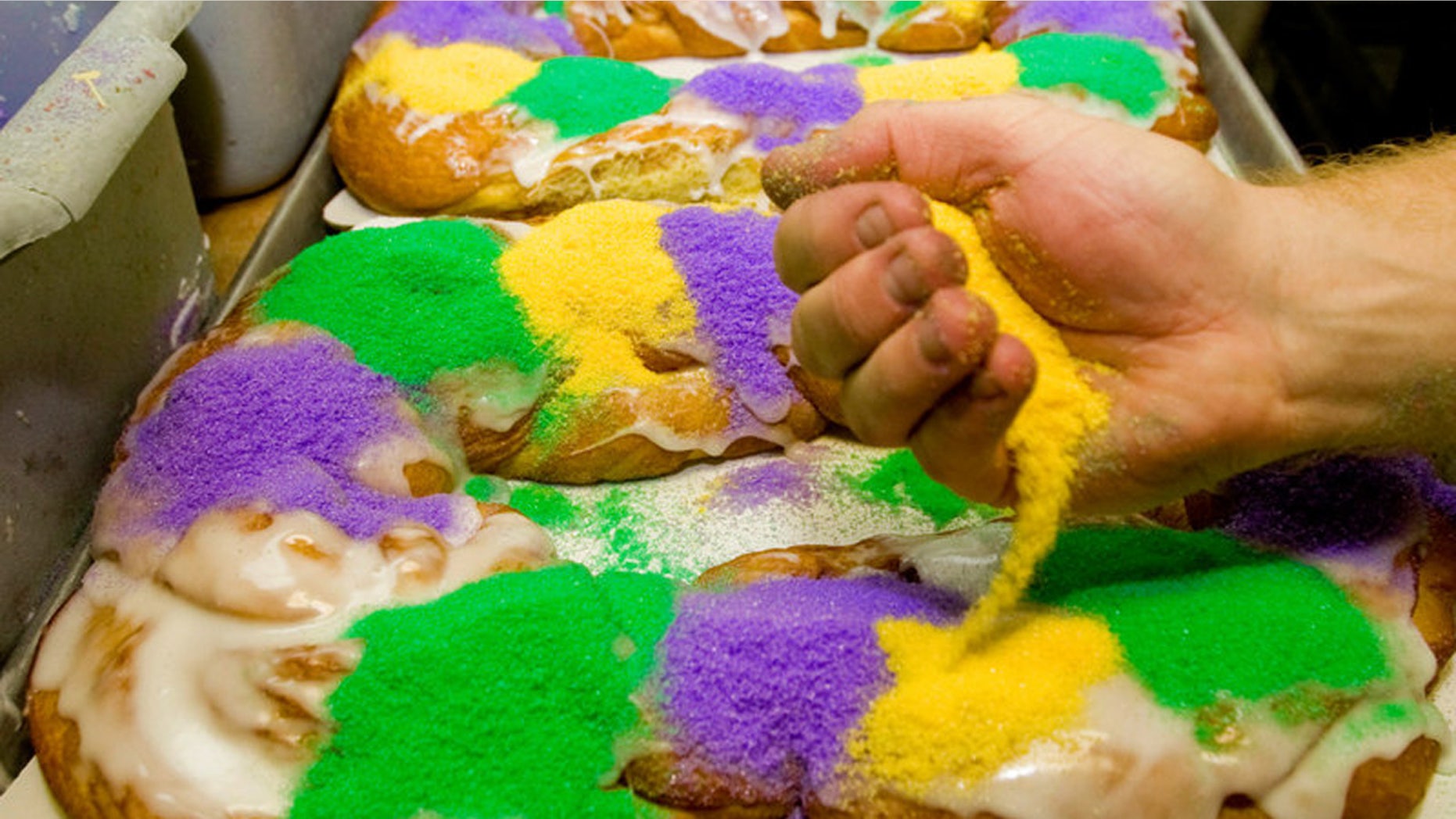 One of the lasting Mardis Gras traditions, along with beads, costumes and parties, is the brightly colored king cake.
Carnival season, starting on Kings Day (Jan. 8) and ending on Ash Wednesday (Feb  10 this year), is dominated by the eating of this cinnamon treat, which sparks massive lines at New Orleans area bakeries like Randazzo's in Metairie and Haydel's.
Made from thin layers of pastry, king cake is best described as a cinnamon sugared sweet bread --like a cross between a brioche, a coffee cake, and a doughnut.  Typically decorated in three colors of sugar (purple represents justice, green represents faith and gold represents power), it comes with all types of fillings.
According to tradition, a little plastic baby is put inside the cake, and the lucky person who lands the piece with the baby is supposed to provide the king cake next year.
But like fruit cake, it often gets a bad rap for being tasteless and dry due to the custom in which it's baked.  But king cake can be gooey and delicious.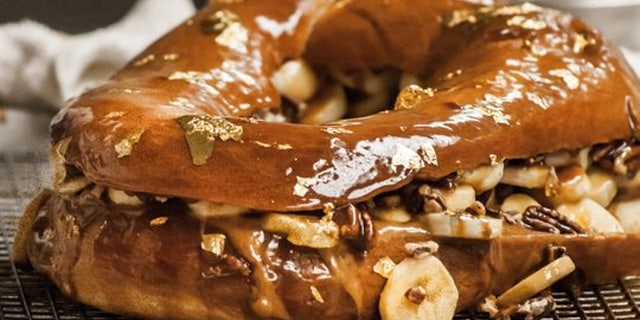 So what is behind these colorful cakes?
King cake started in 12th-century France as something called galette des rois (which means to pull out the kings) –a simple puff pastry sprinkled with sugar.  It was a way to celebrate the Epiphany or "King's Day" -- the day that the three wise men brought baby Jesus gifts.  Eating the cake has long been a way to celebrate the day throughout Europe.
In the 1870s, because of the city's French and Spanish roots, it made its way to New Orleans-and as often happens in the Big Easy, evolved with creative flare.
Today, there has been a resurgance in the popularity of the cake and some top chefs are creating their own mind-blowing versions.
Thee Heavenly Donut in Baton Rouge makes a Bananas Foster King Cake--a cinnamon fried doughnut stuffed with a rum-banana pudding. Cochon Butcher in New Orleans has one filled with peanut butter and banana and topped with house-cured bacon and marshmallow.
Steve Himelfarb, owner of Cake Café, changed the savory king cake game with his goat cheese and apple king cakes.
And if you want one really over the top, the king of king cakes is filled with salted caramel, bananas, roasted pecans, mascarpone cheese and caramello and is covered in praline glaze and edible gold flecks.  You can get that at Willa Jean and by-the-slice at Domenica in New Orleans.
But however you slice it, Mardis Gras can't  be celebrated without eating king cake.