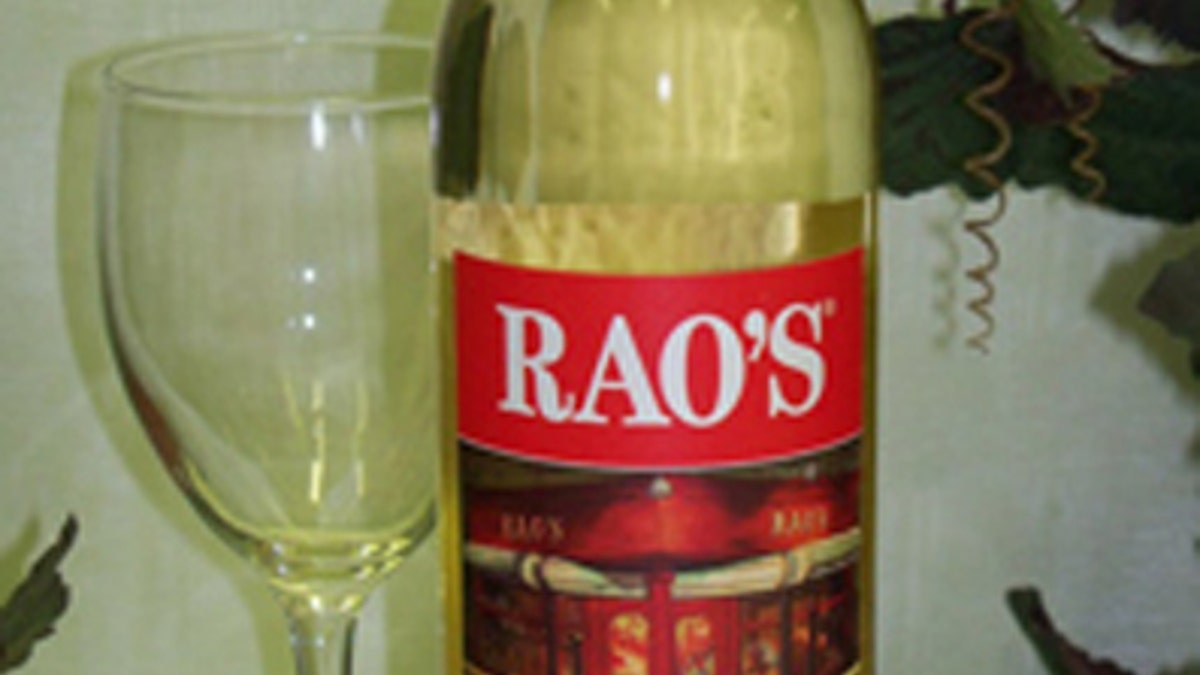 A serious drinker -- someone who knows his way around a whisky collection and can tell you where bourbon comes from -- looks not for the next big thing but for the next little thing. In other words, flashy bottles and huge advertising campaigns only turn him off.
What he wants is something rare, something special. Aside from the stuff that the master distiller himself has stocked away, or the members-only bottlings that some whisky clubs get you, a private-label bottle of booze at a high-end restaurant or at a historic distillery built by our first president is about as rare as it gets.
Sure, anyone with enough cash can buy a few barrels of rotgut straight from the distiller and slap their own label on it, but any private-label booze worth a sip will at least have some input from the head of the bar or the sommelier. Most of these private labels happened because spirits fans, like us, can't pass up the opportunity to get hands on with their favorite beverage. Think of doing a private-label bottle for your restaurant as the fantasy camp for boozehounds.
Next time you're at one of these places, be sure to ask for the really good stuff:
Rn74
Michael Mina's wine bar RN74 in San Francisco sells a few of his private-label wines, including Cuvee Rn74, a 2008 from the Santa Maria Valley. Rajat Parr, the wine director for the Mina Group (which has 18 restaurants scattered around the country), spends his time visiting California wineries to find the best grapes for special Mina-only bottlings for all the restaurants and, in 2007, started his own line of high-dollar wines, Parr Selection.
Rao's The Vineyard at Strawberry Ridge
Long the place to eat in New York City, Rao's serves unpretentious Italian home cooking that inspired a former record exec to create a wine just for his favorite place to eat. The signature wines are made from California grapes that are fermented and bottled at the Strawberry Ridge Vineyard in Connecticut. Whether you're at Rao's Harlem or at the Caesar's Palace location, you can try the same lineup of Pinot Grigio, Chardonnay, Merlot, and Cabernet Sauvignon.
Strip House's Napa Valley Reserve Cabernet Sauvignon, 2007
Available both by the glass and by the bottle in Strip House locations at luxe hot spots across the country (Key West, NYC, Las Vegas, etc.), this Napa Valley wine is mainly Cabernet Sauvignon, with splashes of Cabernet Franc, Merlot and Petit Verdot to mellow the flavor monster so that it can be sipped alone or paired with steak.
Guy Savoy Champagne
Sip Guy Savoy's private-label bottle of champagne while working through one of his 10-course French meals at Caesar's Palace, Las Vegas, and you'll feel like Caesar himself. The experience does not come cheap ($290, sans the $95 bottle of bubbly), but if you just want the light and fruity champagne, you can sip and swoon at Bubble Bar next door, a more casual, affordable spot where you don't need reservations. Mais oui.
Yvon Auban Armagnac
The Cognac and cigar room of Andre's, a French restaurant in Sin City's Monte Carlo, is the closest thing we've ever found to an old-school private gentleman's club. Andre's private-label bottle of Armagnac has aged for 20 delicious years in oak barrels. Although similar to a Cognac, Armagnac comes from a different region of France, and spirits connoisseurs like it that Armagnacs are made in smaller batches, and are, therefore, harder to find. The Yvon Auban at Andre's is one of the rarest of an already refined class of spirits. Decadence never tasted so good.
Hyatt Grand Champions Resort Villas and Spas Agave Sunset Tequila
The food and bev director here said that it was a thrill to be involved in the whole process, from trying his hand at chopping a blue agave from the ground in Mexico to sipping the nearly finished product straight from the barrel. The double-distilled reposado is from the Herradura distillery, makers of some of the best tequilas on the market. To try the Agave Sunset Tequila, you'll need to trek to the desert of Palm Springs (but it's dry heat, we hear, and a perfect excuse to wet your whistle).
CasaMagna Tequila
True tequila fans should spend a few nights at the CasaMagna Marriott Puerto Vallarta Resort & Spa at least once in their lives. It makes five types of the tequilas from agave that grow on the property, has one-of-a-kind handblown bottles that are destroyed once they're empty to make sure nothing but the resort's private-label CasaMagna is inside, and has a daily tequila appreciation class led by the on-site tequila sommelier. This, friends, is tequila heaven.
Shibuya at MGM Grand Private-Label Sake
Named after the lively Shibuya district in Tokyo, this happening place is where traditional Japanese fare meets French cuisine (the head chef, Stephane Chevet, is from the South of France). Out of the 125 sakes on hand, a whopping three are made especially for what's arguably the best Japanese resto between San Francisco and New York. The holy trinity is Shibuya, Hachiko and NeoTokyo. As if all that wasn't enough, it has a specially made Japanese-style beer from a local brewer.
----------
Also from AskMen:
Top 10: Up-and-Coming Wine Regions
----------
Condesa DF Private-Label Tequila
For the ultimate in private-label bottled tequila, visit the place in Mexico City where celebs go to party. The trendy hotel, set in the neighborhood its named after, also has a private-label wine and mescal. The Condesa DF's reposado has tastes of floral and a little vanilla on top of the delicious smokiness that all good tequilas posses. In other words, it has more of the subtleties that come from Los Altos-style tequila, where agave grow at higher altitudes than the bolder flavors from the agave grown near the town of Tequila.
Mount Vernon Rye Whisky
If you've ever gotten a dollar bill with George Washington saying in a little speech bubble "I grew hemp," go ahead and add, "and distilled whisky." In September 2006, the first two bottles of rye to come from George Washington's historic distillery in more than 200 years sold for $100,000. You'll never win in a bragging contest with the proud owner of those two bottles, but now, once a year, you can buy one of the 500 bottles of un-aged Mount Vernon Rye that are released to the public -- for only $95. It's an in-person-only affair, but the founder of our country would be happy to see you sipping on the original American spirit of choice, made almost exactly as he made it more than two centuries ago.