Stone Brewing plans for European expansion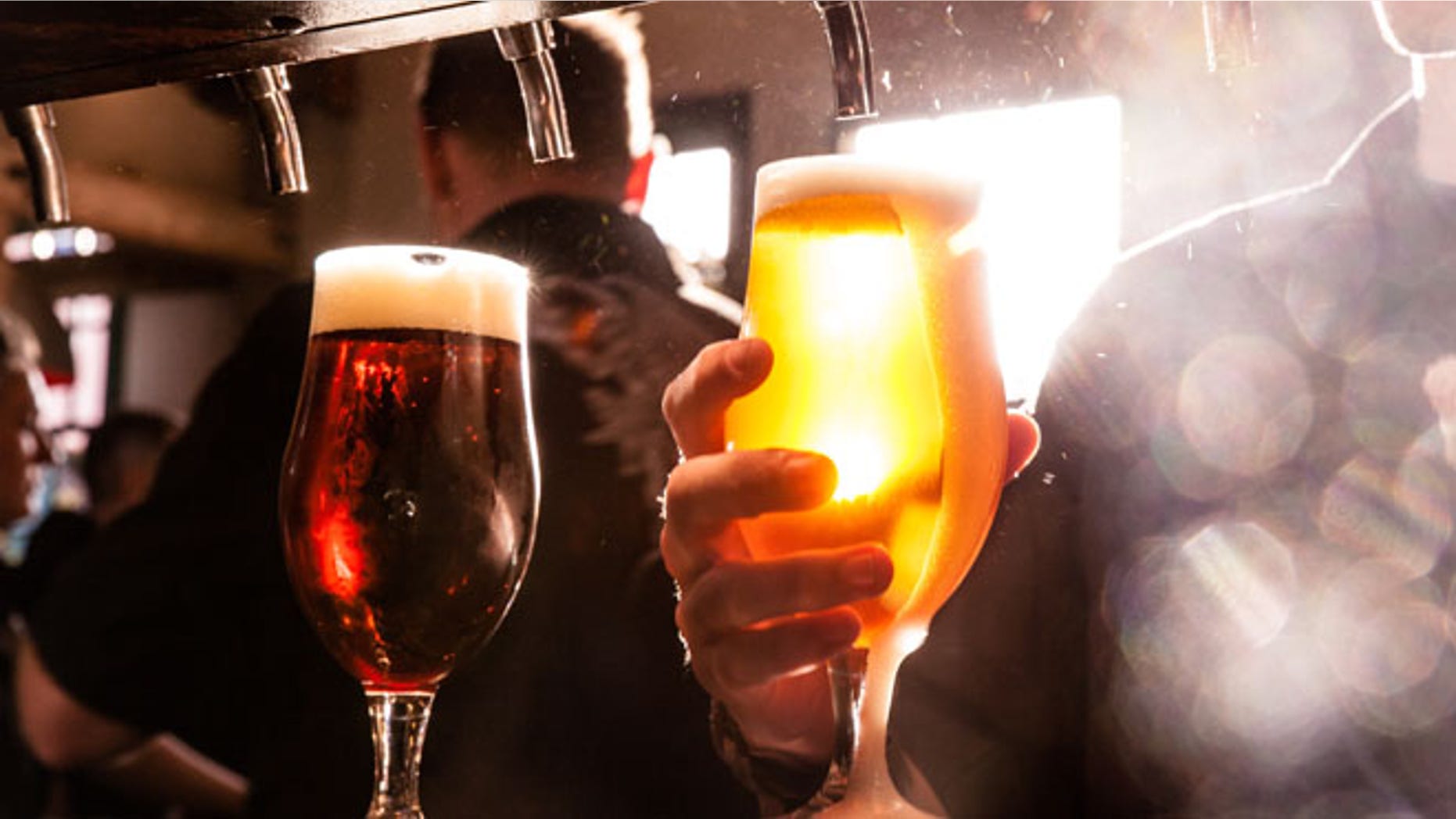 Stone Brewing promises a more flavorful future for German beer drinkers.  The Escondido, California-based beer maker has announced plans to pour millions of dollars into creating the first European brewery independently owned and operated by a U.S. craft brewer.
"It's an exciting opportunity to introduce people to a whole new range of beer," Stone Brewing founder and CEO Greg Koch said in an interview before the ribbon-cutting ceremony in Berlin.  "I do feel like we are helping to reintroduce people to the artisanal side of the equation because beer has become so commodified."
Stone plans to initially invest more than $25 million to renovate a historical gasworks plant in the German capital.  The 180,000 square foot facility will have four components:  the brewery, a packaging and distribution hub for eventually exporting across Europe, a bistro complete with beer garden, and a Stone Company Store.
The American beer maker, known for its hoppy IPA and ale brews, is the 10th largest U.S. craft brewer by volume and rang up sales of $137 million in 2013.  It has posted double-digit percentage growth in each of its 18 years but most of that has come domestically.  Koch calls the German gambit a "passion play" more than a strategic move.
The Stone CEO is of German descent but doesn't claim any "authenticity" from his heritage nor did it play a role in selecting Berlin.  He says the expansion plans have been brewing for five years and that he visited 130 sites in nine nations before settling on this location.
The deal was delayed by the former factory's ownership change and then a fire that burned down part of it.  Koch says the lease has now been signed and Stone hopes to open by the end of 2015.
Koch will oversee the construction as he shuttles between Berlin, California, and Stone's soon to be disclosed "East of the Mississippi" brewery.  The CEO says Stone plans to open a small Berlin taproom within the next six months to meet locals and give them a taste of its beer.  "It's good to start communicating and be a part of the culture," Koch says, adding, "I'm so excited, the nascent Berlin craft brewing culture is awesome and so are the energy and people."
The American beer entrepreneur says he is not intimidated by the long-standing beer culture in Germany, a nation that many credit with developing modern beer by perfecting techniques used by the Sumerians.  "We're not modifying our beers for any perceived difference of palate…it's up to beer drinkers here (in Europe) to decide if they like it," he says.
And then there's Germany's nearly 500 year-old beer purity law, known as the Reinheitsgebot, that's still part of that nation's tax code.
Koch doesn't see that as a problem, either:  "The vast majority of our beers fall within the Purity Law, and I think it is silly and outdated and irrelevant in today's world.  Most industrial brewers use it as an excuse to make really mediocre beer."
Analysts say global consolidation of small and regional breweries bought by mega brewers, such as Anheuser-Busch InBev and SABMiller, has created an opportunity for the U.S. upstart and others.
Amin Alkhatib, alcoholic drinks analyst at Euromonitor International, says Stone can "overcome barriers" and succeed but it must not be "perceived as an overly commercial product, they have to avoid appearing as mass-produced."
The U.S. Brewers Association defines craft brewers as small, independent, and traditional.  The market has exploded in the U.S. over the past decade, even as overall beer sales have stagnated, with annual craft brew sales more than tripling to $14.28 million in 2013.