Starbucks holiday cup causes social media buzz over mystery hands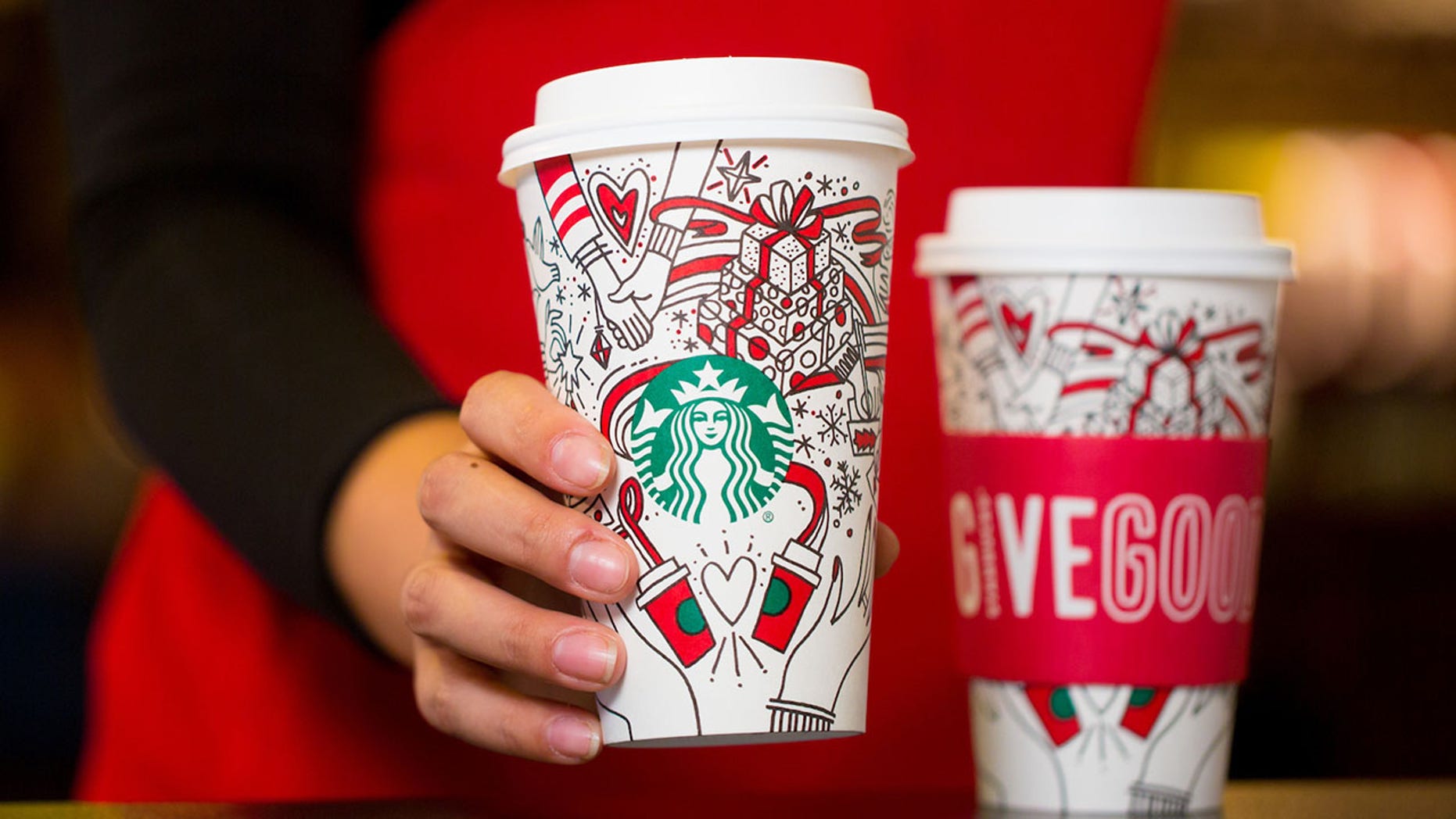 Starbuck's newest holiday cups are getting second looks after a Buzzfeed article suggested that they might be "gay."
The cups feature a busy print of holiday favorites like mittens, presents and Christmas trees, and above the logo, two unseen people are holding hands.
Since the cups launched in October, however, people have taken to Twitter with hypotheses that the androgynous hands may belong to a pair of lesbians.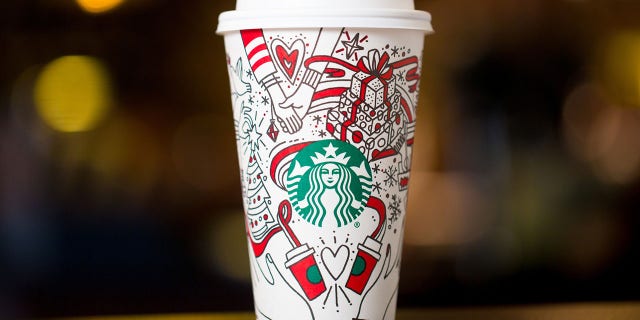 THE NEW STARBUCKS HOLIDAY CUPS MAY HAVE BEEN LEAKED ONLINE
The idea may have sprung up from a video campaign Starbucks launched, advertising the return of the holiday cups. In the video, two women are seen standing at a table holding hands. The campaign claims, "The holidays mean something different for everyone."
Many Twitter users seen to have jumped to the same conclusion about the hands, with one person writing, "We're loving @Starbucks' new festive ad with a lesbian couple."
Another wrote, "Great new #christmas campaign from @Starbucks featuring #lesbian couple on the Holiday Cup."
Critics, meanwhile, are also responding to new hypotheses about the cup, with one on Twitter writing, "The new Starbucks cup has lesbian couple on it. Rom 1:26 'because of this, God gave them over to shameful lust'…"
Another called for a boycott, saying, "This Year's Starbucks Holiday Campaign Features a Lesbian Couple," followed by the hashtag #BoycottStarbucks.
Starbucks has not confirmed the legitimacy of these suspicions, but did respond positively to a tweet applauding them on their "Christmas campaign … featuring lesbians."
Buzzfeed has, meanwhile, asserted the hypothesis is fact.
As the Buzzfeed article writes, "While people who follow both Starbucks holiday cup news and LGBT issues celebrated the video, the ordinary Starbucks customer probably didn't realize the cup might have a gay agenda."
Before following with, "'I can attest to the lesbianism of The Hands,' my gay BuzzFeed colleague said upon careful inspection."
In an emailed statement from the coffee chain, the company neither confirms nor denies the allegations.
FOLLOW US ON FACEBOOK FOR MORE FOX LIFESTYLE NEWS
"Each year during the holidays we aim to bring our customers an experience that inspires the spirit of the season, and we will continue to embrace and welcome customers from all backgrounds and religions in our stores around the world," the statement reads.
Starbucks has faced criticisms over their holiday cups before. In 2015 and 2016, people claimed the monochromatic red cups weren't holiday enough.