PepsiCo files patent to stuff granola bar with Pop Rocks-like candy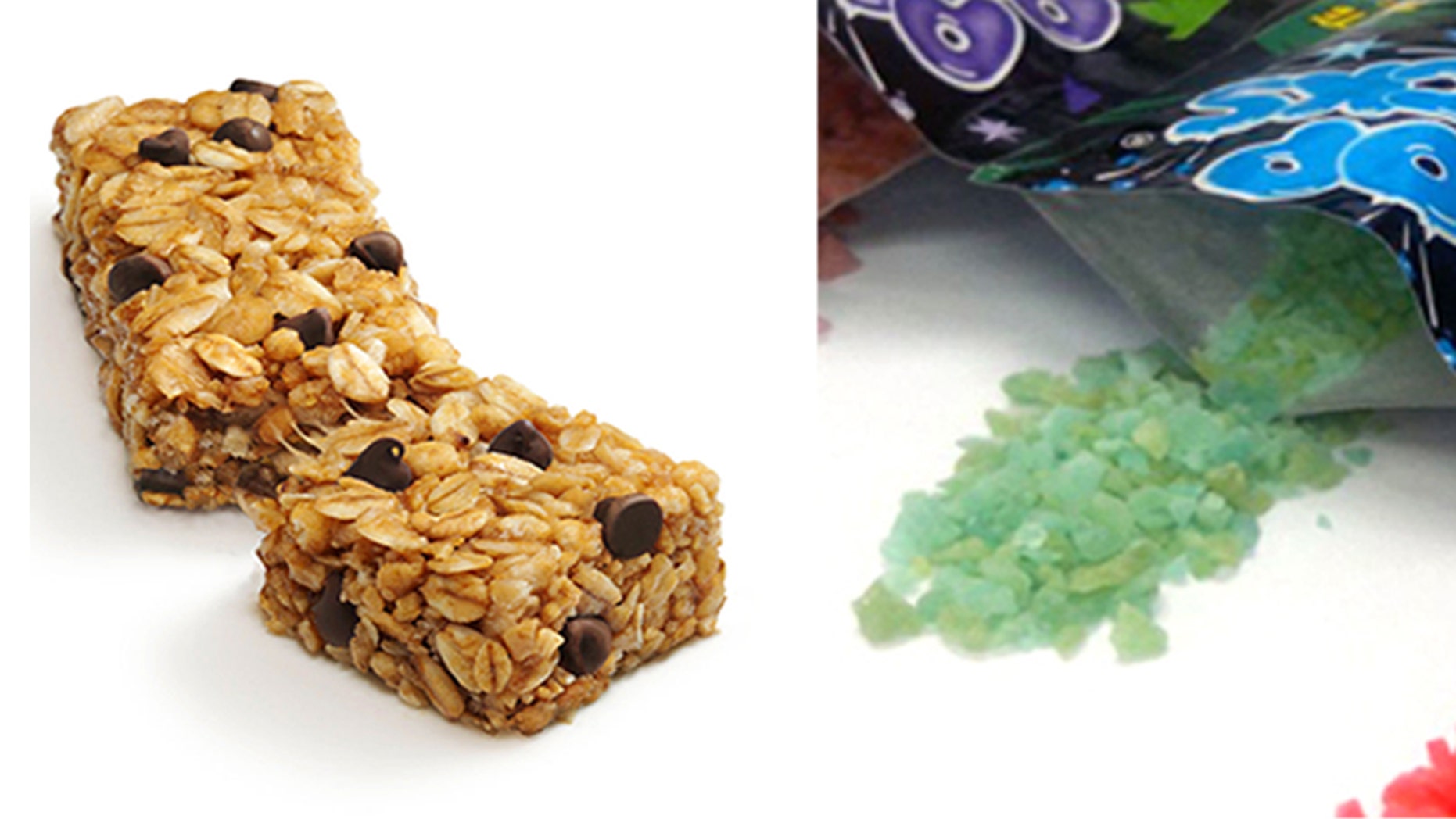 Is America ready for a little fizz in its granola bars?
PepsiCo has filed a patent for chewy granola bars containing "carbonated candy," according to this U.S. patent application. The result could be a bar that fizzles like Pop Rocks with every bite.
PepsiCo owns several snack lines with bars, including Quaker Chewy Granola Bars. As sales of traditional cereals decline, on-the-go breakfast options are gaining traction in the market.
According to the patent document, the new bar could incorporate the carbonated candy mixed throughout the bar or form an exterior coating to the "chewy granola product base."
The innovative snack faces significant challenges—mainly in insuring that the candy does not snap, crackle, and pop before being eaten. PepsiCo lays out a recipe to prevent "premature popping" so that "moisture in the mouth then provides the catalyst to initiate popping and provide the desired carbonated soda feel."
The patent also includes language that permits the bar to contain additives that include, but is not limited to, caffeine.
A crackling granola bar with a kick might be the new morning wake up treat.