People still love pumpkin spice but not fresh pumpkins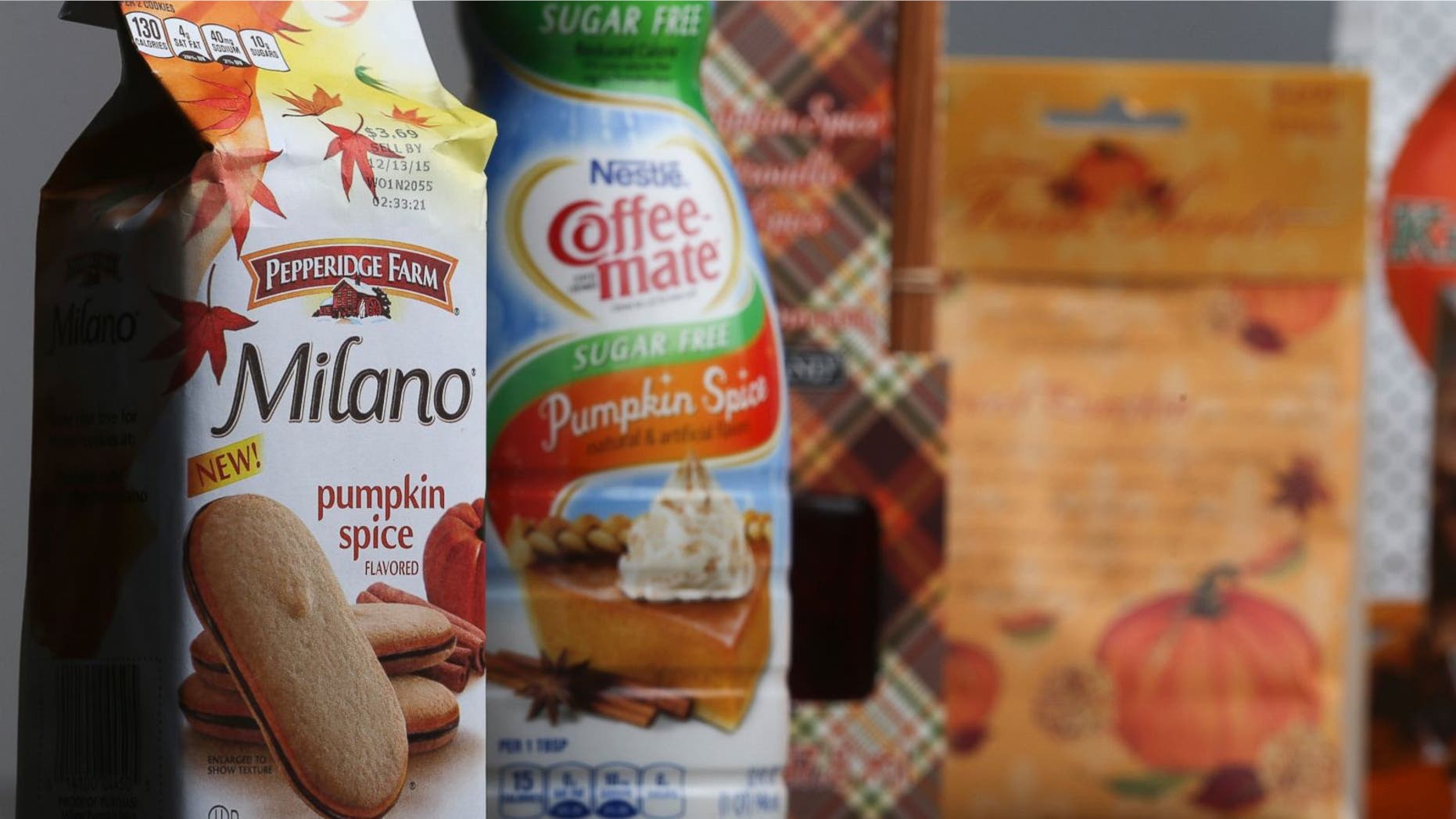 It's been 12 years since Starbucks debuted the Pumpkin Spice Latte—and America's taste for fall-flavored fare shows no signs of stopping any time soon.
According to Neilsen data, pumpkin-flavored foods have become an "integral part of our fall diets" with over 37 percent of people in the U.S. purchasing some type of pumpkin-flavored food. Las year, pumpkin products accounted for $361 million sales, growing 79 percent since 2011.
While pumpkin-flavored coffees enjoyed a sizeable market share, pumpkin pie filling is still on top-- generating a whopping $135 million in sales last year. Cream, baking mixes, and baked bread round out the top five most bought pumpkin products but dog lovers are showing seasonal affection for Fido too, shelling out nearly $13 million in pumpkin products.
Though sales of pumpkin foods are on the rise, fresh pumpkins haven't been able to enjoy the same boost in popularity. Nielsen data shows that sales of fresh pumpkin—which are usually a different variety than what is used in purees and fresh foods—have been declining over the past few years by the millions.
So what does all these mean?
Despite the fact that more Americans are paying attention to healthy, fresh foods, consumers are still flocking toward the flavored sweets and drinks to satisfy a craving for that cozy taste. Nielsen notes that the sheer popularity of these products means that we'll continue to see more and more pumpkin flavored foods throughout fall and into the winter holiday season.