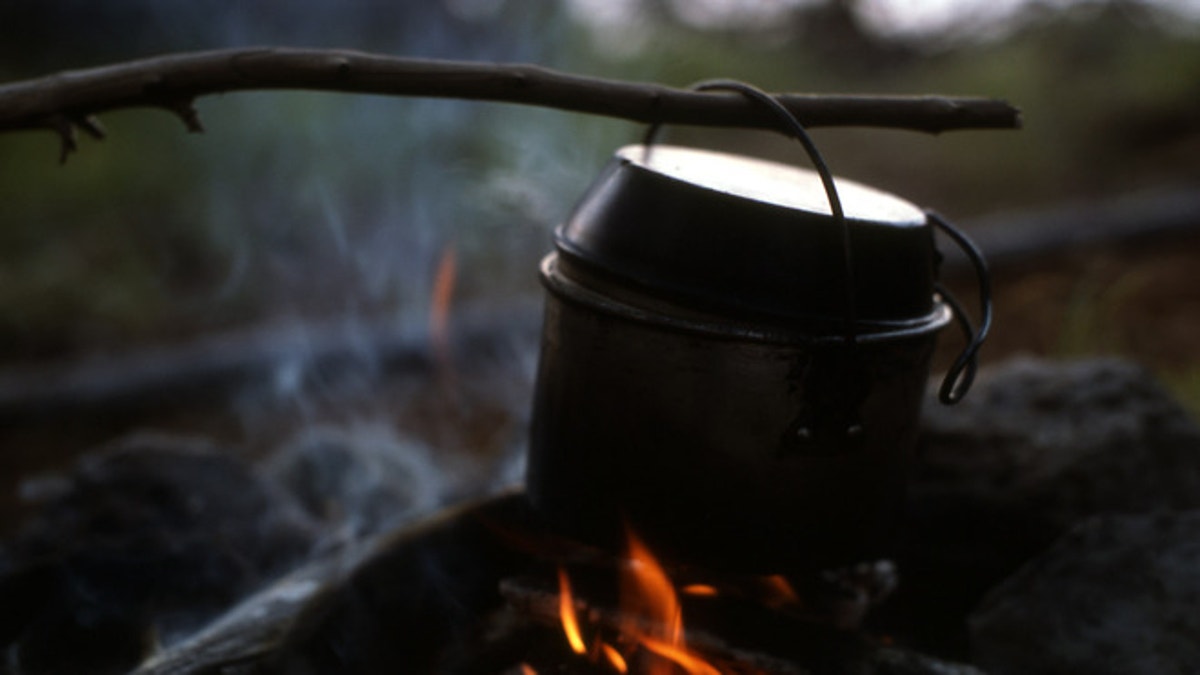 Omelets and apple crisp: easy-to-make recipes for camping trips
Unless you go glamping, you probably don't have a gourmet chef around to cook for you during your camping trip. These recipes have been selected with tent-camping in mind, since you have many more options if you are hanging out in your RV. Get your tin foil ready!
What makes a champion camping dish?
Laura Meadows, who words in food services at Ohio State University's Wexner Medical Center, says a good camping dish is one that can be cooked fairly quickly.
You also have to keep in mind that it is hard to control the cooking temperature when you are playing with fire. This is fine for roasting marshmallows and cooking hot dogs, but using a Dutch oven with coals or a gas-powered Coleman stove give you the control needed for more precise cooking, she says.
"Part of camping is having fun cooking techniques and involving everyone," says Meadows, who describes herself as an avid camper. Here are two that she has used with family and friends.
Egg-cellent personal omelets
For an entertaining breakfast, have everyone make their own omelet in a bag. Take sandwich-size zip lock bags, Meadows says, and have everyone write his or her name on theirs. Have each person add raw, scrambled eggs or egg beaters and whatever else they want – cheese, cooked bacon or sausage, pre-cut veggies. Seal the bags, making sure to get all of the air out, and put each one into a pot of boiling water for two to three minutes. Carefully pull them out of the pot and enjoy your omelet.
Dutch oven apple crisp
If you have a Dutch oven, you can make a tasty apple crisp under the open sky. Cut six to eight fresh apples and place them in a foil-lined Dutch oven. Add a stick of unsalted butter, one box of cake mix and one cup of brown sugar. Cover the Dutch oven, then using 15 to 20 hot coals from the fire pit, let it cook for an hour.
Preparing and prepping tips
Meat stores better if you cook it ahead of time and then freeze it. Meadows advises cutting your vegetables and doing as much prep as you can at home. If you decide to bring along raw meat to cook over the fire, freeze it in large zip lock bags.
"I like to have at least two coolers," Meadows says. "One [I use] for beverages, which will be opened and closed throughout the day. I take a second one for cooking items."
Instead of using standard bagged ice, use the longer-lasting block ice or freeze water in milk jugs to keep your food cold, Meadow suggests.
Power snacks for camping
If you are looking for some snacks to help you power through a strenuous hiking or camping trip, Baltimore-based health coach and amateur chef Helene Leeds suggests bringing a trail mix made from cacao nibs (which are basically raw, unsweetened chocolate chips made from actual cacao beans), macadamia nuts and raw coconut flakes. Throw in some goji berries, hemp and sunflower seeds, almonds and other dried fruit (like cherries) and you are good to go.