New proposal could grow rooftop farming in NYC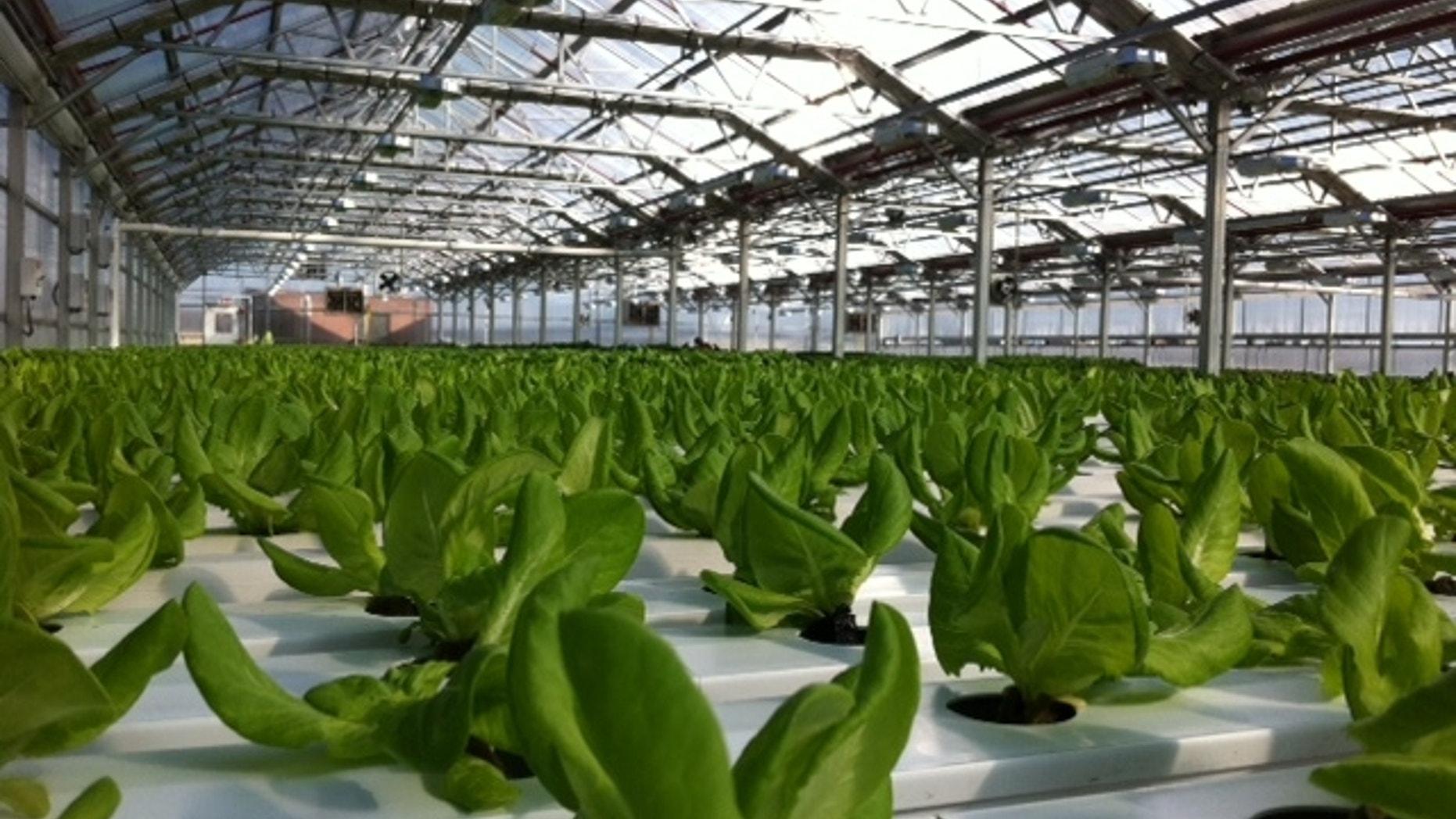 It might be hard to think of a place like New York City as farmland, but rooftops all across one of the most populated metropolitan areas in the world could soon become fields of green, if an environmental proposal gets a  thumbs up.
The proposed zoning changes would allow more greenhouses to be built on commercial buildings, and permit open air farms on both commercial and residential spaces, all to promote the development of local urban food production and to help grow jobs.
"This proposal is part of a larger proposal called 'Zone Green', which is a package of zoning changes that would make it easier for people to make existing and new buildings greener," Howard Slatkin, director of Sustainability and Deputy Director for Strategic Planning for the Department of City Planning in New York says.
"The proposal would remove obstacles that exist in zoning to doing certain things that we know people want to do today, and rooftop farming is one of those."
Slatkin says that there are buildings in and around New York City that have large flat roofs, particularly in industrial neighborhoods where a rooftop greenhouse would not interfere with any of the other building systems. "There are people who are already doing this today, but they run into a zoning height limits or a zoning floor area limit," he says.
One example of rooftop farming success is Gotham Greens in Brooklyn, which yields over 100 tons of produce year-round, selling to local grocers and restaurants.  Owners say they are in support of the zoning changes so that they can expand, and build more rooftop gardens, as well as see other businesses thrive.
"On this system, we're not using any soil, we're using a hydroponic-based form of agriculture," Viraj Puri, co-founder and CEO of Gotham Greens explains. "This is a very sterile environment here that ensures the highest quality of food safety.  So, our specific set up meets the highest strictest food safety standards."
Puri says his produce is among the highest quality in New York City because, "It's harvested when it's ripe and grown only a few miles away from someone's plate or a supermarket shelf."
Farming in general is not easy and rooftop farming adds to those challenges.  Equipment and water must be hauled up, and structures must comply with regulations.  Still, vertical farming experts say edible urban landscapes will help to feed the world in the 21st century.
Dickson Despommier, professor of Microbiology and Public Health at Columbia University and an author of a ground-breaking book on urban farming believes new-age farming methods offer numerous benefits.
"You can employ a lot of people that don't have jobs right now, and I know there are lots who would love to work in this growing industry."
Despommier lauds indoor controlled farming techniques as a proven way to prevent plant diseases from killing crops and shielding them from human-borne diseases. "The recent spinach E. coli outbreak and the cantaloupe outbreak last year of listeria are all big examples of the way that you should not do farming any longer," says Despommier.  "I think indoor farming is the answer, and it puts it right on your backdoor.  The possibilities of growing food inside of a large city are just too good to turn down, and in fact, it's all been worked out. We know how to do this now, so why shouldn't we? And that's the point. Why shouldn't we?"
Rooftop farmers recognize that their bounty will not replace the demand for conventional farm produce, but say city dwellers can expect to eat more homegrown vegetables in the future.
The Zone Green proposal will be voted on by the City Planning Commission, then go to the City Council for a vote in early spring.