Nestlé slammed for illegally bottling water during drought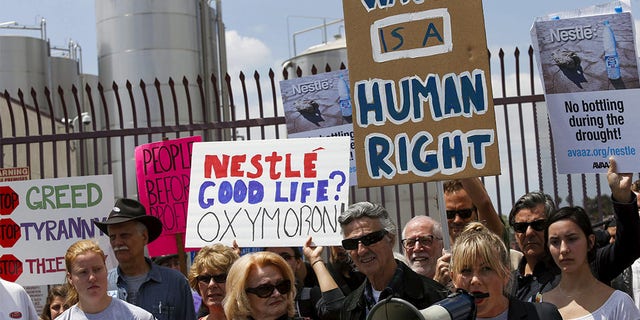 Officials in California have concluded that Nestlé has been botting and selling water it does not have the legal right to use.
Government documents show both individuals and groups have lodged a total of eight complaints with the State Water Resources Control Board (SWRCB) between April 2015 and September 2017. Allegations include diversion of water without a valid basis of right, unreasonable use of water, injury to public trust resources, and incorrect or missing reporting.
The brand under investigation is Nestlé's Arrowhead Puritas, which is extracted from the Strawberry Creek watershed in the San Bernardino National Forest east of Los Angeles. Multiple complaints against the company emphasize the potential impacts of its operation during drought.
According to the Independent, Nestlé's materials tout its history in California and its commitment to "sourcing water exclusively from carefully selected mountain springs," which "ensures that every drop is as crystal clear as the water revered by Native Americans for its healing powers."
After analyzing decades worth of data, officials found the company exceeds its yearly allowance of water claimed each year. While there is no formal course of action, the SWRCB recommends that Nestlé immediately cease any unauthorized diversions in order to comply with original allowances and maintain consumer trust.
In a statement, the company said: "We look forward to cooperating with the SWRCB during the review process and to providing the necessary documents to supplement the SWRCB's report, including producing information requested from over a century ago, to the extent that it is available."
This story originally appeared on The Daily Meal.