Hello Kitty beer now sold in China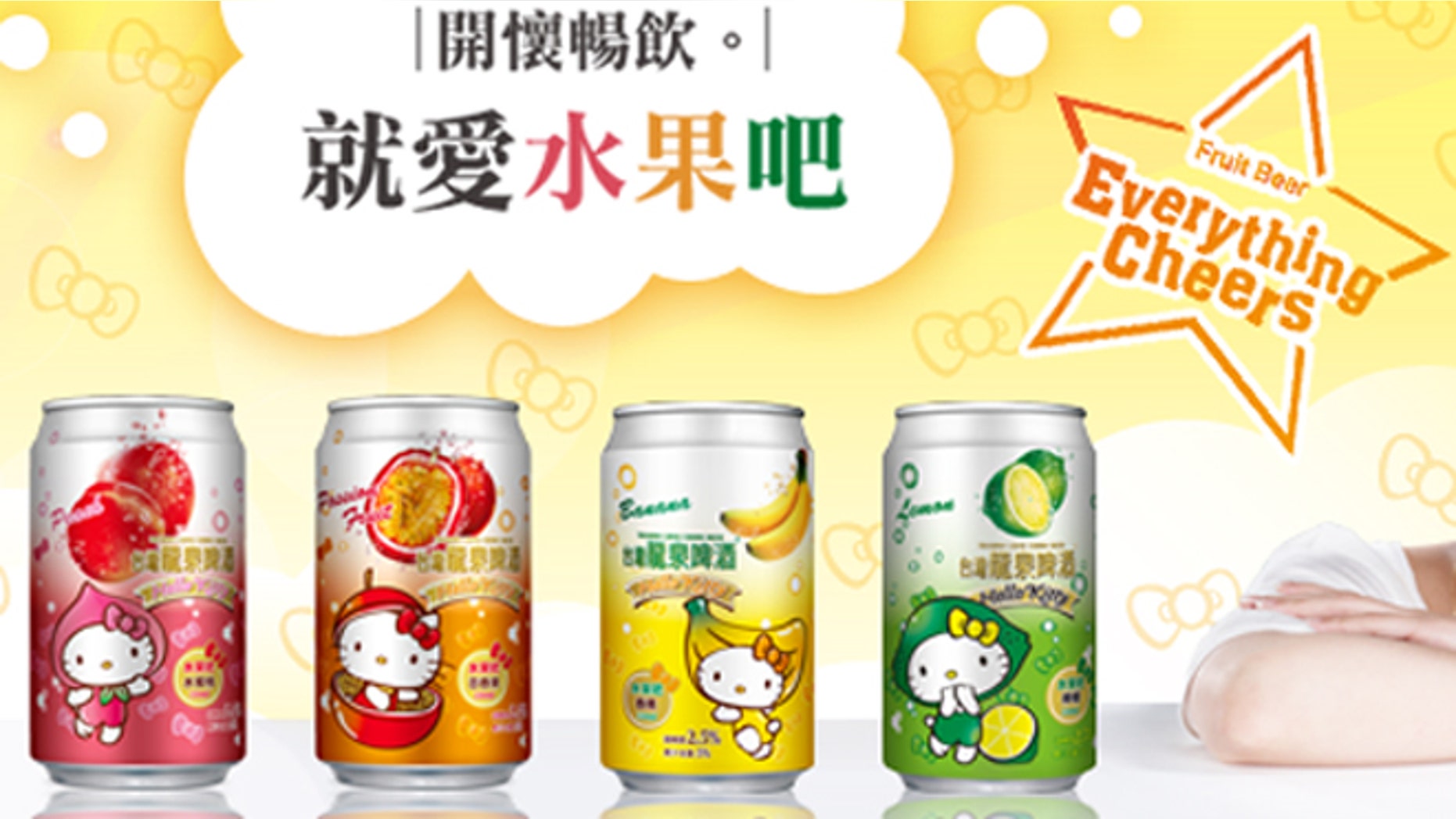 The world's favorite mouthless, red ribbon-wearing kitten has reached legal drinking age. Hello Kitty, the iconic cartoon cat designed by Japanese company Sanrio, is now selling beer in China.
The adorable kitten, known for gracing snack cakes and children's wardrobes, now has its own fruit-flavored beer, which is sold exclusively in China.
The Hello Kitty brew, licensed by the Shanghai KT trading company and made by Taiwanese beer maker Long Chuan, comes in at least six tropical flavors, from passion fruit to banana.

While the beers are only 2.3 percent alcohol by volume, they are so sweet that it is easy to consume too many.
"It's almost like drinking fruit juice, even if the cans do say 'beer,'" read a review in Kotaku. "The lemon lime flavor tasted like a light limeade of sorts, almost losing the lemon flavoring. It was smooth and sweet, like a lime soda. It didn't taste like beer."
While this is not the first time that Hello Kitty has graced beer labels -- even Becks once brewed a Hello Kitty draft -- this is first time Hello Kitty beer has gone fruity and the first time it has been sold exclusively in China.
So for those looking to kick back with a cold can of Hello Kitty, "Cheers!" Or as they say in China, "Gānbēi!"