Company behind 5-hour Energy ordered to pay $4.3 million for deceptive ads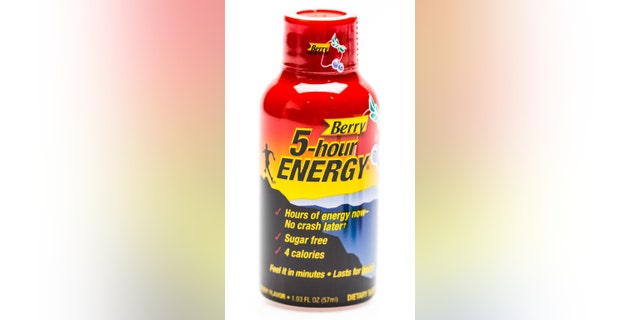 5-hour Energy may be experiencing a crash.
A court in Washington state has ordered the company behind the popular energy shot to pay nearly $4.3 million in penalties and fees for deceptive advertising techniques. The state court determined the maker of the drink – Living Essentials LLC - had tricked customers into thinking the liquid in the small bottle was a more effective energizer than caffeine.
The Attorney General in Washington State first sued Living Essentials in July 2014 over a series of the company's marketing claims. According to Consumerist, those ranged from asserting that physicians recommended the liquid to a claim that imbibers wouldn't experience a "crash" following a presumed energy increase.
STIFF BULL APHRODISIAC COFFEE SLAPPED WITH FDA WARNING
At the time of the ruling in Oct. 2016, the judge noted that the company did not offer proof to support its assertion that the drink's "combination of caffeine, B vitamins and amino acids would provide energy that would last longer than consumers would experience from a cup of premium coffee (and in some of the ads, longer than 3 or 4 cups of coffee)."
The court also disputed Living Essentials' position that the non-caffeine ingredients in the drink worked together with the added caffeine to extend the stimulant's effects. The court claimed that a study provided by Living Essentials actually showed the opposite effect-- that the taurine in 5-Hour Energy could counteract caffeine.
As a result, the energy drink producer will now have to pay nearly $2.2 million in civil penalties and $2.1 million in attorneys' fees to the state of Washington.
About half of the money Living Essentials is expected to pay is due to separate violations of state consumer protection laws. Each run of a specific ad in question in the state since July 2012 marked a $100 violation. So one ad that ran 19,716 times-- during the lawsuits covered time period-- resulted in a fee of over $1.97 million for the individual spot
FOR THE LATEST FOOD FEATURES FOLLOW FOX LIFESTYLE ON FACEBOOK
"Defendants spent more time trying to justify the science behind their ads after-the-fact than they did before marketing the products in Washington," the judge wrote after the penalty was announced.
"There was scant evidence as to what science anyone at Living Essentials had ever seen or relied on before it began to sell this product."
Living Essentials now says they intend to appeal the decision.