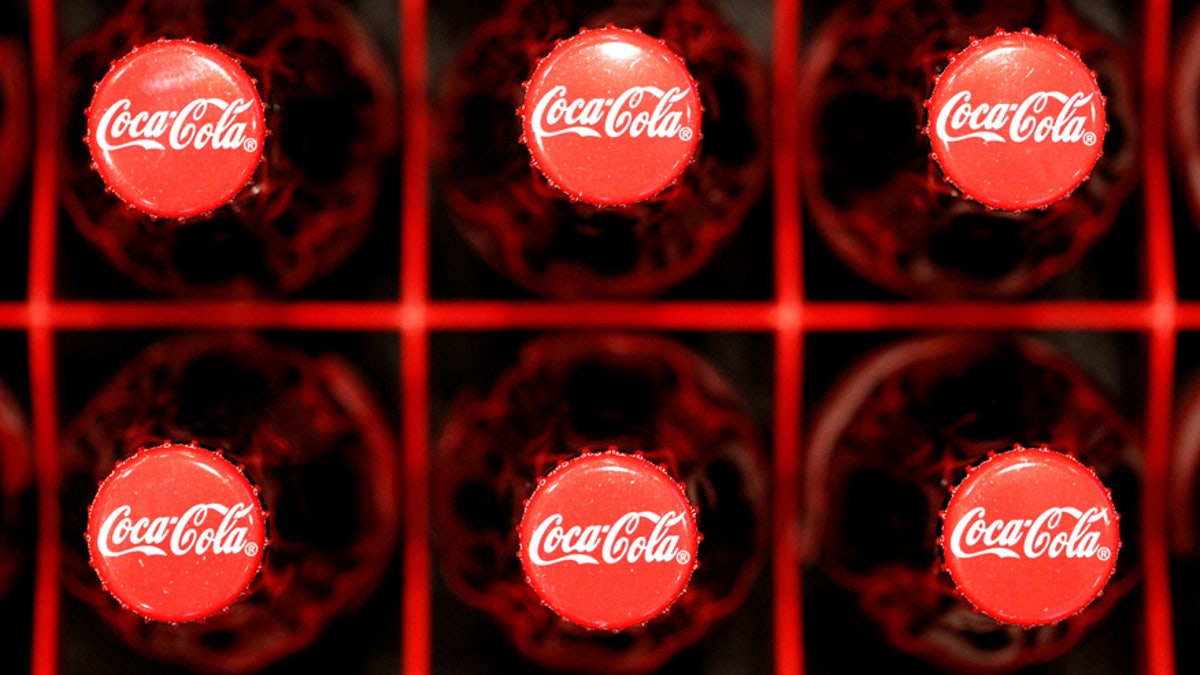 Coca-Cola should probably think about putting up a map in its social media department.
After Pittsburgh was hit with warm weather over the weekend, Coca-Cola suggested on Twitter that residents should try cooling off with an ice-cold Coke … but the company mistakenly included a graphic featuring a map of Philadelphia instead of Pittsburgh.
COCA-COLA ROLLS OUT SODA WITH FIBER, BECAUSE WHY NOT
The GIF that Coca-Cola included in the tweet — which very clearly depicts a Coke flying over a map of Philadelphia — was accompanied by a caption reading, "Today's forecast in Pittsburgh: Record heat, followed by an ice-cold wave of ahhhhhhhh."
Needless to say, Coke's gaffe didn't go unnoticed by residents of the Steel City. Soon after the tweet was posted on Sunday morning, Twitter users from both towns quickly pointed out Coca-Cola's mistake, and later took turns making jokes at Coke's expense.
Later, the discussion momentarily turned its focus toward sports, with Twitter users from Pittsburg using the opportunity to knock Philly fans down a peg:
FOLLOW US ON FACEBOOK FOR MORE FOX LIFESTYLE NEWS
And, surprisingly, the mayoral offices of both cities replied to Coke's post, with Pittsburgh Mayor Bill Peduto firing the first shot. Lauren Hitt, who works as the communications director for Philadelphia Mayor Jim Kenney, followed up by referencing Coke's alleged attempts to fight the city's soda tax, which was instituted earlier this year.
Coca-Cola isn't completely aloof to the backlash this blunder is causing. The soft-drink giant recently reached out to the Pittsburgh Post-Gazette in an attempt to apologize.
"We sincerely apologize to our loyal fans in Pittsburgh for using a Philly map in our recent tweet," said the spokesperson who spoke with the Post-Gazette. "To our fans in both cities, we promise this error has been corrected.
"This summer we are exploring innovative, adaptive technologies to serve up personalized content to our fans when the weather heats up, and remind them there's nothing better than sharing an ice-cold Coke. In this case, our map accidentally missed the mark — literally."
HERE'S THE REASON MCDONALD'S COKE TASTES DIFFERENT
As of Wednesday morning, Coca-Cola's post no longer appears on its official Twitter timeline, but the company has refrained from deleting the inaccurate tweet from its account entirely.