Cleveland cops joke after Bud Light is awarded to Browns fans following team's first win in over a season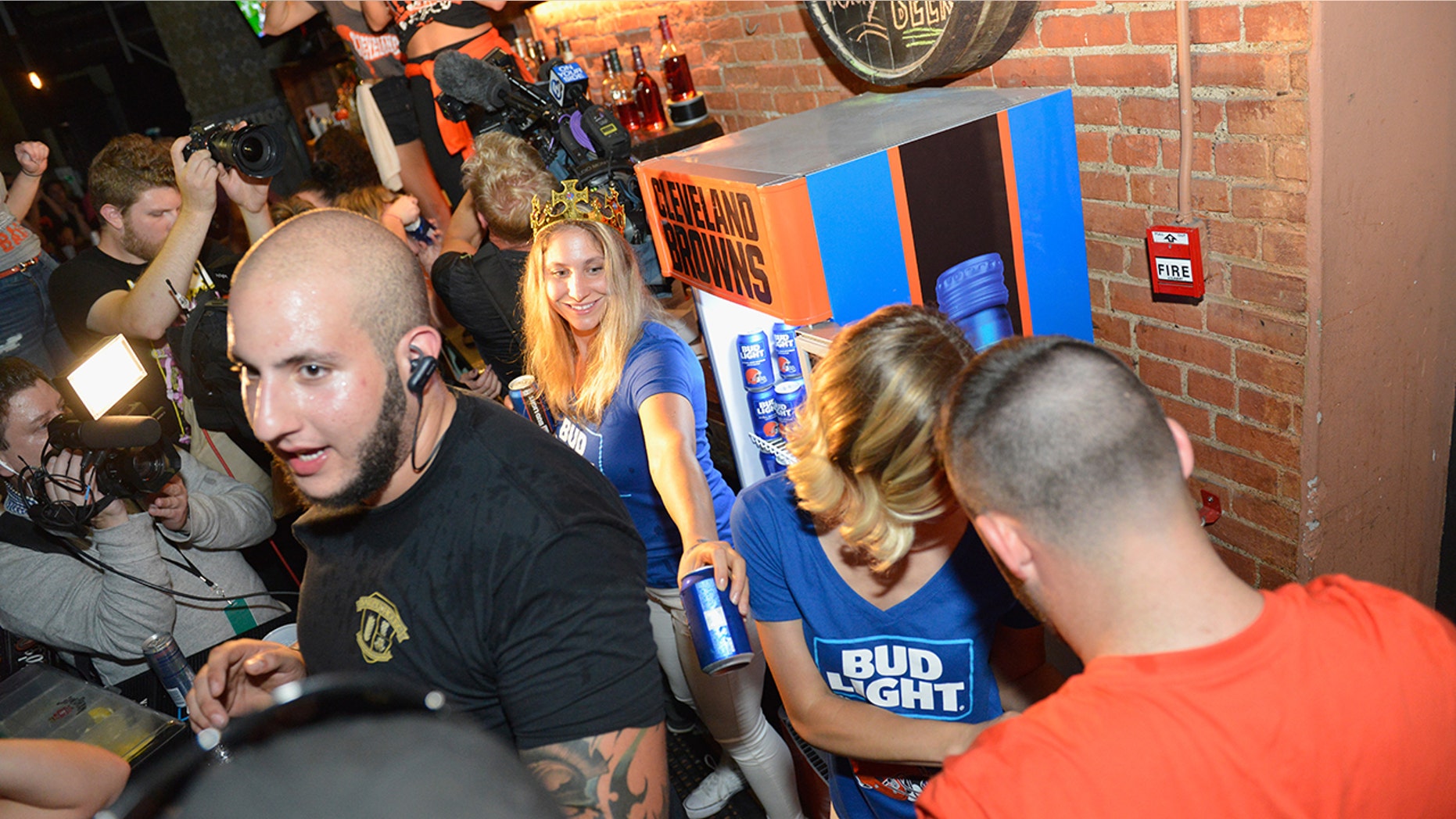 The good people of Cleveland were treated to thousands of cans of free Bud Light on Thursday night in honor of the Browns finally winning a game against — well, anyone, in a very long time.
Fans in Cleveland reacted with enthusiasm following their team's 21-17 win against the Jets, and also to news of the free beer, but it was perhaps the Cleveland Division of Police that won Twitter with its reaction to the end of the city's losing streak.
"We WON!!! —Wait....Oh God. The free beer thing...Ok Cleveland. Stay calm. GO BROWNS!!!" the police wrote on Twitter.
SEE IT: BREWERY GLUING SIX-PACKS TOGETHER TO REDUCE PLASTIC WASTE
Anheuser-Busch originally announced in August that they would be placing "Victory Fridges" stocked with aroudn 200 Bud Lights each at various bars throughout Cleveland, and would automatically unlock those fridges — via a Wi-Fi connection — after the Browns won their first regular-season game. The refrigerators were also to be placed at Cleveland's FirstEnergy Stadium, a press release explained.
On Thursday night, Anheuser-Busch made good on the promise after the Browns beat the Jets 21-17 – effectively giving the team its first win since 2016 – and unlocked the "Victory Fridges" in at least 10 bars around Cleveland, ESPN reported.
Photos on social media also show that the beers didn't last long.
LAST REMAINING BLOCKBUSTER INSPIRES ITS OWN BEER
Bud Light, the official beer of the NFL, said in a statement obtained by Fox News that the brand "couldn't be more thrilled" for the people of Cleveland.
"The Browns have shown a lot of heart over the first two games of the season so it was only a matter of time they'd pull off an epic comeback win like this. Bud Light couldn't be more thrilled for the Browns and the city of Cleveland as they savor the taste of this long awaited victory.
"This fan base has stuck beside their team through it all so we're happy to supply some celebratory beers from the Bud Light Victory Fridges that are now unlocked. We hope Browns fans have a blast celebrating this victory tonight. Dilly Dilly!"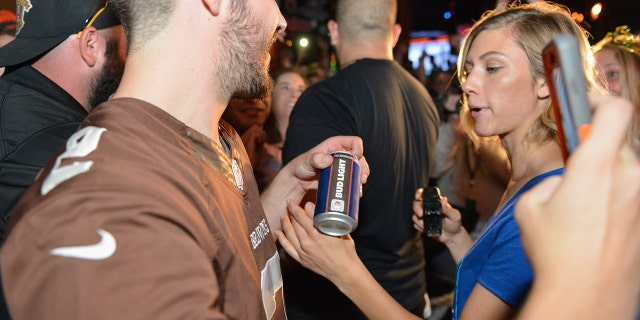 FOLLOW US ON FACEBOOK FOR MORE FOX LIFESTYLE NEWS
Bud Light's Thursday night celebrations follow a similar stunt the brand planned following the most recent Super Bowl, when the beer empire bet on the Philadelphia Eagles in the preseason, promising to buy the entire city some suds if the Eagles took home their first ever Super Bowl victory — which they did, six months later.
Fox News' Alexandra Deabler contributed to this report.