Christmas songs you need to play at your party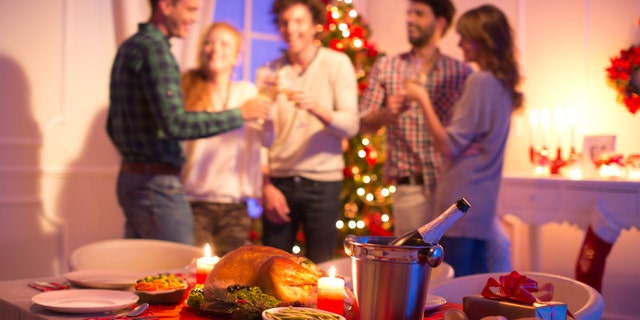 Christmas parties, and all soirées for that matter, are all about the details. Your Christmas party needs cheery holiday decor, delicious Christmas cookies, and, of course, a playlist full of Christmas songs.
While all Christmas songs will get people in the Christmas spirit, not all Christmas songs are good for a Christmas party. Ever hear the Christmas song "Christmas Shoes" ? Talk about a holiday downer! And while "Oh, Christmas Tree" is a classic Christmas song, it doesn't exactly have a party vibe.
Consider us your little elves and borrow this Christmas song playlist we made for a rockin' holiday party.
Holiday hits to keep the party going:
1. Bobby Helms — Jingle Bell Rock
2. Mariah Carey — All I Want for Christmas Is You
3. N Sync — Merry Christmas, Happy Holidays
4. The Beach Boys — Little Saint Nick
5. Michael Bublé — Holly Jolly Christmas
6. Bruce Springsteen — Santa Claus Is Comin' to Town - Single Version
7. Wham! — Last Christmas - Single Version
8. Lady Gaga — Christmas Tree
More must have holiday music.
More from The Daily Meal
The Ultimate Pop Holiday Playlist
Christmas Songs That Make Us Hungry