Cheese-stuffed Doritos Loaded bites could be coming to a city near you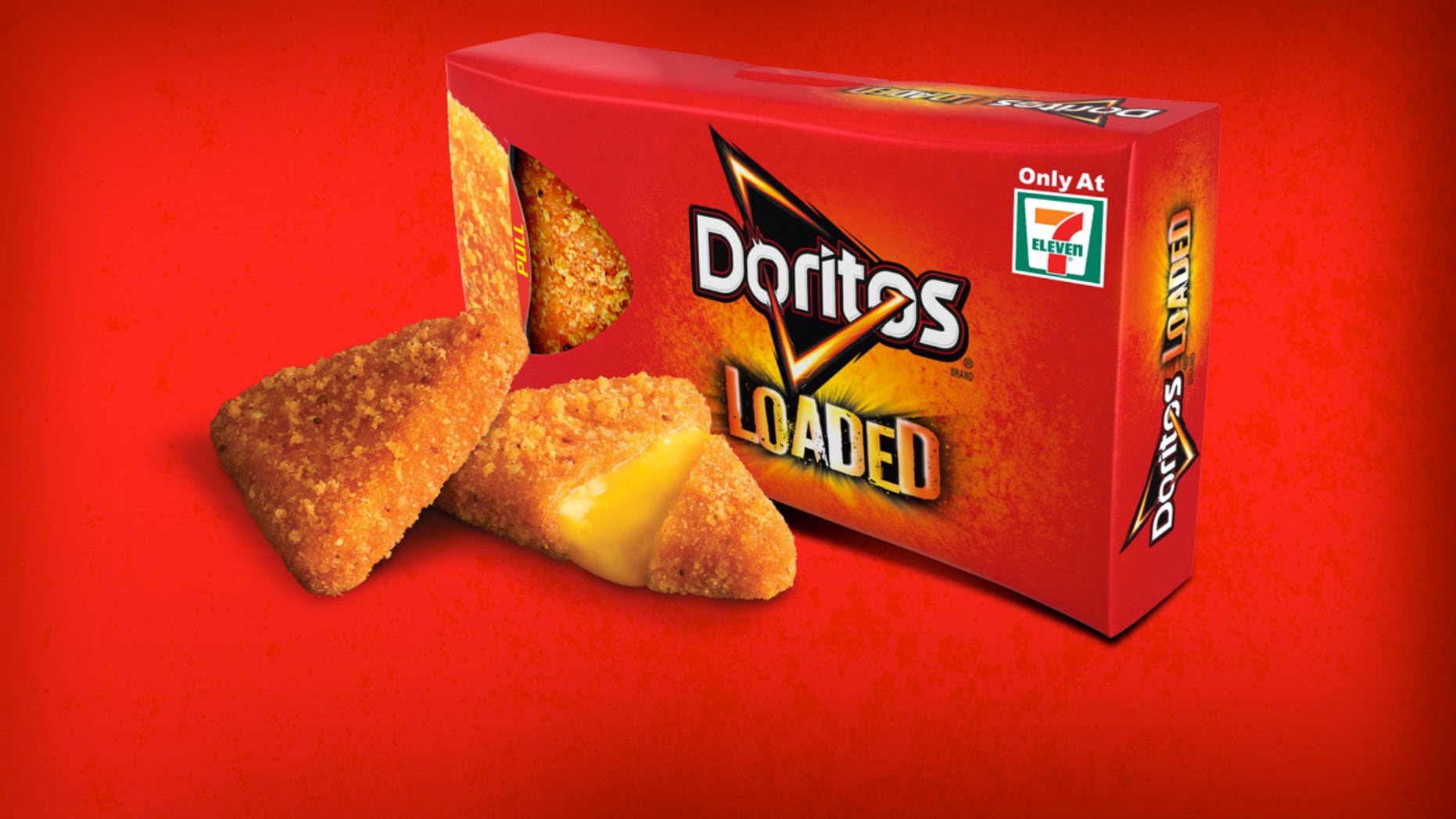 We first heard about Doritos Loaded a few months ago when a 7-Eleven customer in Washington, D.C. tweeted about the cheesy new snack, which looks something like a chicken nugget with fluorescent nacho cheese breading, and has gooey melted cheese center instead of chicken.
At the time, the Internet exploded with people's reaction: part excitement, part disgust.
Now Doritos fans in Los Angeles and Dallas will get a chance to get a free sample of the cheesy snack as it heads out on a multi-city food truck tour starting this week.
7-Eleven aims to draw in more shoppers with its growing selection of prepared food items and hopes to capitalized on the Doritos fan base.  The snack was not created by the convenience store chain, rather by the Plano, Texas-based research and development arm of PepsiCo, parent of Doritos maker Frito-Lay, the Dallas News reports.  7-Eleven's effort to create a buzz about the next new food hit comes following a string of other new fast food rollouts, like Taco Bell's Waffle Taco, the Pretzel Bacon Cheeseburger at Wendy's and the Doritos Locos Taco at Taco Bell.
It's unclear if the Doritos Loaded bites will be a hit.  While it initially got some positive reviews, others like food blogger who goes by the name Junk Food Guy complained about the inconsistency of the amount of cheese inside the snack. "When there wasn't enough cheese, it was just a dry salty shell. At its best, it was sort of crispy on the outside, sort of saucy on the inside."
7-Eleven just announce that freebies would also be handed out at one or more 7-Elevens in Los Angeles on Friday, June 20, and the truck is scheduled to add more cities at a later date.
Can't wait for the nationwide roll out? Check out doritos.7-eleven.com for sampling times and more information about the "Cruncheesy" food truck.