Burger King creates extra cheesy Whopper for Green Bay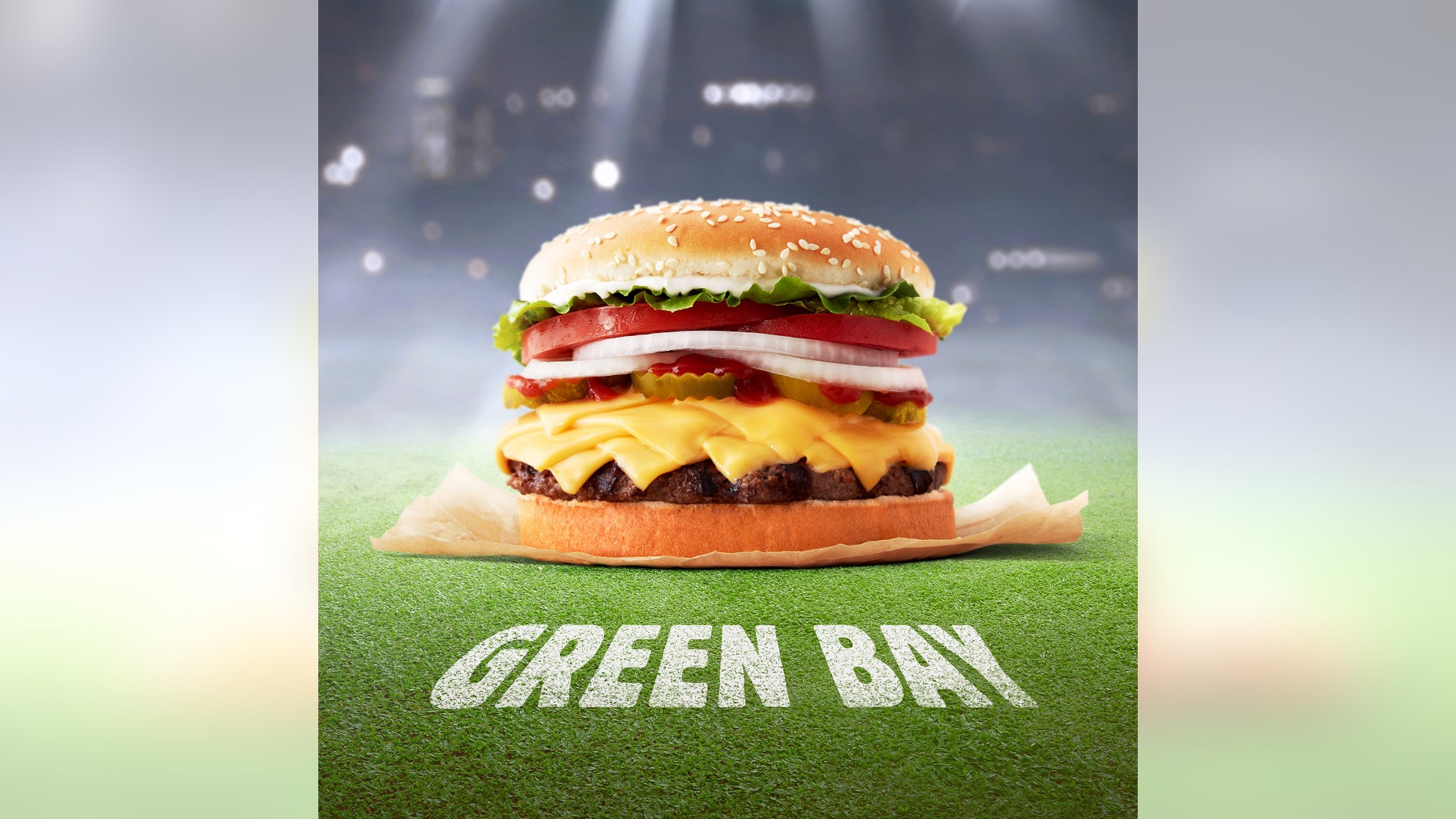 Burger King must be pretty "fondue" of Green Bay, Wisconsin.
The fast food chain created a limited-edition Whopper, available only in the Green Bay area, that pays homage to the Wisconsin town by adding a lot of extra cheese – eight slices, to be exact.
The Green Bay Whopper will be available at six locations from Nov. 25 to Dec. 2, according to Burger King. It will cost $4.95.
The locations are:
1005 S. Military Ave., Green Bay
2219 Main St., Green Bay
2430 S. Oneida St., Ashwaubenon
711 Memorial Drive, Howard
2582 Monroe Road, De Pere
1007 Main Ave., De Pere
This isn't the first time Burger King has brought special food to the Green Bay area. Former Packers football player Gilbert Brown was known for frequently dining at a local Burger King after practices in the late 1990s. He went so often, in fact, the chain ended up naming a Whopper after him.
BURGER KING EMPLOYEE GOES VIRAL FOR WALKING ELDERLY CUSTOMER WITH BAD BACK TO HIS CAR
The Gilbert Burger was: two Whoppers with double cheese, lettuce, tomato, mayonnaise, onion and ketchup, according to The New York Times. But it didn't include a pickle because, as a Green Bay Burger King manager told the newspaper, "Gilbert doesn't like pickles."
For Halloween, Burger King created a "Nightmare King" burger stuffed with a beef patty, chicken, bacon, cheese, mayonnaise and onions inside a ghoulish green bun.
BURGER KING CUSTOMER CLAIMS WHOPPER CONTAINED DEAD COCKROACH: 'I HEAVED A LITTLE BIT'
Aside from revealing its nutritional content, the fast food company said it teamed up with the Florida Sleep & Neuro Diagnostic Services, Inc., to study the sleep patterns of 100 people who ate the Nightmare Burger before bed. A specialized somnologist claimed the "incidence of nightmares" increased by about 3.5 times for those who ate the cheeseburger before bed.
And in 2015, Burger King rolled out a Halloween Whopper with a pitch-black bun in partnership with A.1. steak sauce. Patrons may have gotten an additional surprise with that burger, however. The dyes for the black bun reportedly turned some diners' poop green.