Burger King employee goes viral for walking elderly customer with bad back to his car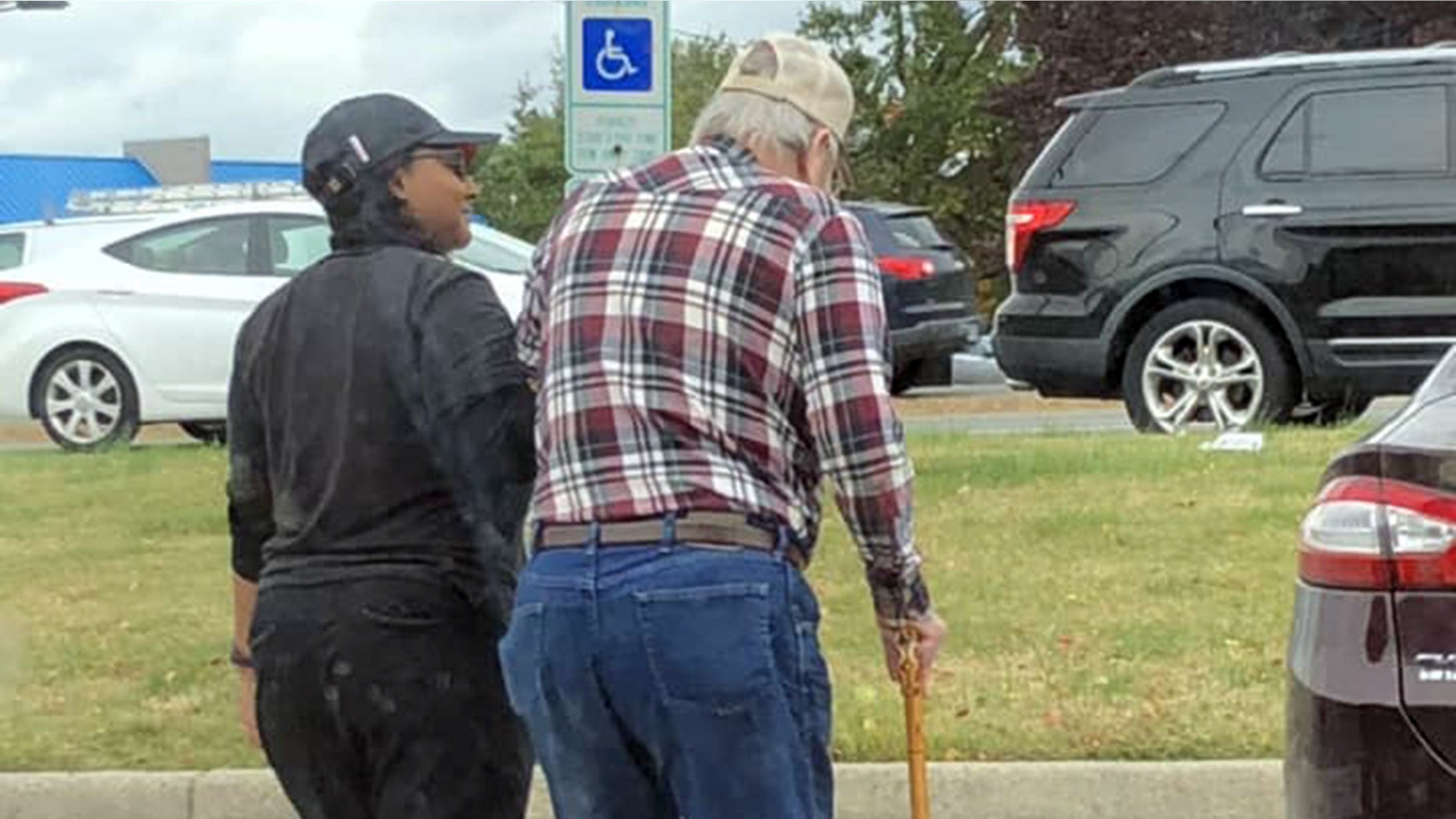 Now that's some good customer service.
A Virginia Burger King employee is going viral for her act of kindness.
Nineteen-year-old Alexis Easter, who works at the fast-food chain in Mechanicsville, was photographed escorting an elderly customer to his car.
The man, known to Easter as Mr. John, is a regular at the restaurant.
CHICAGO DINER SERVING 'ELF'-INSPIRED SPAGHETTI SUNDAE DISH
"When he's done I help him to the car because he has a terrible back. When we get to his car we talk and I make sure he's safe," the employee told WTVR.
Easter's simple act caught the attention of a passerby who snapped a photo of the young woman and her customer, which she shared on social media.
"Shout out to the cashier at the Mechanicsville Burger King, making this world a little brighter," Elizabeth Chandler wrote on Facebook.
Chandler said she was so impressed by what Easter was doing for the man.
"Seeing her help this gentleman was so heartwarming. It's so seldom to see people going out of their way for others and expecting nothing in return. Since posting this I learned that Alexis is only 19 and does this on a regular basis for any customer in need," Chandler told Yahoo.
Easter always tries to do what she can to provide the best customer service.
"Always go out of your way to help others," she told WTVR.
FOLLOW US ON FACEBOOK FOR MORE FOX LIFESTYLE NEWS
Chandler, who also frequents this Burger King, said Easter isn't the only employee who goes above and beyond their job description.
"That's the culture at that Burger King. Every employee I have ever seen goes so far out of their way for everyone. Another employee named Monica hands out plaques to those going through hard times, including my grandmother when she was going through treatment for cancer," she told WTVR.