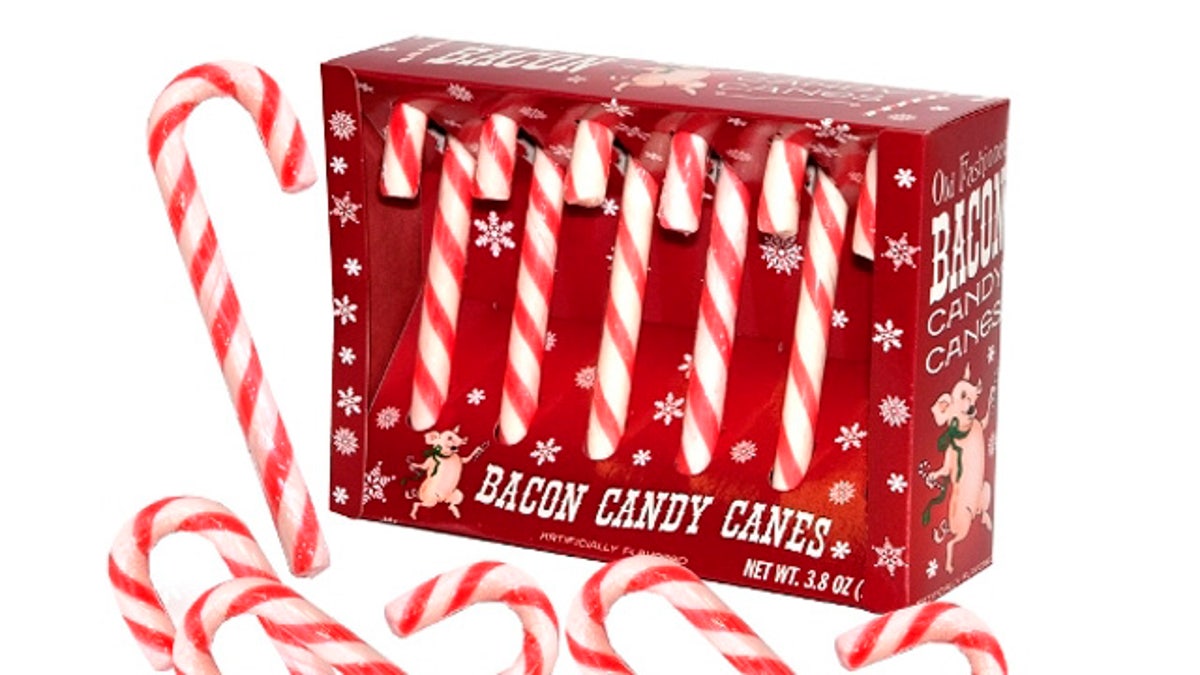 If you haven't yet finished your holiday shopping and you've got a food-loving friend or family member on your list, search no further for some great last minute ideas.
Sure, a crafty crock pot or clever wine opener is always a safe bet, but why not get your favorite foodie something they may not have seen or even heard of before?
Andrew Zimmerman, host of the popular Travel Channel series, Bizarre Foods America says wacky and unusual foods make great holiday gifts. "You can transmit your passion for foods to others- one man's weird is another man's wonderful."
Here are some "unusual" gifts to consider for your holiday foodie this year.
The Gag Gift that Works Though silly and kind of gross, the Peter Petrie egg separator can make a great in-the-kitchen gift. Sculpted to look like a giant face; you crack an egg into the head, tilt it downwards and watch as the egg white runs out of its nose. The yellow yolk gets stuck behind the face's big nose, making this funny faced kitchen tool a perfect gift for making egg white omelets or cakes. Cost: $13.49
"I once received a bottle of Spray-on hot pepper sauce. It was disgusting and usable, every time you sprayed it your eyes burned and you sneezed because of the chile mist. Oy vey."
-Andrew Zimmerman, Bizarre Foods America Holiday
Tea for Everyone Tea drinking has become a popular trend over the last few years, so it's no wonder why a festive and functional Candy Cane Tea infuser would sell like hotcakes during the holiday season. Designed to look like a colorful red and white striped candy cane, the two-piece stainless tea infuser can be filled with any type of tea leaves. Jim Kalmenson, CEO of Stupid.com a website that sells prank and gag gifts says his candy cane infuser was even a big hit in the work place. "We had a 'stressed out' teacher buy a bunch of these to give to all her fellow teaching staff to 'mellow' everyone out," Kalmenson told FoxNews.com. Cost: $10.99
Gift for the Wine-O Stuck with what to get the wine-lover on your list who has everything? The gift that keeps on giving, literally, is the Bottle of Wine Glass. Though classically shaped like a regular wine glass, this giant glass holds an entire bottle of wine (750ml). Wine aficionados will enjoy the plentiful pour they get each time with this special glass- not to mention they can always honestly admit they only had "one glass". Cost: $11.99
"No joke, every year I would get a 25-30LB box of food from my Grandmother. Homemade cookies, homemade candy…ridiculous amounts too. To me that was kind of whacky but as a Chef it's where I got it from, everything always had to be homemade and always has to be delicious, no matter how crazy it may be to ship or serve!"
-Dave Martin, Executive Chef at The Meatball Factory in NYC and former finalist on Top Chef
The Tricky Candy Cane If you have a friend or family member on your list who loves this time of the year's holiday treats, why not give them a box of flavorful candy canes? Only these candy canes don't taste like peppermint, they taste like bacon. The bacon flavored candy canes come in a pack of 6 and look identical to the regular peppermint stripped candy sticks. Whether you're out to fool your friends and family or surprise a big bacon-lover, this festive favor is sure to humor any crowd. Seth Levine, a popular NYC chef at Sons of Essex Restaurant said "Food is becoming more adventurous, the things people are willing to try are more and more outrageous. What might have just been a gag gift that a person wouldn't actually eat are now suddenly getting eaten," he added. Cost: $ 6.49
"The weirdest food gift I ever received was exotic sausages which included alligator, blood, rabbit and frog."
-Seth Levine, Hell's Kitchen former contestant
Ice Maker for a Big Shot
Everyone likes to enjoy their cocktail of choice just the way they like it; shaken not stirred, straight up or on the rocks. This year, why not splurge by giving your loved one a new kitchen gadget that is certain to give their favorite drink a stylish new look. The Ice Ball Mold for perfect ice spheres produces beautifully shaped spheres of ice. You heat the mold device briefly in hot water, add already made ice into the mold and simply close the top and in one hour you can have up to 30-40 perfectly shaped ice balls. Since the ice ball is shaped in a sphere, they take longer to melt and will keep your drink nice and cool and undiluted.
Hosting celebrations for the holidays? The Japan based company also offers snowflake ice molds for a chic winter wonderland effect. Cost: $213