Best food blogs to check out now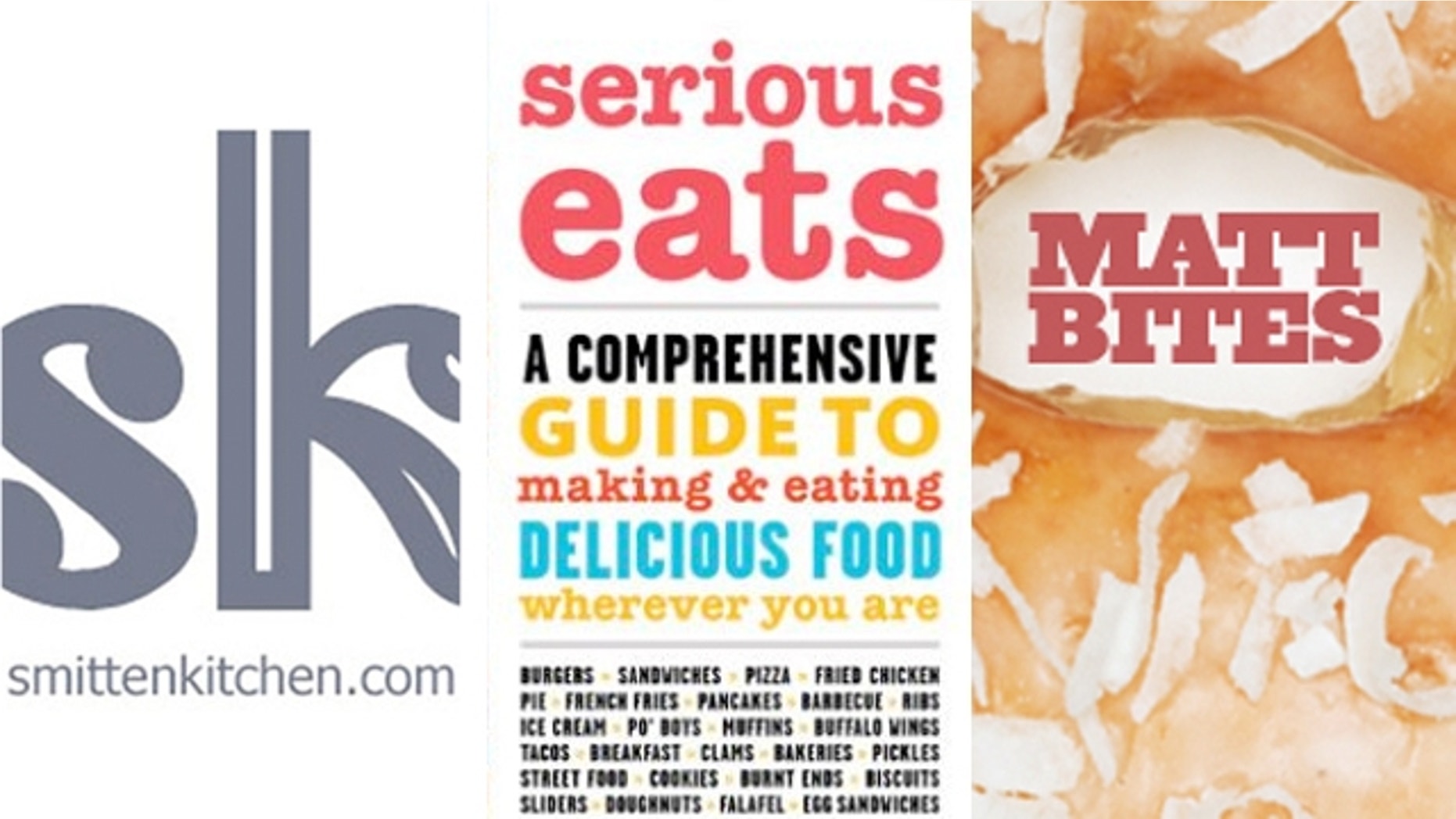 Food blogs are a lot like, well, food.
There are some like fast food --dished up quick with empty calories.  There are others that are like comfort food --all warm, fuzzy and satisfying.  And then there are others that allow you to dream about all the things you can create.  But one things is for sure, food blogs have changed the way we digest what we know about food.
Blogs like This is Why You're Fat.com "where dreams become heart attacks," would have been impossible before the Internet. Old food media was often about complex food, complicated techniques and exotic ingredients. Food blogs democratized food knowledge and its appreciation and let everyone in on the conversation.
The Internet gave voice to those who lacked formal food training but nevertheless had a lot to say about food. Food is political, social, sport and fashion. Blogs reflect the fact that food touches every aspect of our culture. Old media didn't get that.
"Food's become part of the Zeitgeist in ways that even Betty Crocker couldn't have imagined," laughs SeriousEats founder, Ed Levine, a former New York Times and Gourmet writer.
Levine started a little blog to share his passion for burgers and pizza. Six years later millions follow SeriousEats.
Digital media allows people, not "gatekeepers," to create content, says Levine. "Where's the innovation coming from? Not from the Times," says Levine. "They know it. Everybody knows it," he says of old media's top-down model.
If food's your passion, if it's something you "consistently read about, think about or watch," a blog lets you "connect with like-minded people," says Greg Mowrey of StoveTopReadings.com.
"You become part of a community," he says.
The best blogs combine community and authority with a discerning, non-authoritarian voice. A "best of" list is a moving target as new blogs gain traction and old ones re-invent themselves.
Here is a list of the best blogs you may never have heard about, but should definitely check out.
The approachable granddaddy of food blogs. Their Serious Eats book (Clarkson Potter) guides you to the best burgers, pizza, po' boys, sliders, whatever, in the U.S. "Talk" forum postings range from whether graham crackers with butter is disgusting to cooking muskrat. J. Kenji López-Alt's Food Lab is a must for those obsessed with when food and science collide.
Mowrey traveled, ate and cooked with some of the world's best cooks for decades as a top New York book publicist. He reviews by cooking from cookbooks so you know which books have recipes that actually work. Sporadic posts but worth it as Mowrey never lacks for an opinion.
FoodGawker and TasteSpotting are photo-recipe blogs that prove that we eat with our eyes.
Bloggers' photos leave you slack-jawed, as with FoodPornDaily.
Their Fried Shrimp Double Cheese Burger with Onion Straws and Arugula-Pesto Mayo photo rivals Botticelli's Birth of Venus for impact. Type a favorite ingredient, i.e. "Oreo" into "search" on any of these blogs and let the fantasies begin.
Deb Perelman dedicates herself to stepped-up comfort foods like Pizza with Bacon, Onions and Cream and Baked Rigatoni with Tiny Meatballs using accessible recipes and clear techniques.
She doesn't do "truffle oil, Himalayan pink salt or single-origin chocolate." Hallelujah.
Jen Yates' hilarious photoblog of professionally-baked cakes (gone wrong or just bad to start) is not to miss. "Push, Olivia, Push!" features a cake with an anatomical birth (eeeeww) and a "Newborn Baby" comes with umbilical cord and scissors. Check out its first slice picture too. Thank goodness they're just cake.
Conceptually similar to two equally clever books: The Amazing Mackerel Pudding Plan (Riverhead Trade) and The Gallery of Regrettable Food (Clarkson Potter).
Stella Parks is "pastry girl" at Lexington, Kentucky's Table 310 restaurant. Prior to that the Culinary Institute of America alum was "Brave Tart," posting recipes like Bourbon Buttermilk Layer Cake, and yes, Pop Tarts. Her motto: "I make dessert. Someone takes a picture. You get the recipe."
Kieran Murphy is a New York-born "chocoholic Irish ice cream man" who with brother Sean, makes ice cream in Dingle and Killarney, Ireland. With fun posts and recipes like Irish Whiskey Ice Cream and Ice Cream Scones (made with, not on top of). What's not to love?
Only homecooked meals could ease Lisa Fain's Lone Star blues when the seventh-generation Texan moved to New York City. She's stayed true to her roots. Proper chili, she explains, is bean-free. Beans in chili "is meat and bean soup."
Photo-food blogger Matt Armendariz is a professional food photographer who makes food cool (breathtaking photography) and approachable (easy recipes.) Check out Adam's Scary Apples and Anything in a Tortilla.
Ree Drummond is the wife, mother, cook and homeschooler-in-chief on her family's working Oklahoma ranch. So popular that she's seems to be morphing into a Sooner-State Martha Stewart. Lots of comfort foods, and lots of butter.
Fantastic resource for people who cook or want to learn. Their knowledgeable community helps you understand why your Chicken Cacciatore was an epic fail and how to fix it.
Got a food question or great idea? Email us at foxfoodie@foxnews.com.