Party trivia time! What's the difference between a German biergarten and a regular beer garden?
Just kidding. There isn't one.
The German term is a blanket definition for any place that serves beer outside, though traditionally beirgartens have been attached to pubs or beer halls. There's also no rule about serving food, schnitzel or otherwise.
Beer gardens became popular in Southern Germany in the 19th century. Because the high heat required for brewing often caused fires that decimated entire cities, Albert V of Bavaria decreed that beer could only be brewed from September 29 to April 23, when the cool air and precipitation were more likely to prevent fires from spreading.
But obviously no one wanted to stop drinking during the summer months, so brewers began to overproduce beer in the winter and store it in underground cellars for the summer. To better insulate the cellars, brewers often paved them with gravel. It wasn't long before people were congregating on the gravel above the cellars to enjoy their beer in fresh summer air instead of in the dark corners of dank pubs. Brewers realized folks would stay longer and drink more if they provided outdoor seating, and thus the first biergartens were born.
These days, beer gardens can be found all over the world, from Ho Chi Minh City, to Australia, to cities and towns all across America. Outdoor drinking has a way of bringing people together, making friends of strangers and family of friends. Standing shoulder to shoulder having a beer on a warm summer night under the stars makes a bar feel more intimate, like a backyard barbeque or the wedding of a cousin you don't know that well. In a beer garden, it's easy to forget that you're paying for the privilege to play ping pong against some dude in a White Snake tee shirt who throws the sign of the horns every time he scores.
So here's our tribute to summer, outdoor drinking, and Steve, who may or may not be singing "Here I Go Again" ironically. We've ranked the top beer gardens in the US, taking into consideration travel experts' opinions, the fun factor of the spot, the food offerings, and most importantly, the beer.
A big patio offering only a couple of warm domestics is not a beer garden. It's your parents' back yard.
1. Bohemian Hall & Beer Garden, Queens, New York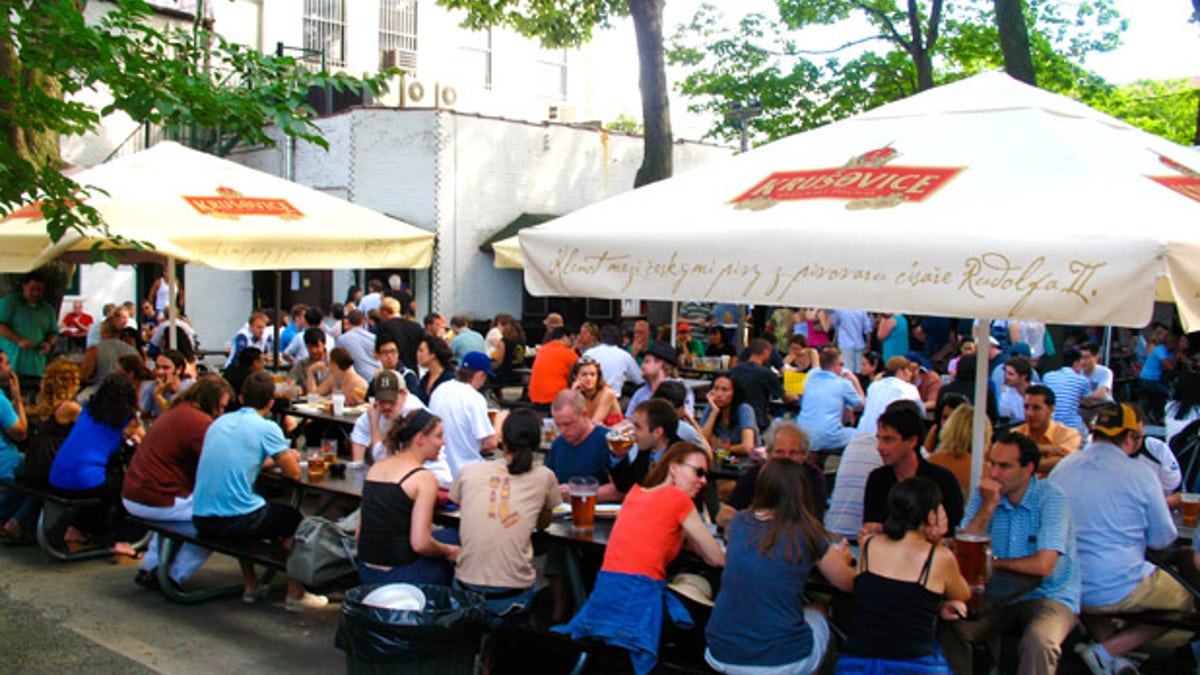 The oldest beer garden in New York is still the best. One hundred years ago, the spot was a Czech and Slovak social club, and today it remains social, only now its patrons are yuppies, hipsters, and artists alike. Travel + Leisure named the eclectic spot one of the best beer gardens in the world. And the menu's not bad either. It features both American and Czech favorites along with an excellent beer list.
2. Zeitgeist, San Francisco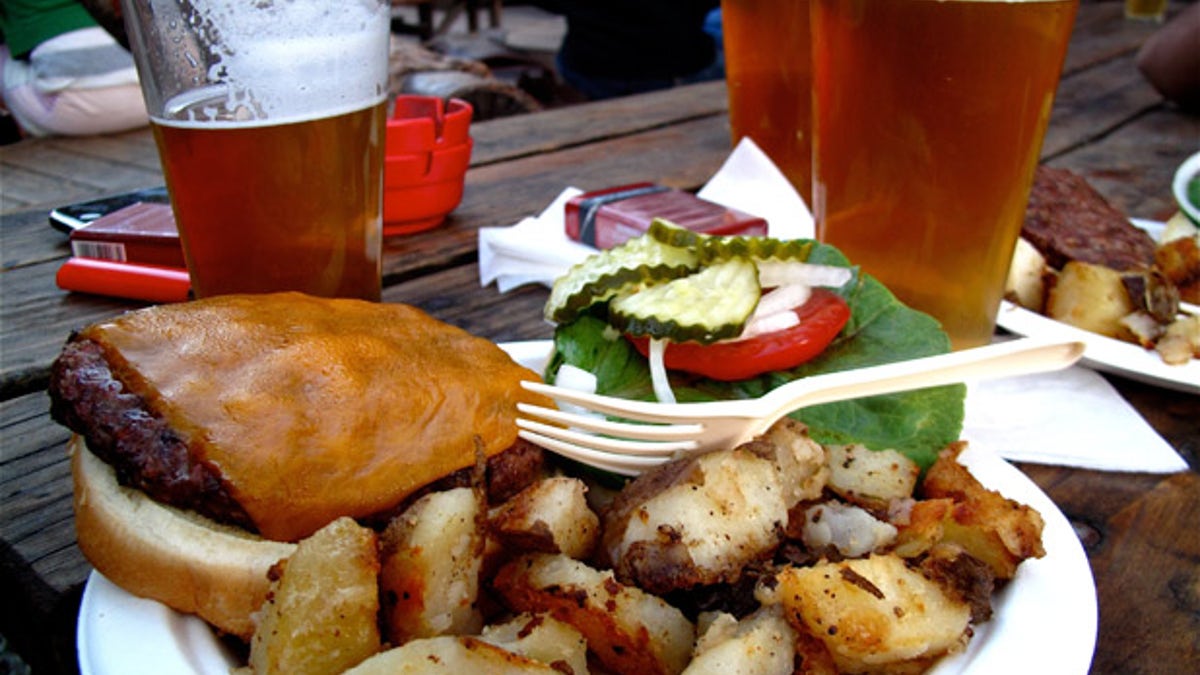 So this one is a bit off the beaten path as far as beer gardens go, but everyone from Esquire to Fodor's swears that this punk rock pub is one of the best around. They've got over fifty beers on tap and generous outdoor seating.
3. Scholz Garten, Austin, Texas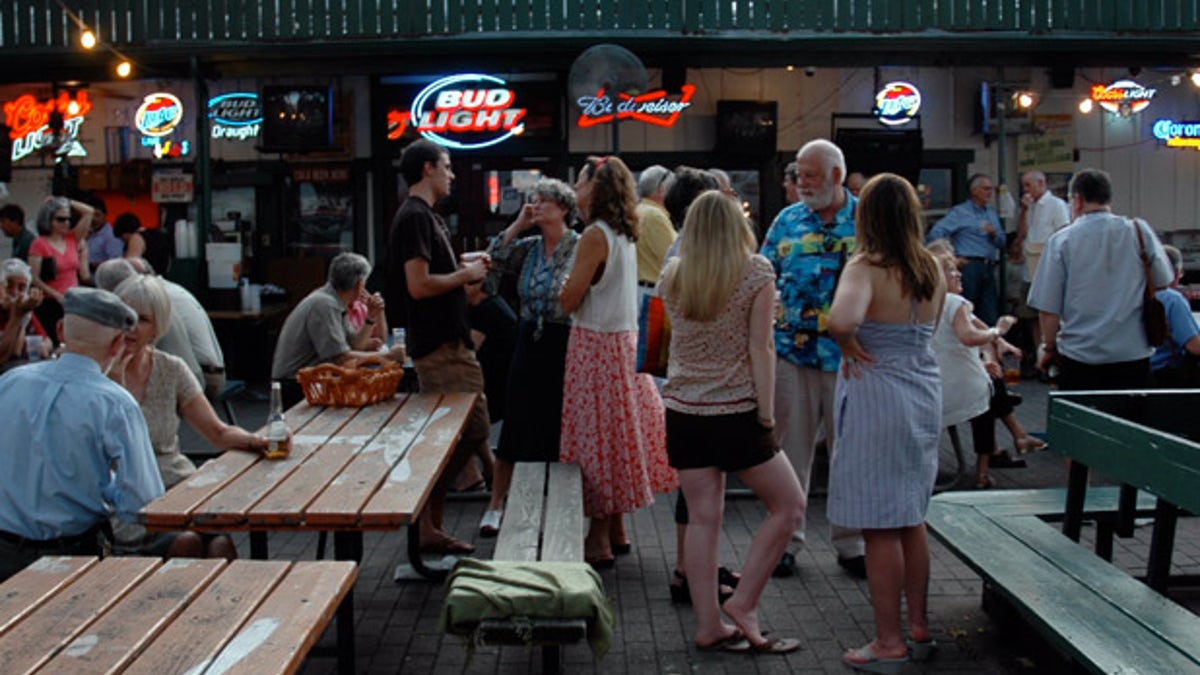 This beirgarten is the oldest business in Austin, having been in continuous operation since 1866. It's dusty exterior is all Wild West, but inside, the space harkens back to Bavaria, with bench seating and enough beer and jagerschnitzel to go around.
4. Lowry Beer Garden, Denver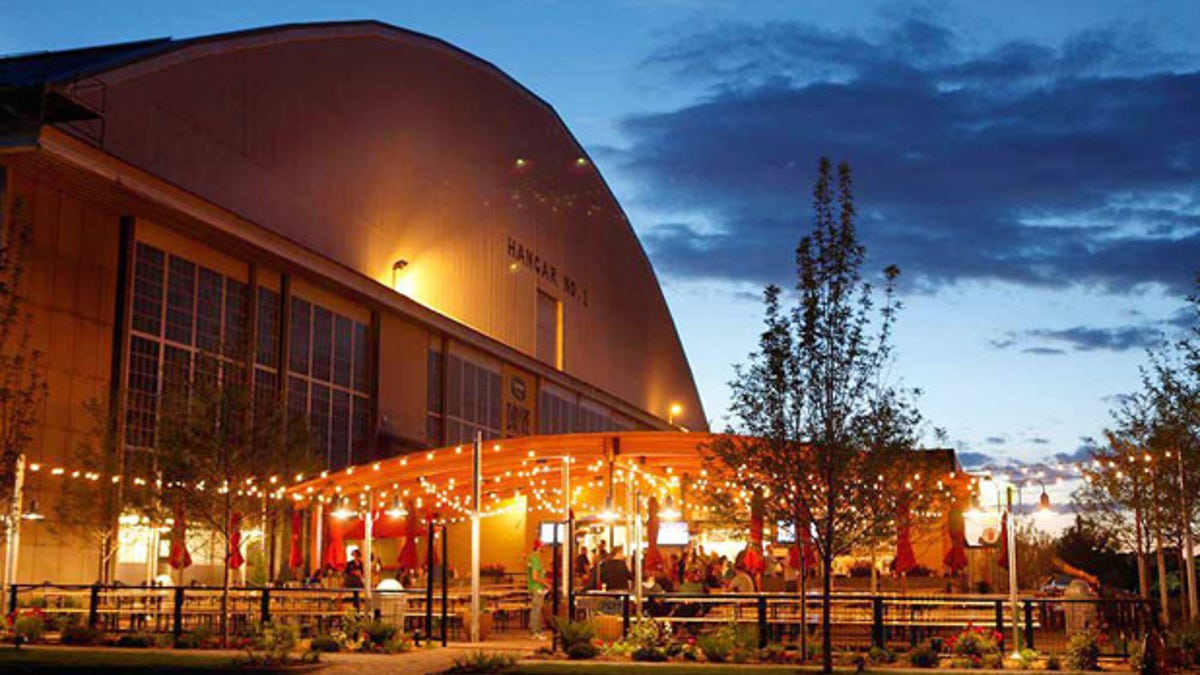 Colorado is famous for its craft brews, and at Lowry Beer Garden, Denver's 8,000 square foot watering hole, beer is king. Choose from an ever-evolving list of beers and see why Food & Wine loves this place.
5. Sheffield's, Chicago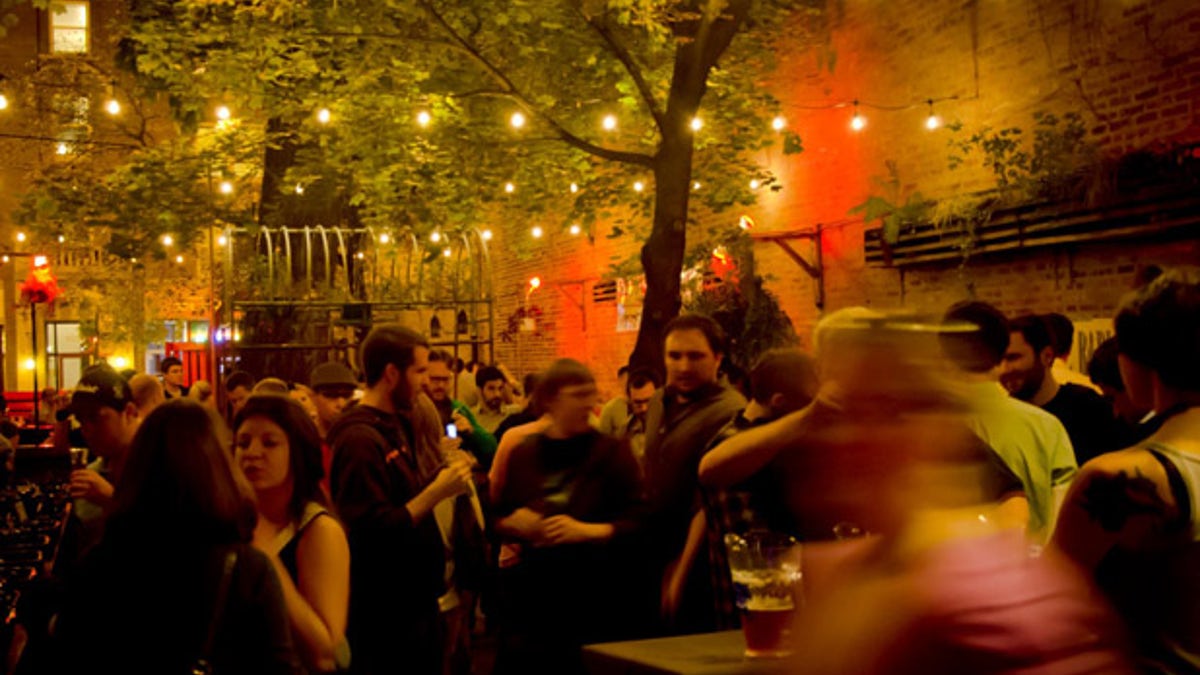 Food & Wine magazine recently named Sheffield's one of America's best beer gardens, and Chicagoans agree. Unlike many beer gardens, Sheffield's doesn't shut down for the winter. Instead, locals grab a brew and some barbeque and chow down around the fire. In the summer, things heat up with live outdoor music.
6. Der Biergarten, Atlanta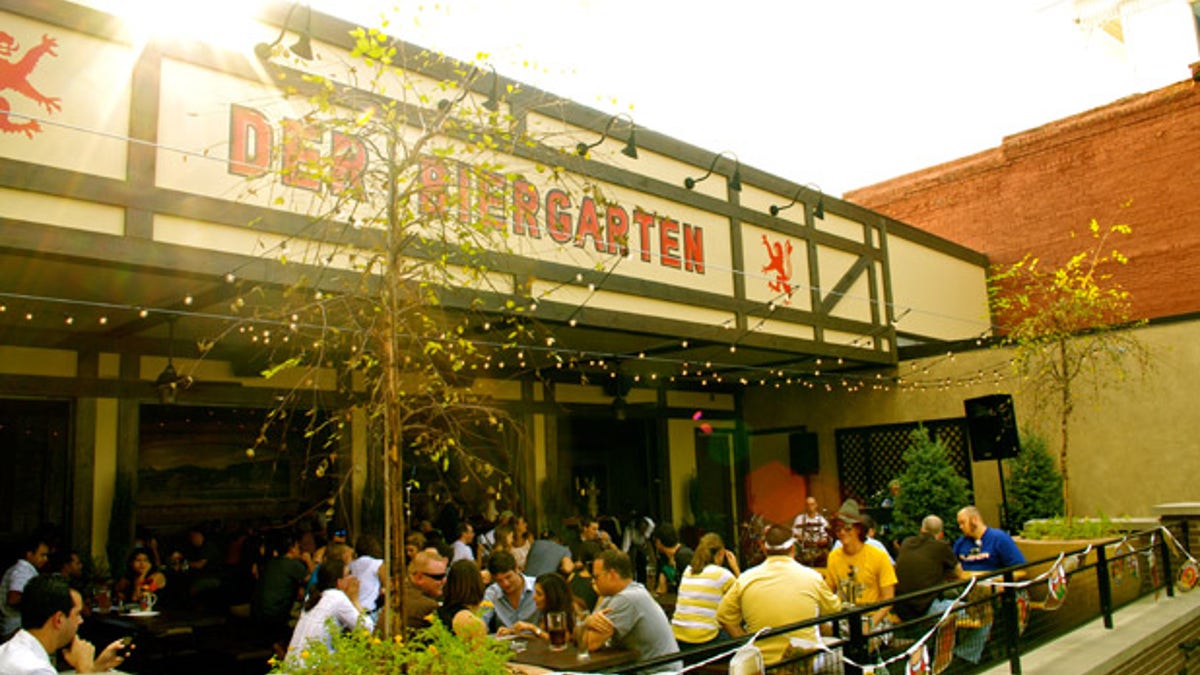 Atlanta's biggest biergarten has only been open four years, but it's gotten raves in that short time. Named one of USA Today's best beer gardens, this place has it all: an elegant white tablecloth dining room, an alley with Fussball and shuffleboard, and of course, a giant beirgarten complete with dozens of German beers.
Check more awesome beer gardens across the country.
More from The Daily Meal
'Craft' Beers That Aren't Really Craft